Magic Rampage APK 5.9.5
Download Magic Rampage APK Latest Version free for Android now. Enjoy a mystical platforming game with some RPG elements added to the mix.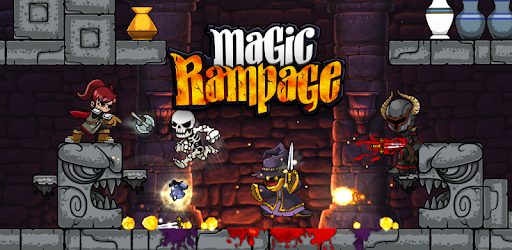 Join a mythical word full of different class stereotypes and dungeons full of creatures and monsters. Download Magic Rampage now and begin playing through platforming dungeons, either alone or with both friends and enemies alike.
Notable Features of Magic Rampage
Campaign Mode: Head straight through the story of Magic Rampage. Here, you'll be faced with various settings like castles, forests, and more. Select your class, customize yourself to your liking and take on giant spiders, zombies, skeletons, dragons and more. Additionally, some tough bosses will be waiting for you throughout each level.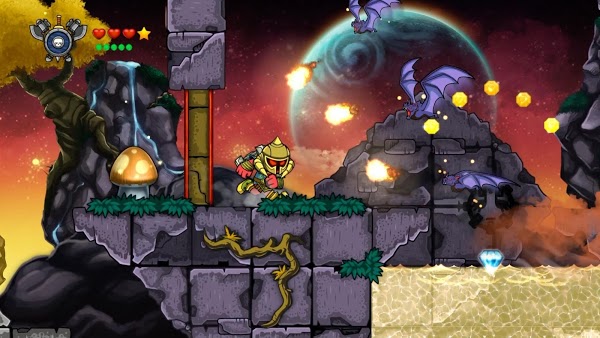 PvP: On the other hand, you can test out your own skills in the art of magic against other players. Join in the competitive PvP mode and face-off against random rivals in different dungeons. See who is the best and compare your scores throughout the leaderboards.
Weekly Events: There are new dungeons every week. A such, there will be different challenges that can help you rack up points and improve you ranking. Challenge the three different difficulties and make sure to keep gaining more Rank points!
Character Customization: Warrior, Thief, Paladin, Mage, Warlock, and many more classes can be your choice. In addition, you can customize your weapons and armor to make the gameplay experience more personal. Each class will represent an element to use in battle. Pick whatever you like the most and head into a dungeon to begin!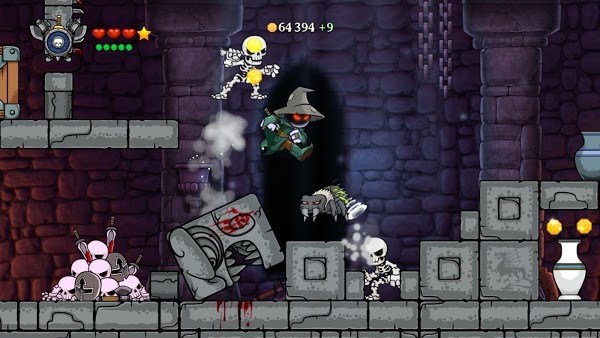 Survival Test: Just how good are you? Check out the Survival Mode and survive through the most dangerous of dungeons. This mode helps you grind for new weapons, gold, and tons armor for your character. The longer you last; the more gold you'll end up racking. Try to hold out for as long as possible.
Go Shopping: Get more weapons and armor in the Shop. You'll need gold in order to buy more items, so make sure to head over to the Survival Mode and start grinding.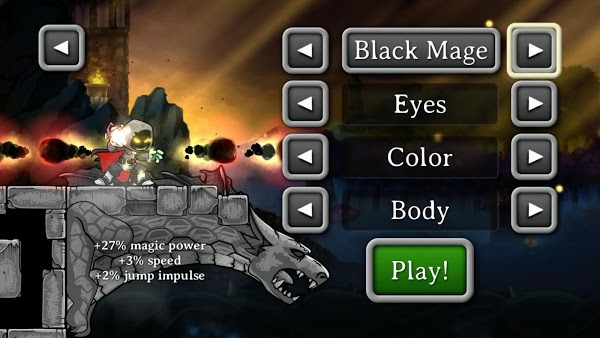 Local Versus Mode: Magic Rampage also supports gamepads. If you have an Android TV, you can host local multiplayer with your friends. Play with one screen and compete with your rivals through various dungeons to stack points.
Graphics
As for the graphics of Magic Rampage – this game takes on some fun 2D cartoony visuals. Everything looks great and well animated when actually playing. Just looking at the screenshots is even enough to understand the quality.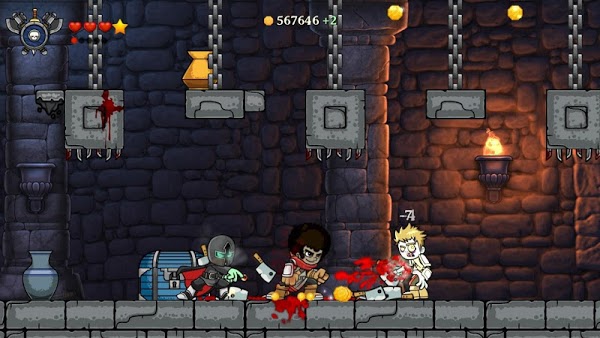 The skeletons, zombies, and demons, and other forces are all brimming with personality. You'll have an extremely magical experience when playing.
Download Magic Rampage APK For Android
Also, download the modified APK to have access to the following…