Guardian Tales APK 2.77.0
Download Guardian Tales APK Latest Version free for Android. Collect different warriors and enjoy a fun and light-hearted story a JRPG has ever had.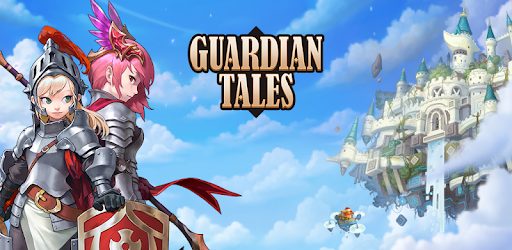 Experience a funny and exciting story that only the best JRPG games can have. You wouldn't expect a game this good on your mobile device. But, it's right here within your grasp. Go ahead and claim the game for yourself to enjoy one of the best hero collectors available. Download Guardian Tales for Android mobile device now.
Guardian Tales Features
As an amazing JRPG, the people would want to know what makes Guardian Tales so exciting? That's where all of its features come into play. Without these features, the game would just be another boring JRPG game and hero collector from the App Store.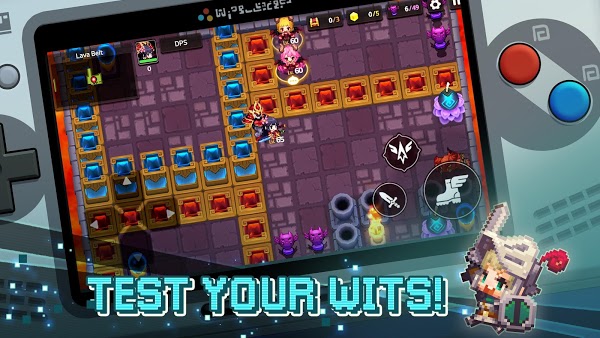 Anyways, that isn't the case here. Check out the different features included when choosing this game:
Strategic Combat: Plan out your every move with your team of 3 heroes. Adjust your squad depending on skills and fighting styles to create the best possible teams for the situation.
Solve Puzzles: Each level will have clear objectives for you to complete. But the process to successfully accomplish them may not be so clear. As such, it's up to you to solve many different puzzles presented in each level. This can include, utilizing explosives, moving objects and discovering new and hidden paths.
Fun Dungeons and Boss Challenges: Aside from the basic puzzle-solving quests, you'll have to fight through dungeons as well. At the end of each dungeon, you'll have a tough boss to overcome. Have no fear, with your squad of powerful heroes, no evil shall overwhelm you.
Collect Heroes and Weapons: With more than 50 different heroes and 100 varying weapons, there's always room to customize, strategize, and personalize your fighting style. Each weapon and character has unique properties and abilities to help them shine in battle.
Customize You Base: Your floating island castle in the middle of nowhere is the safe haven for all heroes. Make sure to personalize it the way you want. Have a cool fortress, or a funny and ridiculous looking base.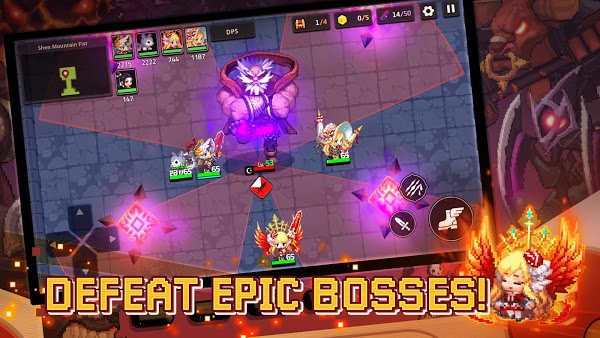 Go Online with MultiPlay: Make sure to assemble the strongest party of 3 different warriors you can. Head into the arena and battle against other player in real-time! Afterwards, you can take a break from all the fighting and join a Guild with your friends. Customize your Guild home together and use it as your base of operations.
These features alone are more than enough to keep players on for hours and still wanting more.
Graphics
Guardian Tales looks amazing. The 2D anime-style graphics are a welcome addition to mobile devices. Not only this, but the high quality renders and HD graphics make it so this game fits well on a home console. You'll feel ecstatic and amused the entire time playing.
Guardian Tales APK
Get a head start on other players! Maybe you're just getting into the game, while there are already tons of veterans running around. So, the simple solution would be to get the latest version of the game. These shortcuts will have you catch up with the pros in no time flat.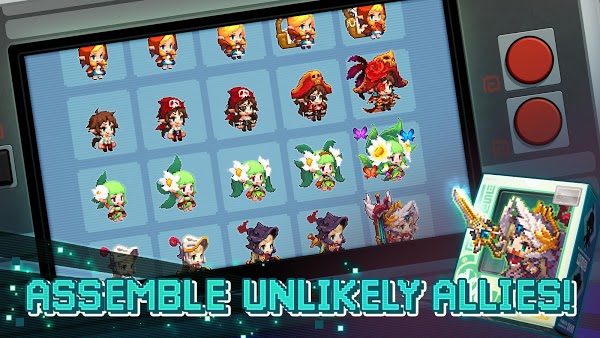 Downloading this application will grant you:
Quick and seamless download and installation
Save on storage space with the file size
So, you know which version to grab. Go ahead and enjoy the game for yourself. Don't waste any more time and install the Guardian Tales APK latest version straight to your Android now.