Sword Art Online Integral Factor APK 2.3.2
Download Sword Art Online Integral Factor APK Latest Version for Android. In this game, you play through the story of SAO, but you are the main character this time.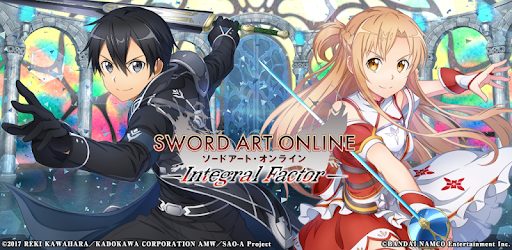 If you are a fan of the Sword Art Online or SAO anime, then this is definitely going to be a treat for you. Now, you take center stage in this game for Android where you become the main character. Relive the first season of SAO, trapped within a seemingly safe VR game. What will you next? Go ahead and download Sword Art Online Integral Factor for Android today.
Sword Art Online Integral Factor Features
Check out these amazing features related to the great SAO game that everyone should be playing. Afterwards, go ahead and test your skills by downloading the game for yourself.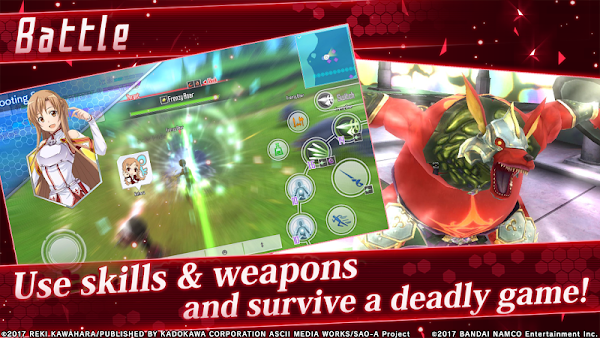 Enter the World of Sword Art Online: In this version of the events of the anime, YOU are the protagonist. Therefore, the story will evolve around you as you attempt to escape this horrifying game. All players are trapped and dying will lead you to die in real life. This can't be real.
The year is 2022 and 10,000 players are trapped in this game. Team up with Koharu, and strive to make your way to the 100th floor of Aincard.
Utilize Different Melee Weapons: Even though the name of the series is Sword Art Online, that doesn't mean you're just limited to swords. You always have access to rapiers, spears, daggers, and even more melee options to fight your way through the various enemies.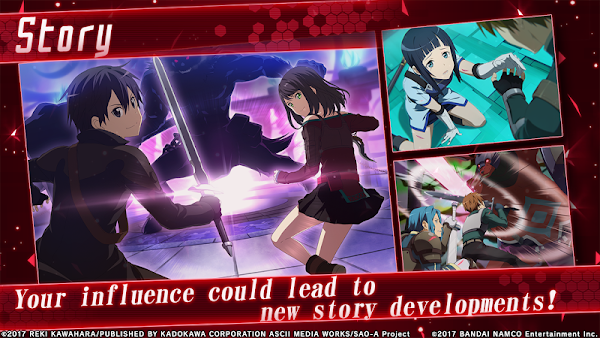 Additionally, these weapons will have different skills that give you an edge in battle. You can equip up to three of these different skills and perform them in succession with your partners for even more damage! Effectiveness of your skills are shown through ranks. These ranks will range from one to five different stars.
Form Assault Teams: In order to conquer the game, you will need to form Assault Teams with other players from all around. These will include many familiar faces from the SAO anime and manga, including Asuna and Kirito. Take on raids and other super-powerful challenges in order to grow and earn cool rewards. Find out each of your enemies' weak spots and exploit them in order to come out victorious. Cooperation is key to success.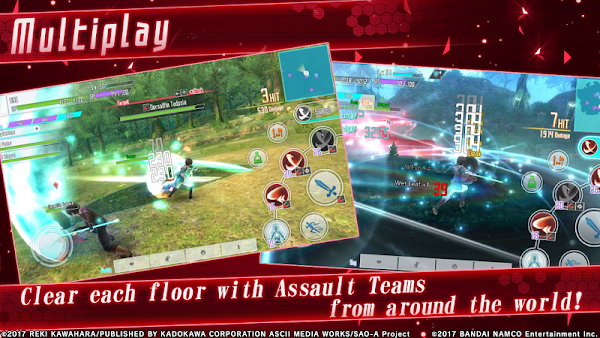 Now, there are still more aspects of the game that can be discovered. But, the surprises that lie ahead should not be spoiled for you. Instead, you can get your hands on Sword Art Online Integral Factor for your Android. Playing the game for a few minutes should already determine if all of the current features are worth it.
We certainly think everything related to the game is satisfying and dictates playing for several hours. But, you are the only judge for yourself. Slash your way through enemies and work your way to the 100th floor of Aincard.
Graphics
The graphics of Sword Art Online Integral Factor are actually pretty good. The 3D approach that the game has taken is quite satisfying and appropriate for the setting and genre of the game. Since it is based on the anime, the visuals shouldn't be too realistic and actually have a style closer to the original material.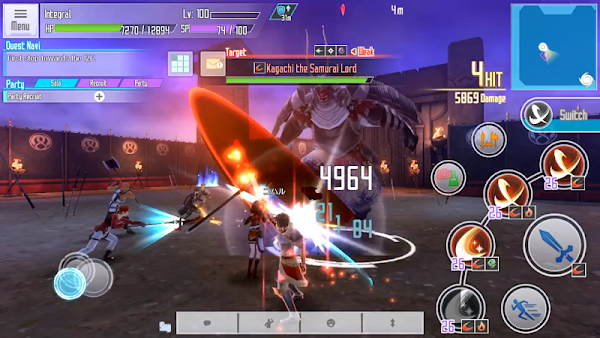 As far as the animations go, everything also seems smooth when running. As your character attacks, you'll feel satisfied with every skill and move being performed. All of this, mixed with nice sounds and music make the game a treat!
Who ever thought being trapped in a game of life or death stakes would be this exciting?
Sword Art Online Integral Factor APK Free Download
Are you ready to delve into the Sword Art Online world? Yes? Good, then go ahead and grab the Sword Art Online Integral Factor APK download for Android free on our website. You can begin playing and enjoying the story of the game in an instant, simple through tapping the download link.
The APK version does not have many noticeable differences from the original. That being said, we still recommend this version over going to the Google Play Store. There may be smaller reasons why you should avoid downloading from the Play Store. As an APK, you will be able to customize the game to fit your own interests and preferences. Also, the Play Store may have some sort of restrictions that don't appeal to you.
Conclusion
Play alone, or join a party of other friends in your journey to overcome the 100 floors of Aincrad. Do you think you have what it takes to accomplish this task? It won't be easy, but it must be done. Install the Sword Art Online Integral Factor APK Android download to begin your quest.