Neo Monsters APK 2.38.3
Download Neo Monsters APK – latest version – Free for Android and catch all the monsters lurking to defeat all enemies! Can you catch them all?
If you were born in the 90s, you probably played Pokémon as a kid or even now. This hit series/game is still going strong even after decades of being released. And now, it has spawned an entire generation of games inspired by its success.
Neo Monsters APK by ZigZaGame Inc. is a popular iteration of the Pokémon series with over 1 million downloads in Google Play Store. This hit game is more than just an imitation, it has everything you've loved from Pokémon and more! If you're a fan of collecting monsters, this will bring you nostalgia and some modern vibes. Thanks to its modern graphics and design, you'll experience an adventure of a lifetime. Read on to know more!
What is Neo Monsters?
If you're familiar with Pokémon or Nexomon, then the premise is similar to Neo Monsters. But if not, your goal here is to collect as much monsters as you can and train them. You need to nurture them to make them strong so that they can fight off enemies. To do that, you need to grow the right food for each species and feed them. You can also cross-breed them to create an entirely new species.
Neo Monsters features thousands of different animals divided into different categories with unique traits. Every time your monsters gain a level, you will receive one training point. Then, you can select one of four stats to increase the level such as Attack, Defense, Health or Agility. It's entirely up to you what you'll choose but it's important to prioritize their weaknesses. And as for the matches, there are PvE and PvP modes. These consists of 4v4 matches or you can fight AI. In this game, you need to think about strategies in order to win. But once you win, you'll receive great rewards. And as for the graphics, there's nothing to compare in this game. It's stunning in its own right. You can never go wrong in trying out this game especially if you're already a fan of the pocket monster games. If you're curious, read on.
Features of Neo Monsters
We already know that Neo Monsters is a pocket monster game that allows you to fight in matches against other players worldwide. But there are a lot more features to this game that you don't know. Curious? Read on!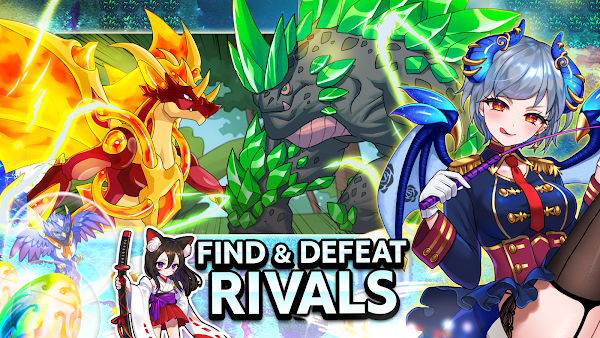 2D Graphics – In a pocket monster game, it makes sense to have the graphics as 2D since you need to see what's going on around you. The game's main screen is divided into two which is for the 2 teams. This will allow you to get a clear view of everything and you can formulate a strategy.
Plenty of Monsters to Collect – In this game, your biggest mission is to collect monsters. In Neo Monsters, there are over 1000 fully animated ones! But there are rarity levels to these monsters. This means that the rarer they are, the stronger they would be! So, it would be best to focus your efforts in catching the ones that will bring the most glory! In this game, you need to feed and train your monsters so that they will evolve intro stronger animals! The better you train them, the higher their strength will increase.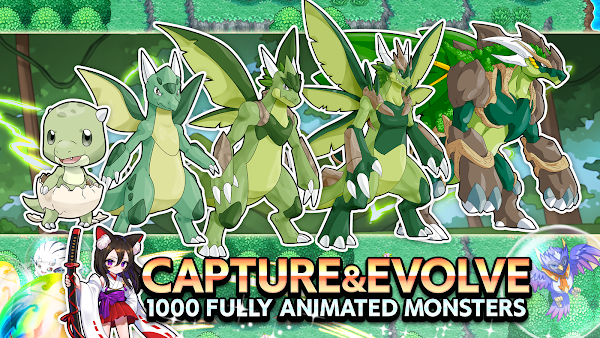 Strategy-based gameplay – In this game, you're given the option to build your ultimate team of up to 16 monsters. This means that you should focus your efforts on building up the ultimate dream team. This is because you will be facing off against hundreds of equally or more challenging opponents in the leagues!
Six Leagues – Speaking of leagues, in Neo Monsters, there are six Leagues to conquer! These are tournaments where you will fight against other people's monsters using your own. Take on each grand champion and get the approval of many! There are multiple islands and dungeons you can explore while on your journey. But there's a story to this game that you need to follow so you'll uncover your late uncle's bad doings.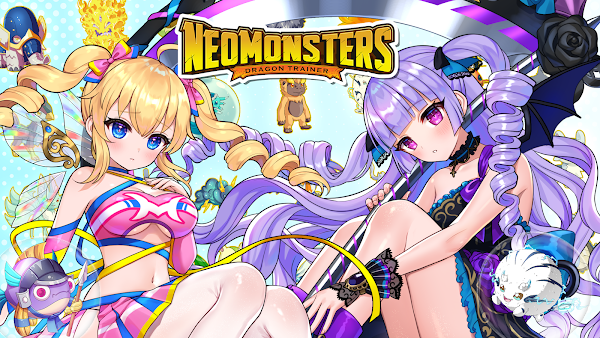 Game Modes – In Neo Monsters, there are PvE and PvP modes! The modes consist of 4v4 matches against players around the world or AI. Then there are also 100 plus online missions you can partake in to receive rewards! Aside from that, there are also weekly events where you can rake in big rewards! In Neo Monsters, there are a lot of ways to gain rewards if you're just willing.
Online and offline gameplay – In this game, you can play whether you're offline or online. For the multiplayer mode, of course this requires an internet connection. But it allows you to play against your friends or random players around the world!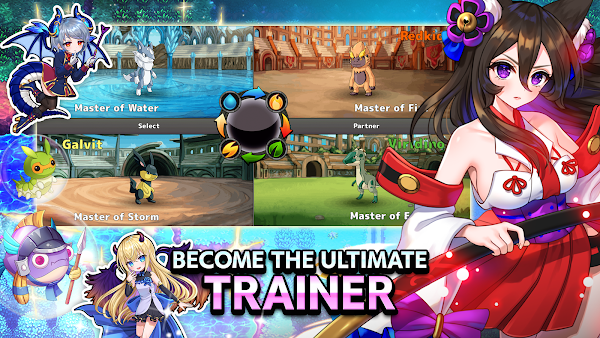 Easy controls – As for the controls, everything is straightforward. You'll just tap the buttons that corresponds to what you want to do. For instance, you want to capture a monster, just tap the button! Then in a fight, you need to wait your turn to attack and then tap the button that you want your monster to execute.
Neo Monsters APK
Neo Monsters is an epic game filled with wonderful monsters. But if you want to unlock all the monsters, you need to buy gems which costs money. If you don't want to pay, just download the modify team funding now!