RAID: Shadow Legends APK 7.50.5
Download Raid: Shadow Legends APK - latest version for Android to collect over 400 unique Champions and battle it out in this deep fantasy MMORPG.
It is your duty, Champion, to save the world of Teleria. If you haven't heard of Raid: Shadow Legends you will have probably been living under an internet rock for the past few months. This APK download is for the massive RPG everyone is talking about - the game where you collect incredibly powerful champions, battle others in an intense PVP arena, and take down huge bosses.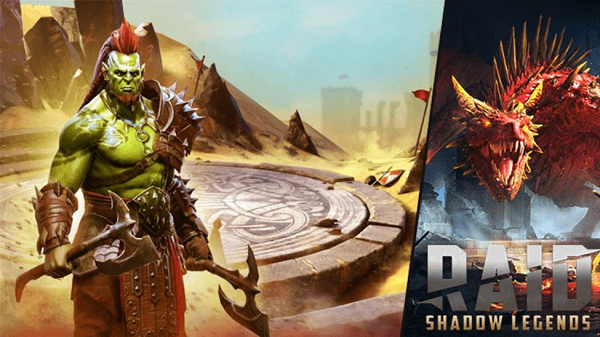 A brand new Battle Pass has recently arrived for the newest update, offering lots of different challenges to complete and plenty of rewards to win. New dungeons, new multi-battles, and lots of different changes to champion balance and gameplay, show that the developers (Platinum Global) put a lot of love and care into their hit RPG title, Raid: Shadow Legends.
A Guide to Raid: Shadow Legends
Raid: Shadow Legends is a fantasy-themed and turn-based gacha game set in the world of Teleria. The basic premise is that players must form a team of unique champions, each with their own abilities, strengths and weaknesses. Across the game are a variety of different areas to conquer, from 12 different Campaign Stages, 4 different Dungeon Keeps, and 4 enormous Dungeon Bosses which you'll have to raid with your team, and much more.
Beginners Guide - Do's and Don'ts For New Players
Things you should do: Raid: Shadow Legends can seem daunting for brand new players, but getting to know the game isn't too difficult. It's important to complete all your daily quests when you start out, and throughout your whole time on the game. The rewards make a huge difference at the beginning. You should also start investing early in your champions, making a good choice on which equipment upgrades are going to get you lots of early food (an important early game resource.)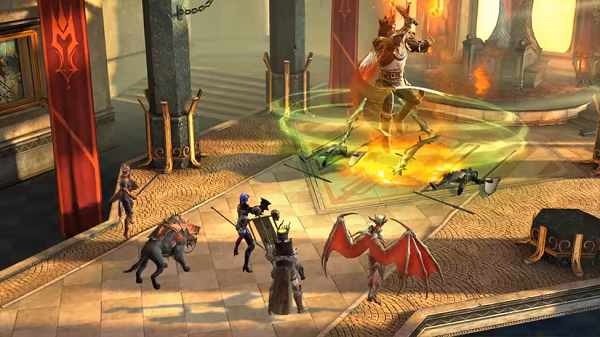 Things you should not do: Raid: Shadow Legends is all about progressing from Common and Uncommon champions to rarer champions as quickly as possible. Don't worry too much about investing a lot of resources into the champions you have at the start of the game - they will quickly become outclassed as you level up and unlock new champions. You should also be careful when it comes to the arena - don't start fighting teams you know you don't stand a chance of winning against!
How To Level Up and Progress in Raid: Shadow Legends
Once you've covered the basics, it's time to start moving up the ranks. Of course, with a Raid: Shadows Legends APK, this is much easier, but there are still a few crucial things you need to remember. It's crucial to get your champion to level 60 and a rating of 6* as quickly as possible - this will let you start to clear all 12 different campaign modes and start farming lots of resources. Level up your masteries one at a time, then repeat this step for several other champions. This will give you a wide variety of champions and a strong, unbeatable team.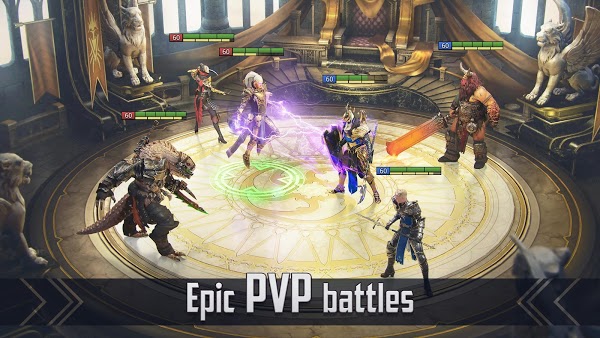 Understand the Masteries in Raid: Shadow Legends
One of the unique and complex areas of Raid: Shadow Legends gameplay is its mastery system. Like any good RPG, there are several roads down which you can lead your characters. Offense, Defense and Support. Each mastery set offers different skills and attributes. You can earn Mastery Scrolls by farming in the Minotaur's Labyrinth Dungeon, and each champion can receive up to 100 basic scrolls, 600 advanced, and 950 divine scrolls. You only get one chance to reset - after that it will cost 150 gems each time.
Tips and Tricks
Did you know that Kael is one of the best starting champions? His skills allow for great AOE damage, campaign farming abilities, and even the ability to beat the Clan Boss. You should also keep hold of some 1* and 2* champions, such as Outlaw Monk for the Clan Boss, and Dervish for the Spirit Keep Dungeon. There are lots of different guides and YouTube channels where you can find specific dungeon guides and tier lists for the different champions. Learning Raid: Shadow Legends lets you dive into a deep and rich fantasy world.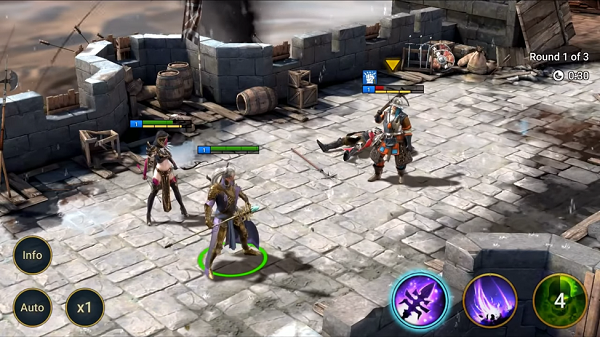 Raid Shadow Legends APK
Want to enjoy unlimited access to all the high battle speed you need in Raid: Shadow Legends? Download the free APK download for the hit RPG right here.