Botworld Adventure APK 1.17.3
Are you looking for a unique RPG game to play? Try Botworld Adventure APK now and enjoy! Have fun collecting bots, battling others, and customizing today!
Botworld Adventure APK – Enjoyable Open World Game
If you're looking for the best games to play, RPG games are an excellent genre to start. They're fun and contain many elements to make sure that you won't get bored quickly.
Plus, there are plenty of RPG games that are popular today which you can download. The list includes Epic Conquest, Iron Maiden, Little Hero, Skullgirls, Legend of Solgard, and many more. But with Botworld Adventure, you can try something a little different.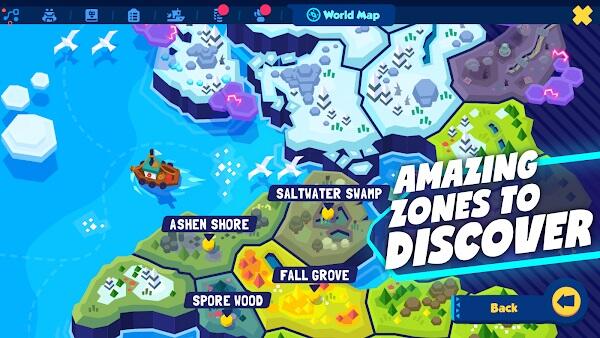 This game from Featherweight lets you explore Botworld, which is a vast land with many unique things. There are many areas you can freely explore whenever you want to and meet many characters.
There's also a storyline that you'll follow, which lets you do so many quests. Here, you can collect bots that will fight for you in a unique battle system. The game enables you to enjoy an advanced yet incredible world where there are many secrets.
Incredible RPG Game
If you're someone who loves adventure games, then you'll find that RPG games are the best ones. They let you freely explore various areas as you fight with others and collect items. There are so many fun RPG games to enjoy and numerous unique stories to have fun with.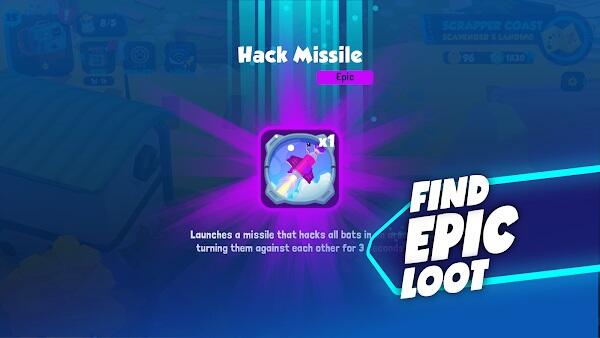 But if you're searching for something different, there are plenty of them to be downloaded. One prime example is Botworld Adventure, a new open-world RPG game that you can download for free.
Here, you can explore Botworld, which houses many locations, unique characters, and secrets hidden deep within. You'll enjoy fighting against other bots as you collect your own and fight with a unique battle system.
Here, you can collect various types of bots with different abilities that you can upgrade. Collect various blueprints today so you can unlock more skills to defeat enemies. Perform quests here so you can receive multiple rewards today!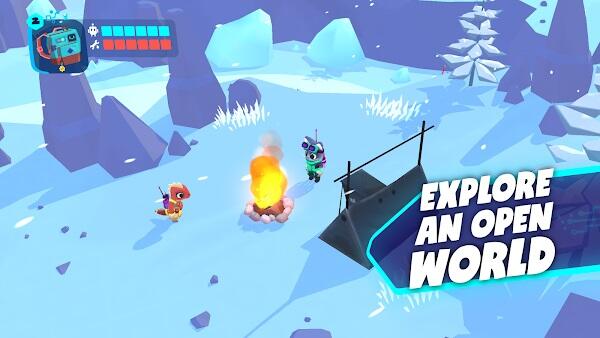 There are many characters to choose from here, such as Dogs, Buffalo, Lizards, and Cats. Feel free to create a unique character today and fight!
Botworld Adventure Highlights
Do you have an innate love for adventure? With Botworld Adventure, you can enjoy fighting with your unique bots.
Enjoyable RPG – There are so many fun games that you can download nowadays for free. If you want to enjoy a fun game today, you can download many RPG games today. There are so many fun RPG games that you can download to let you explore and have fun today.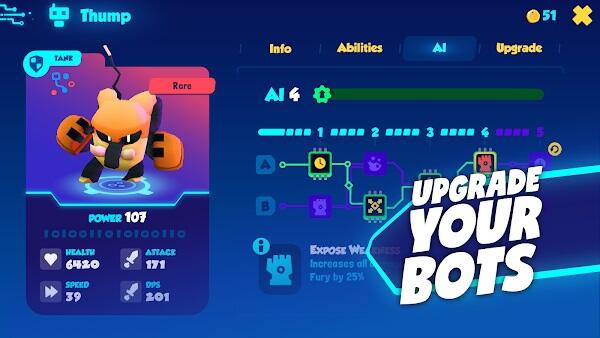 If you're someone who's looking for the same type of fun, then you can download Botworld Adventure right now. This is an open-world adventure game that's full of surprises.
What makes this game, so fun and unique is that it lets you enjoy collecting bots which are amazing creatures. You can use these creatures to fight against other bots in a battle of skill and competence.
You're free to collect different types of bots with other skills and stats. You're able to build bots by collecting blueprints as you explore the vast world here. Then, you can enjoy their unique fighting skills and even spells you can use in battle.
Unique bots – In Botworld Adventure, you can enjoy collecting individual bots that you can use in battle. These bots were created in a combination of organic and robotic elements, which makes them look cool.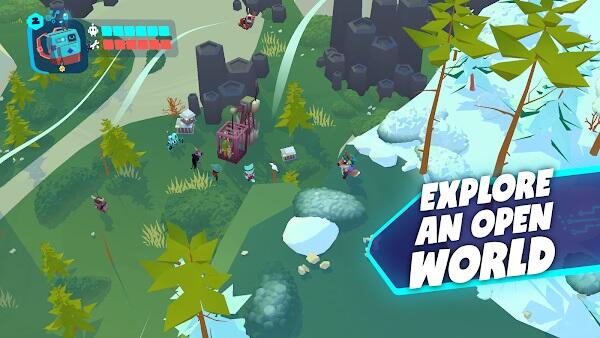 Here, you can collect and build various bots like Virus, Ram, Berserker, Dune, Bug, Chomp, Chainer, Nozzle, Longshot, Rocketeer, Scatter, Slash, Bigshot, Brute, Bullwark, Fork, Froggy, Icicool, and more. Each of these characters has abilities and strengths that you can utilize in battle.
Explore and enjoy – In this game, you can enjoy the storyline, which will guide you on what to do. There are various quests that you need to complete here to progress the story.
But the best thing about this game is that you can freely explore any area you see here and enjoy collecting various items. You can then enjoy a fun world today with your phone.
Collect and customize – In Botworld Adventure, you're free to collect various materials and blueprints all over the world. You can use these to create bots or upgrade your existing ones today.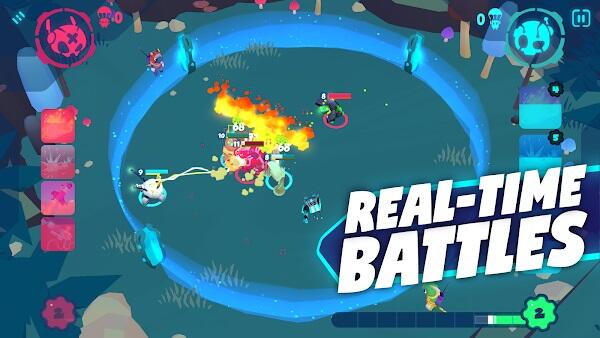 There are so many fun quests to complete, and you can even customize your bots' powers and abilities.
Choose your character – In this game, you're free to select your character from 4 species: Dogs, Cats, Lizards, and Buffalos. Feel free to choose your style and unique look today!
Download Botworld Adventure APK
In Botworld Adventure APK Free Purchased, you're able to enjoy a fun RPG game where you can fight using your bots.