Turbo Dismount APK 1.43.0
Download Turbo Dismount APK Latest Version free for Android. Perform dangerous motor stunts to become the champion. The game has cool graphics and exciting sound systems.
Prepare for an adrenaline-filled game that challenges you to undertake some daring motor stunts. All these challenges require tenacity and boldness to complete!
The simulation game was developed and published by Secret Exit Ltd. It boasts of easy controls that allow you to complete unique motor stunts without a hassle.
If you are daring enough to take on nail-biting challenges, you should download Turbo Dismount for Android. The pocket version of the game allows you to engage in all the gaming levels regardless of your location.
How to Play Turbo Dismount
This game has pretty simple gameplay characterized by adrenaline-filled gaming session. It challenges you to undertake dangerous stunts such as crashing into the walls and creating traffic pile-ups.
The crash simulator comes with numerous vehicles. This gives you a special opportunity to select a car that can withstand rough challenges. The stronger your car will be, the higher your chances of completing many levels and becoming the ultimate champion.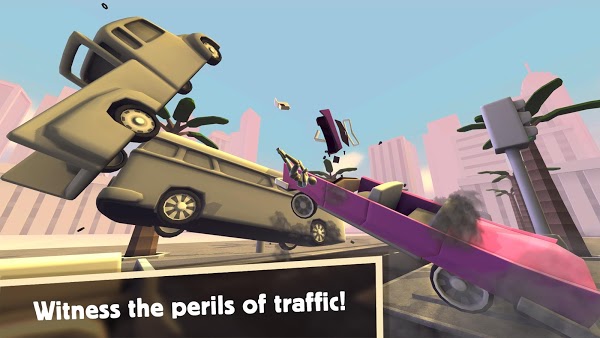 Additionally, you'll be empowered to customize your vehicle to achieve phenomenal torque and horsepower. This way, you can outsmart your competitors quickly and take the prize!
Unique Features of Turbo Dismount
Outstanding Sound Effects. This game wouldn't be fun without its impressive sound system! Yes, the system makes you get the real effects of your car crashing on objects, which further enhances the thrill.
Flinch-Inducing Physics on Every Crash. Turbo Dismount immerses you into the gameplay by offering exceptionally realistic damage physics and other unique effects on crashes.
Slow Motion Replay. There is nothing that gives you joy that replaying your success story! Even better, you'll be able to analyze your mistakes, thus helping you to improve your winning chances significantly.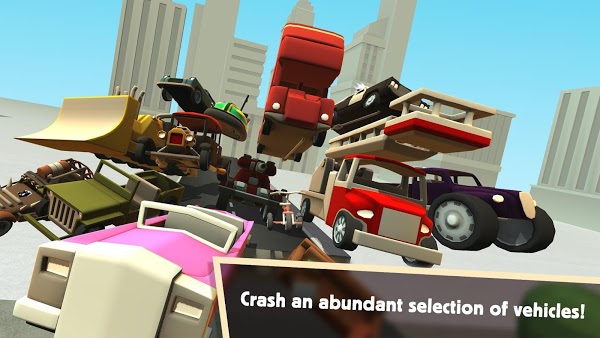 Different Types of Vehicles Available. In this game, you'll have several vehicle options, including construction vehicles, skateboards, cars, ambulances, and trucks. This offers a wide variety of options to allow you to handle different gaming challenges expertly.
High Customization Options. This game has numerous gaming levels, characters, and types of obstacles. This diversity creates a unique sense of liveliness in the gameplay, thus eliminating monotony. Even better, you can tweak all the levels to suit your needs and desires.
Regularly Updated Leaderboards. You'll regularly participate in tournaments. Ensure that you earn crucial points that'll help you rise fast in the leaderboard.
Offers Full Resolution—4 times MSAA Visuals. Enjoy topnotch clarity of your gaming sessions. It has an exceptional resolution that'll enable you to see all the details regardless of the device you're using.
Graphics and Sound
This game uses 3D graphics to ensure that you enjoy every minute of the game. Additionally, you'll enjoy a realistic game full of emotions, thanks to its super cool sound effects.
Turbo Dismount APK Free Download
If you want more gaming features, you shouldn't hesitate to download the latest modded version of Turbo Dismount. It offers ad-free gaming sessions and unlimited money to customize your vehicles.
Additionally, you'll get numerous challenges and generous rewards. All the treasures you collect will help you to unlock powerful characters and phenomenal vehicles!
If you love adrenaline-filled gameplay, then you should download Turbo Dismount APK. The game offers unique challenges and extraordinary graphics that'll ensure that every minute you spend on the game is worthwhile.