Train to Gensan APK 9.2
Download Train to Gensan APK Latest Version free for Android and start experiencing one of the most unique cartoonish zombie fighting games.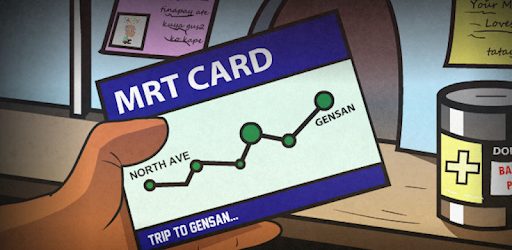 Have you ever dream of being attacked by zombies in a metro? Do you love endless killing games? If yes, then download Train to Gensan for Android now.
This is a really awesome game, where all you have to do is to fight against zombie waves till you reach your destination.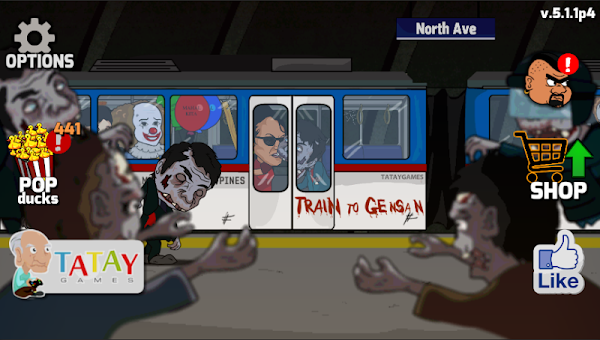 It is designed to deliver cartoonish 2D graphics, that have nothing to do with reality. The level of creativity is really funny here.
You can easily make this work through most medium configuration mobile devices. Slow phones won't work in this case.
Let the fight begin!
The game is set in a third-person point of view. You'll play the character of a granny. Don't underestimate her. She's way more powerful, enough to take on endless zombies.
So you have to travel from one metro station to another: "Gensan Province", but guess what? The journey is full of dead creatures, who'll be on the mission to make you one of them.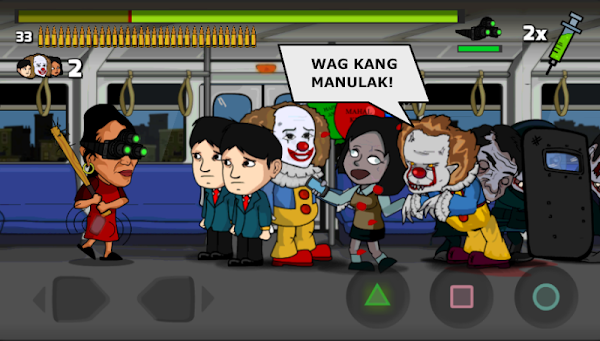 All you have to do is save your life, fight against them until you reach your station. That's it. Sounds interesting easy?
No one knows that the train that you're going to board is infected with the "bantot virus", that can convert humans into zombies.
More stuff to heat up
The story doesn't end here. You'll have a gun or so-called weapon, that you need to use to fire blindfolded.
Everywhere you go including the train and the metro station is filled with the dead. Keep firing, or else you're toast.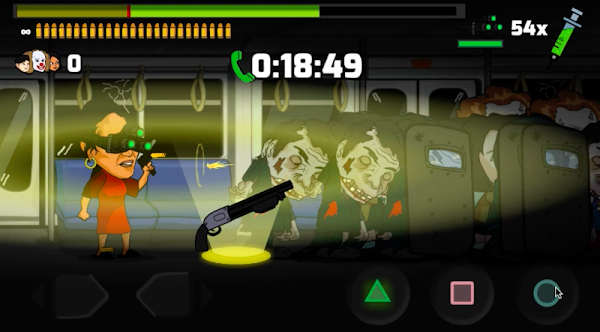 In the beginning, they'll be without any protection. But as you progress, they'll have a shield, so shoot more bullets per head.
Don't worry, if you're unable to catch up, then maybe it's time to upgrade your weapon. Progress from a simple pistol to a machine gun.
If you're dead, the game is over, and you'll become one of them. Try not to go to that station though.
Insanely funny 2D cartoonish visuals
Everything is designed in a 2D drawing format. There is no accuracy in the designing part. For example, the head size is way larger than the normal, disturbing the aspect ratio.
The color tone is fine and normal. You can easily play this game for hours without affecting your eyes. Similarly, the color scheme results in a lot of colors on-screen at every point, making the game really colorful.
In this case, animations are just average, and that will definitely disturb the gameplay. On an average, if you only want extreme graphics, then this game is not for you. Otherwise, you can easily enjoy it at its fullest.
Important details about the controls
Take a good look at the controls and other on-screen stuff.
When prompted, tap on the screen to begin the action.
Move left or right (back and forward appropriately) as the game is set in a side-scrolling mode.
Tap on dedicated buttons to shoot.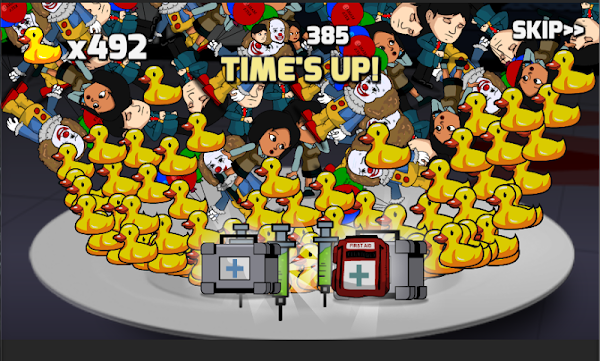 The number of kills will be displayed on the screen.
Once a wave is taken down, move forward to proceed in the game.
Remember, that the ammo is limited. Keep a watch on that, as you can see it on the screen.
You can pause the game in between the gameplay if you need it. There is an option to access the settings during the game too.
Keep an eye on your health bar.
Train to Gensan APK - Latest version
Train to Gensan APK latest version will give you:
Conclusion
Make the granny fight all the dead creatures as she carries her journey to the Gensan Province to attend her son's birthday. Do it all in Train to Gensan APK free download. Download now!
Similar games you can see more: The Ghost APK