Standoff 2 APK 0.26.1
Download Standoff 2 APK – latest version – on Android to take the battle of terrorists vs special forces and put it into overdrive. Who will win? You decide?
Standoff is back for a second coming. Prestigious developers Axlebolt have come back with a second epic installment to the Standoff series, complete with new weapons, maps, characters, gear, and more. If you're looking for an action-packed shooting game where you get to battle it out against terrorists, then this is the one for you.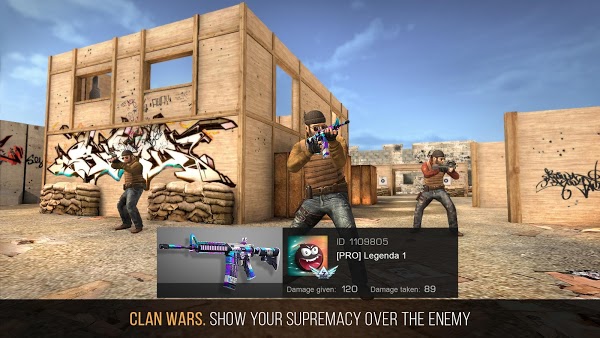 Standoff 2 now features improved graphics, gameplay, and sound effects, which combine to make an epic experience that you'll love to play on Android.
Action-packed game modes
Standoff 2 comes with three game modes, all of which bring their own mix of excitement into the game. The first and most popular one is the deathmatch. In this game mode, you'll have to fight with your team to stay alive and kill everyone else to win the match. This is quite similar to the Call of Duty deathmatch, where you have a set amount of time for the game and then you can re-spawn in your team's zone every time you're killed.
The second game mode is 'Defuse the Bomb,' which should be fairly obvious to guess the rules of. This mode puts your team against the other with the mission of diffusing the bomb that they've planted. The other team will have to defend the bomb in an effort to stop you from foiling their plans. This is arguably the most fun game mode, as it presents a real mission which you can focus on and thus involves more strategy.
The final game mode is called 'Arms Race,' This game mode is a lot like Gun Game in Call of Duty. You'll enjoy playing through each of the different game modes, each of which has its own unique blend of fun and tactics which you can employ to overpower your opponents.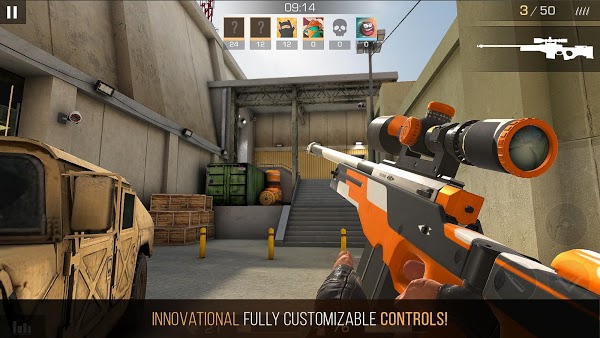 There are also six different maps to play on, which means that you can really take the time to explore each one and thus won't get bored of the game quickly. Having multiple maps is a great way to keep things interesting for weeks of play, and when combined with different game modes and classes of weapons, you can really change up the whole dynamic of the game with ease.
Tips for playing Standoff 2
When it comes to Standoff 2 apk, you'll want some pro tips before you start playing to ensure that you're not just a noob who gets shot the second the game starts. This will make you feel better, but it'll also make your teammates happier to play with you, and it'll make your enemies fear you!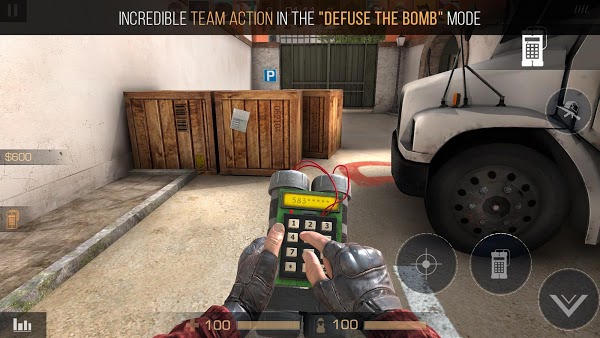 Use cover. Make sure that you're always moving between cover to ensure that you can't be shot easily. Also, crouching when in the open makes you harder to shoot, but it also slows you down. Try running in a zig-zag when you're in the open – this makes it hard for snipers to hit you.
Use a strong Wi-Fi. There is no quicker way to get shot in the face than to be lagging all over the screen and not able to play properly thanks to crappy Wi-Fi. Make sure that you're using a strong connection and try not to rely so much on 4G if you can avoid it.
Standoff 2 APK
If you want to unlock the best guns early on in the game and customize your character however you want, then download the Standoff 2. This will make your game easier, although it will kill some of the challenge.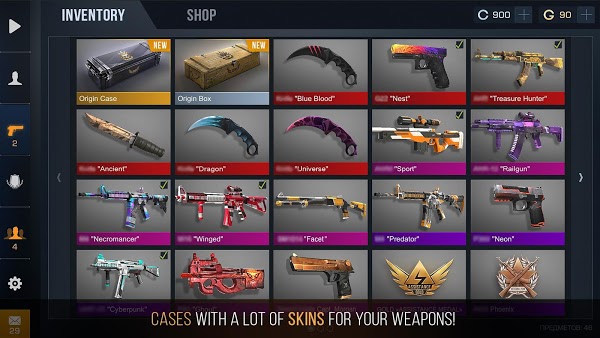 NOTES:
This may give detection if you have editing tools installed like GameGuardian. If you face problems, remove them from your device. This game also crashes if you silence the app while in the main menu. The issue is unknown. Just don't do it.
Noclip and Aimbot are temporary removed.