Train Station 2 Mod APK 3.2.2
Download Train Station 2 APK – for Android and fulfill your dream of building your own railway system. There are definitely no train delays here!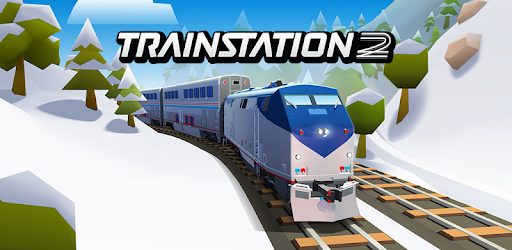 If you commute every day to work or school, chances are that trains are your favorite mode of transportation. Why not? Railways mean escaping traffic. However, delays are still inevitable. Luckily, you will never experience that in Train Station 2 APK.
Download the game so you can relive your childhood back when you were playing with train sets. Be the railway engineer you could have only dreamed of and take control of your very own railway system.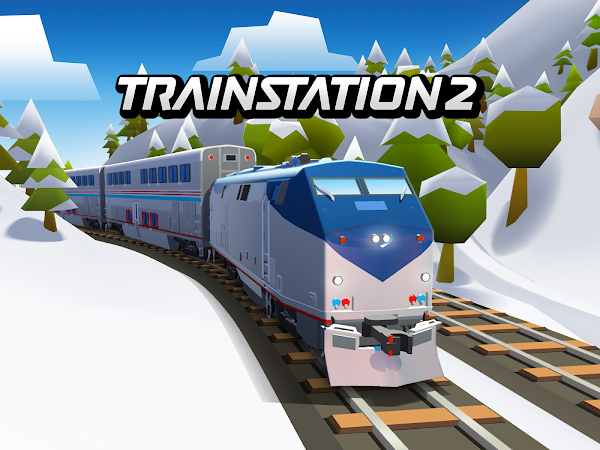 Locomotives in Train Station 2 don't just run in circles. You'll have plenty of tasks to complete using your trains and your railway system will soon expand from one country to another!
In Train Station 2, everything you do will be rightfully rewarded and your management skills will be put to test. You'll be inspired to keep your railway system running as the game boasts amazing 3D graphics. The well-designed visuals and lively colors are enough to keep you hooked!
Build Your Own Railway System with Real Train Models!
When you were a kid, train sets can only get you across your home's living room. Train Station 2 changes that in a major way! Aside from unlocking more trains, leveling up will expand your railway system to neighboring countries and on to other continents.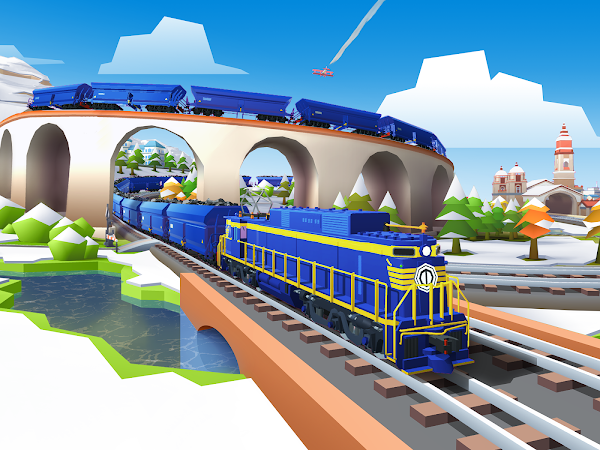 Unlocked trains are shown in the train depot and can be used to collect raw materials, deliver resources to factories, ship goods, and complete missions that come from your country's population. Processing of goods and completing missions would reward you with coins, keys, and train parts – all are needed to upgrade your trains and rails.
Expand Across 8 Countries
Your Train Station 2 download will start your journey in Britain where one of the first trains you'll be given access to is the Star Class 4000. It's a steam engine locomotive historically manufactured by a British train operating company.
Completing the first story job here will unlock the train contractor George Stephenson, named after the British civil engineer known as the "Father of Railways." Way to go for realistic content and history lessons!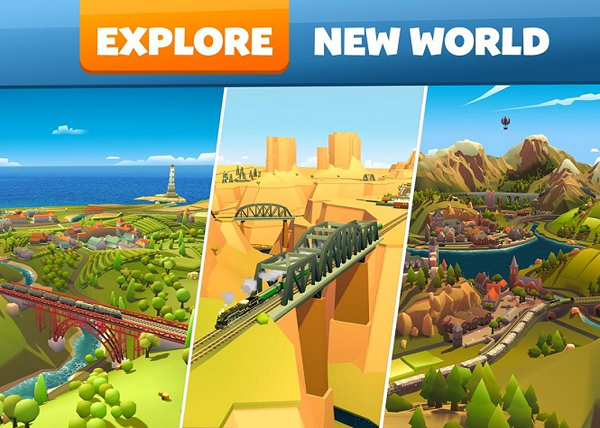 Each country will have more destinations to unlock that vary from mines, factories, harbors, mills, crop fields, and plots for City Buildings. You'll need to reach certain levels to bring your Train Station 2 journey to more locations:
Level 10 – Germany
Level 40 – USA
Level 100 – France
Level 200 – Canada
Level 300 – Russia
Level 400 – Netherlands
Level 500 – Australia
It's More Than Just Operating Trains
As you level up, you'll realize the gameplay entails more than just building and running a railway system. The latest version of Train Station 2 APK adds the task of increasing the population in your country. It's a requirement to upgrade your Warehouse to raise its storage capacity. Establishing and upgrading City Buildings will raise your country's population.
3D and Vibrant Graphics That Don't Require Hefty Specs
Great 3D graphics and vibrantly colored environments are what make simulators worth playing. However, these perks usually require hefty mobile specifications. Well, not in this game. The Train Station 2 APK on Android needs less than 100MB free storage and will run on any device with at least Android 5.0 operating system.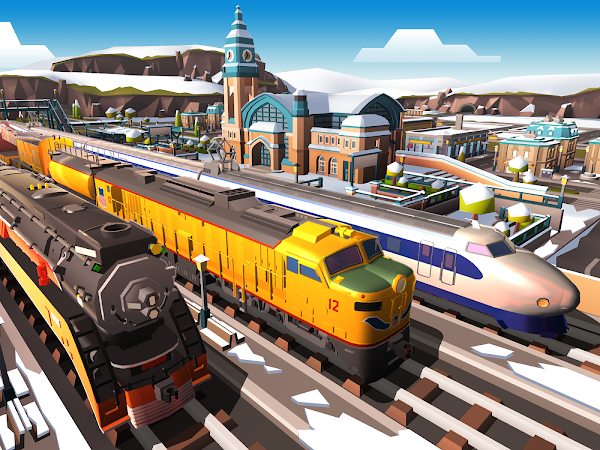 Tips to Bring Your Railway System to More Countries Master
You don't have to know much about trains to enjoy Train Station 2 and be a great railway system manager. However, it always helps to get gameplay tips in advance to help you level up as fast as you can. It's going to be amazing to operate your locomotive system in different locations, so follow these tips:
Manage your trains every day – This has to be the most basic – yet most important – tip in playing Train Station 2. Your trains need your command to deliver those goods and bring those resources for production. Don't forget to collect daily rewards, too! More dedicated railway operators can expect bigger prizes. Play the game for five consecutive days to collect the best daily reward bundle.
Satisfy your population, complete the missions they give you – Daily quests are extra special here because they come from the people living in your country. It's also a good way to earn XP faster, so you can level up immediately and reach more countries.
Get familiar with Train Containers – They come in three types: Common, Rare, and Epic. They will give you trains, train parts, and other rewards. The general rule, however, is the contents they provide are completely random. You have better chances to collect rarer items and higher-tier trains with the Rare and Epic Containers.
Common Containers are given away for free every eight hours. If you're in a rush, you can just buy them for 100 keys. Buying Rare and Epic Containers don't unlock until you reach a certain level, and they don't come cheap, too. One Epic Container costs 200 gems, that's pretty steep in Train Station 2 currency.
Maximize redundant trains – Common Containers can be bought with just 100 Keys, so you'll likely buy it more often. In this case, you may end up having too much of the same train model. That's not entirely useless! You can dismantle them and collect the train parts that come from it, which you can then use to upgrade trains you already have.
Note that train slots are limited and some of them need to be unlocked with gems. To save space, it is wiser to just upgrade a train model you already have instead of having redundant locomotives.
Spend your gems wisely – Gems are the highest valued in-game currency in Train Station 2. The most common way to acquire them is by completing Achievements, but these also become harder to accomplish as you level up. If you really want to spend your gems, say to unlock a train contractor, you may want to check the Daily Offers in the Shop first to see if a discount promo is currently available.
Download Train Station 2 APK - Unlimited Money & Gems
It's completely understandable if you want a leg up in your virtual railway system journey. Download the Train Station 2 APK and enjoy the to remove the limits to your railway management prowess!