Vlogger Go Viral APK 2.43.30
Download Vlogger Go Viral APK – latest version – for Android to get experience the thrill of becoming an online video blogging sensation. Tons of crazy fun!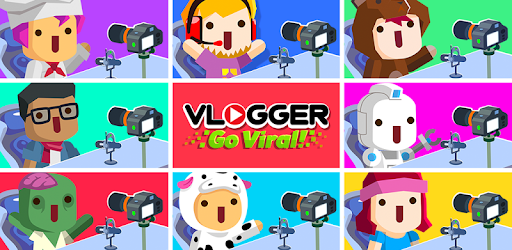 The experience of having millions of online fans and making your living making videos in your bedroom might sound like a dream come true for many people. No doubt, being a famous YouTube star would be pretty awesome. Some of those guys make millions of dollars per year in ad revenue and sponsorships.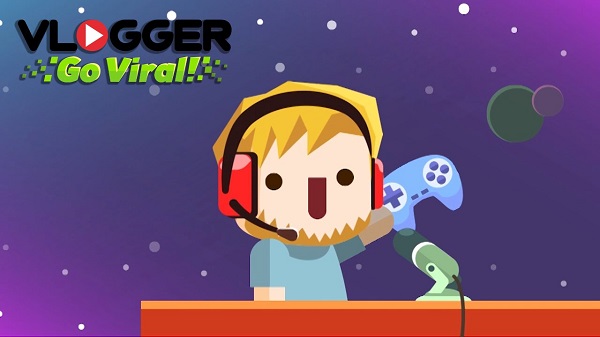 Now is your chance to join their ranks. Elevate your way to the top of the streamer pile and become a dominant streamer in the online tuber community. Vlogger Go Viral is a hilarious cartoon game where you get to kit out your bedroom studio from the simple early days and gradually develop it to the point where it's a world-class studio in its own right.
Get those subscribers
You don't just make boring old videos in this game. You get to control what you make content about and then build your videos and even watch them before sending them out to your fans. What will you vlog about?
Tons of choice. Choose to make videos about cats, dogs, music, geeky stuff, food, or just about anything else. Your video content can be whatever you most want it to be. You'll grow a fan base around the content that you put out, however, so do try to keep some consistency throughout your journey. Still, no one wants to watch the same old thing every day, so spice it up a little bit as well.
Cute mascots. Get a cute mascot for your channel like a cat or a dog in a funny costume and go viral with all the cute pet lovers out there. Seriously, if you were thinking about making your very own YouTube channel, then this game actually provides some pretty dominant tips. Who doesn't want to see a bull dog in a hoodie being waved around in front of a camera?! Probably PETA, but the rest of us do.
Interact with your fans. Upvote your most loyal followers and fight back against haters on your channel. This is true-to-life YouTube stuff, people. You can keep interacting with your followers to make them even more loyal to your channel and your content. Hold competitions to keep people engaged and make them feel noticed.
Upgrade your studio. You'll start out with a humble bedroom studio, which you'll gradually develop as you progress through your career as a tuber. By the time you've got millions of subscribers, you'll have a dedicated studio with all the latest tech and gear to back you up. It's at this point that you'll start to feel very accomplished. Rise to the top and build your very own dream studio.
Earn plaques. As you progress and gain more subscribers, likes, and put out more content, you'll earn plaques from the platform you're on which you can then display with pride around your studio. These show everyone just how successful you've become and they'll give you a true sense of pride when you earn them.
Vlogger Go Viral tips and tricks
If you want to go viral, then you'll need some tips to help you along your way. Here are some of the best tips to succeed in the game – and maybe even in real life if you're planning on starting up your own channel.
Drink lots of coffee. True of anyone who has ever tried to manage a personal project on top of a day job. Drinking coffee is an essential element of managing a vlog into the early hours of the morning on a Wednesday. You'll get a productivity boost if you keep drinking coffee… just, y'know, don't overdo it.
Earn more stars to get coins. You'll get stars when you become a pro at talking about a certain subject. These stars stay with you forever, but more importantly, you'll get coins from your videos if you have more stars in that subject. This allows you to spend money on things like your studio and better production equipment.
Make the right upgrades. Make sure that you're focusing on upgrading stuff that'll make you more money while you're offline. This is the bread and butter of making online content and it'll allow you to make better videos later on in the game. This should be your overall priority in the beginning of the game.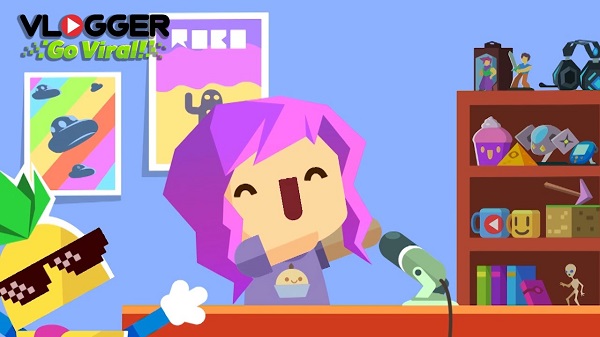 Hit the right reaction to comments. Hitting the right reaction when looking at comments will actually give you more coins. If someone loves your content, then send them some love. If they hate it, then send them some sadness or anger. Make sure that your reactions are appropriate and you'll reap the benefits later on.
Vlogger Go Viral APK
If you had unlimited money, then you could make all kinds of content, right? Well, that's exactly what this allows you to do. You can build up your studio to new highs and make incredible content from the get-go. Just make sure that you're still focused on making money from your channel as well.