Rise of Cultures APK 1.73.3
Do you want to enjoy ancient civilization? Rise of Cultures allows you to build a society set in the past! Experience primitive living today and create many things.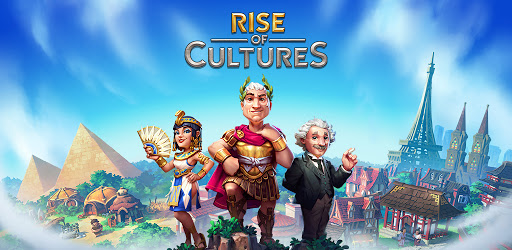 We're currently living in an advanced world full of unique technologies. We're so used to smartphones and the internet now that we sometimes take them for granted. But if you didn't know, people back then had to work hard to build things as life was simpler then.
If you want to take a trip to the past, download Rise of Cultures and build a new civilization today! Experience what it's like to live in the past and create your history.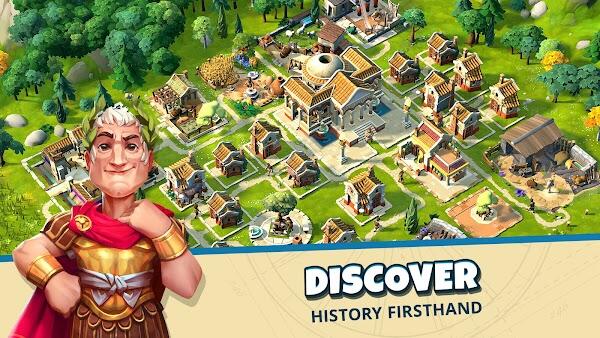 In this game, you'll be able to build your cities to erect many structures needed. You can then establish homes, research buildings, farms, and many more.
You can also research for new technologies to make everything easier and enjoy different periods in history! You'll be able to enjoy the entire history of humankind here as you're able to upgrade and innovate. Trade goods with others and enjoy incredible fights today! Have fun now today.
Live in History
There have been so many events and people that have lived in our history. We're learning all about them today in schools and books all over the world. So many things have transpired throughout our history, and we can all learn about them today.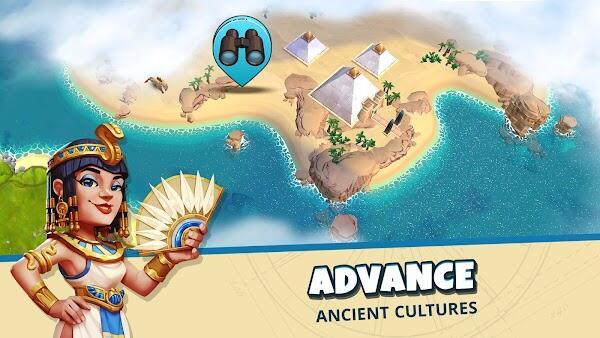 But if you're looking for the ultimate game about history today, you can enjoy Rise of Cultures right now. This game lets you create civilizations today in the past! You can enjoy a unique PvE game where you can fight against enemies.
In this game, you're able to go and create entire civilizations today. There are many things to erect here, such as farms, homes, research areas, and many more. You can also research new technologies like Firemaker, Spear Fighting, Cave Paintings, Goat Pens, and many more.
You can have fun with so many civilizations that you can unlock today where you can rewrite history. You can also explore new territories and expand your culture today!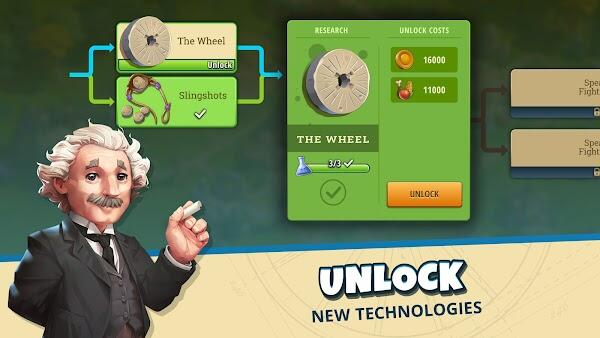 Enjoy fighting through other troops using your own and upgrade them as needed. Have fun with so many goods to trade here!
Highlights of Rise of Cultures
There are so many history and strategy games to lay now. But with Rise of Cultures, you can have fun building civilizations!
Build Civilizations – There are many things you can do today when it comes to mobile games. You can enjoy racing, shooting, simulation, puzzle, and many more right now. But if you're curious about our history, you can also enjoy many games that incorporate them in unique ways.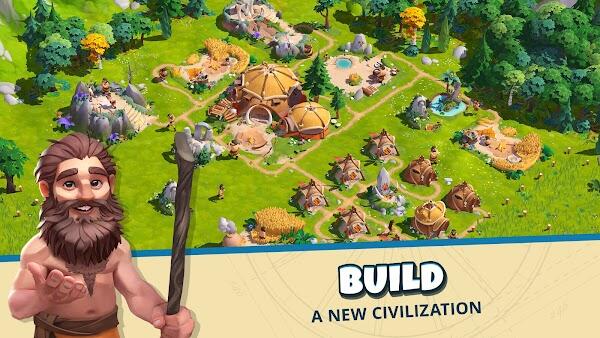 One of the most exciting games about history is Rise of Cultures, and it allows you to build entire civilizations! In this game, you're free to develop your society and expand as you want!
This game lets you learn a lot about ancient history as you can enjoy building civilizations. Here, you're free to build barracks, farms, houses, research facilities, and everything you need to establish a culture.
You can also upgrade your troops and fight on other forces to conquer new lands. You can then enjoy unlocking new civilizations and ancient cultures today as you expand your territory. Unlock new gadgets and scientific weapons, and items in here now!
Erect buildings – Everywhere you look today, you'll see houses and buildings. This is how we live today since we're now an advanced species. In Rise of Cultures, you're also able to erect various structures to establish your civilization today.
You can build houses, research facilities, farms, and other things. There are many lands to unlock here, and you can enjoy so many lands to conquer! You'll need to fight animals and other troops if you want to get new lands in here.
Unlock new technologies – In this game, you'll be able to unlock new technologies with the help of science. You can erect a research facility to unlock many items and weapons as well as technologies.
There are many things to unlock here, such as The Wheel, Slingshots, Firemaker, Cave Paintings, Spear Fighting, and many more. You can open so many things today so you can have fun now!
Unlock various cultures – In Rise of Cultures, you can unlock so many cultures today. You can visit many cultures such as the Roman Empire, Ancient Egypt, Barbarians, and many more.
You're free to unlock and rewrite history as you establish your own culture today. Enjoy so many cultures in this game now!
Fun PvE – In Rise of Cultures, you're free to fight so many enemies in here. There are troops as well as wild animals! Enjoy a unique fighting aspect here now.
Download Rise of Cultures APK – Latest version
With Rise of Cultures, you can enjoy a fun new history game! Download it now and establish your civilization!