Traffic Run APK 2.1.6
Download Traffic Run APK – latest version – for Android to control your car and get to the goal without hitting any other drivers – very challenging!
How good at driving are you? Download Traffic Run APK to find out by dodging crazy drivers and reaching the end goal. This is one of those simple and yet very addictive games that will push you to your wits end!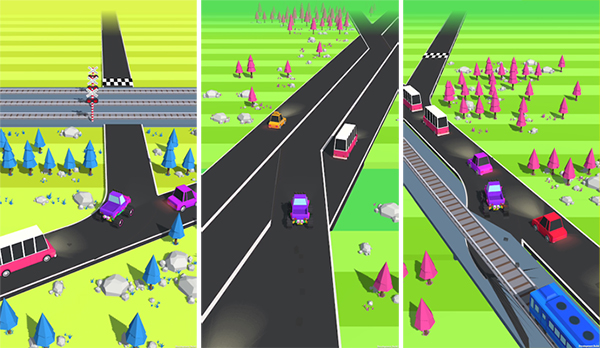 You'll start in an intersection and you'll need to control the car as it bounces back and forth and dodges the mental loonies who aren't about to stop for you. You'll have to stick between other cars and trucks and try not to hit them or have them drive into the back of you.
Timing is everything in this game and careful control of the accelerator will be necessary to avoid hitting anyone. It's a very tense game that will have you playing for hours on end.
If you can dodge traffic, you can dodge a ball!
Simple games are often the best games. They task you with one challenge and force you to do whatever it takes to meet that challenge. This is indeed the case with Traffic Run APK. Your only mission is to get the car to where it needs to go without hitting anyone else in traffic – but it's not as easy as it sounds. You'll need considerable practice before you're able to pull off the later levels with ease.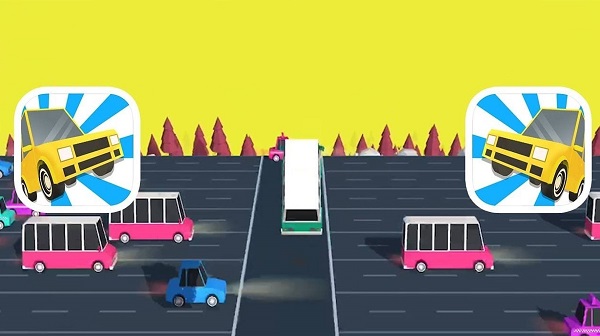 You'll have to time incoming trains and drive over railway crossings, speed up to leap over ramps and rivers, and then rejoin the motorway at the end of it all – it's a crazy game, that's for sure!
There are hundreds of levels to play through, all of which are unique. There are also quite a few ads, but by turning off your internet connection, you won't have to see so many of them.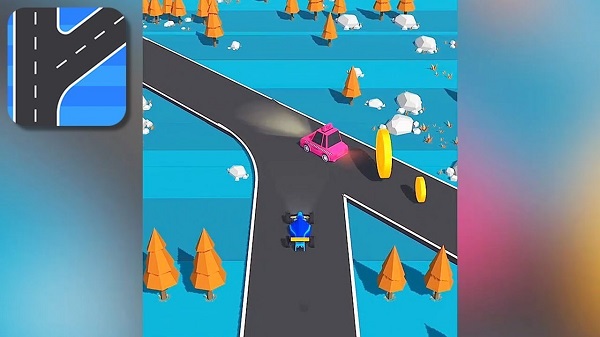 Collect gold coins and use them to buy new cars and upgrade them in the garage. Pimp out your ride and take it to the streets for some intense dodging action.
Tips for playing Traffic Run APK
As we've already mentioned, the game is challenging. If you want to play to the best of your ability, then read through our top tips to unlock your potential and dominate in the game. It'll be much more fun if you're good at playing it – so pay attention.
Beware the brakes: Your brakes are very The car will basically stop as soon as you take your finger off the screen, so make sure that you're perfecting a kind of 'tapping technique' whereby you're carefully applying acceleration and braking to keep a steady speed.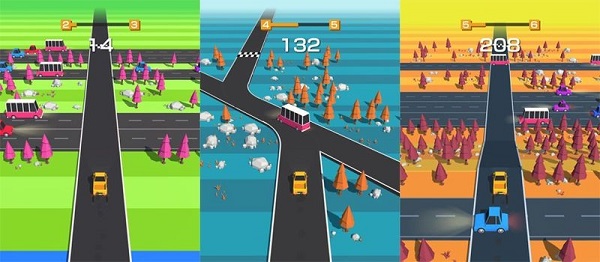 Near Miss points: A 'Near Miss' is given when you come really close to hitting another car, but just manage not to. You'll get some extra points for doing this, so if you feel like you're a pro at the game already, then try this move out to earn more points. Just be careful – it's called a near miss for a reason…
Watch ads to revive: Occasionally, you'll knock out practically the entire mission, only to be hit by some Sunday driver and lose all your progress. The game offers you the chance to revive by watching a quick ad. It's worth doing this, to save you from throwing your phone at a wall – it's also just enough time to cool off your road rage.
Traffic Run APK
If you just can't wait to buy all those awesome cars and upgrade the hell out of them, then download Traffic Run APK Unlock all cars, No ads to play the game with unlimited resources to spend on cars and customizations in the garage.