Supremacy 1914 APK 0.173
Download Supremacy 1914 APK to lead your nation into World War I. You will require strategy, wits, and negotiation skills to advance the gameplay.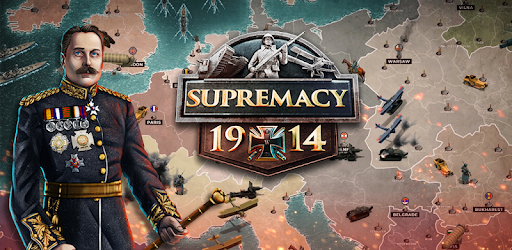 Critical Analysis of Supremacy 1914 APK
Supremacy 1914 is a strategy game offered by Bytro Labs. It has realistic graphics that gives an authentic feel to World War. You will be in charge of a country of your choice.
As the leader, you must ensure that all systems run well regardless of the warring. You must train your troops to stand up to every attack. Additionally, you must invest in other sectors such as healthcare, trade, and diplomatic relations.
Most importantly, you must gather treasures and expand your territories. Send your troops to missions and lead them to conquer new lands. You intend to be the superpower of the world!
If that sounds like your ideal game, you should download Supremacy 1914 APK for Android. This pocket version of the game is lightweight (39M) and works well with Android 6.0+ devices.
An Exhilarating Gameplay
The hallmark of the game is its immersive gameplay. First, you will be required to select your country. You can choose Russia, France, the United Kingdom, China, Japan, and Germany/Prussia, among others.
Afterward, you will be required to build your country. You can develop a housing system, power system, and urban transport network. This way, you can train troops and grow the economy of your country simultaneously.
When it is time to go to war, you can send your troops to missions. In addition, you can invest in research and develop technologies that will help you win the war.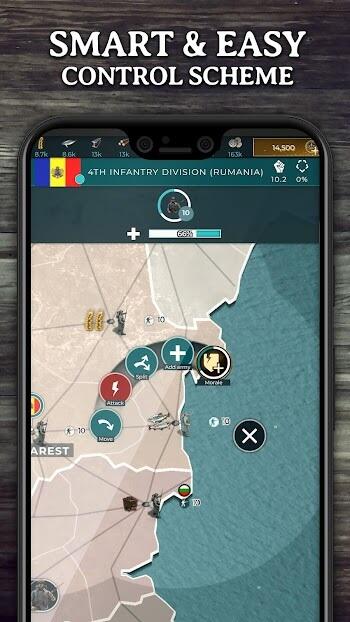 You will be experiencing a real-time battle on your screen. You must carefully plan each move before taking action.
Your troops should avoid obstacles while moving from one territory to another. If not, they risk being captured by other Nations or armies. You must scout for territories, build your army, and collect treasures.
In case you are blocked by other players or Nations, it is time to strategize. You should form alliances with other countries and trade resources. Eventually, you will grow stronger as a nation.
Become the World's Superpower!
As you play, you will unlock different maps. This way, you can advance to new territories and become the superpower of the world. You should also develop your technology to stay one step ahead of other players.
You should use spies to steal precious resources from other Nations. They are informants who spy on players to gather information about their resources and army. You can also take your opponent's territories by storm.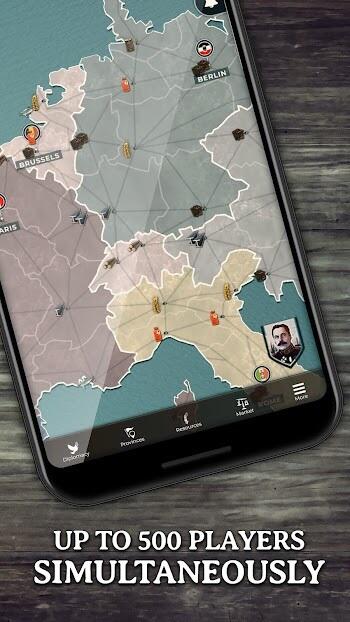 The conquests, campaigns, and battles in Supremacy 1914 offer a unique combination of war strategies. You can win territories, grow your army, and advance to new countries.
Invest in Your People
As you lead your country, you should invest in vital sectors. You can improve the economy by investing in trade and research. You should also build infrastructures to empower your people.
You will gain great satisfaction when your country thrives under your leadership. As the leader, you are responsible for supplying food, water, power sources, and shelter for your people. Most importantly, you must take care of your army to stand tall against foes.
Realistic Graphics and Sound Effects
This game offers an authentic WWI feel with high-quality graphics. All the characters have different personalities and traits. They are well developed to give an actual feel of being in a war zone.
The sound effects are also brilliant, which makes the game experience more realistic. You can hear various sounds while hunting for treasure or lands on the map. This way, you can easily determine the location of your enemy.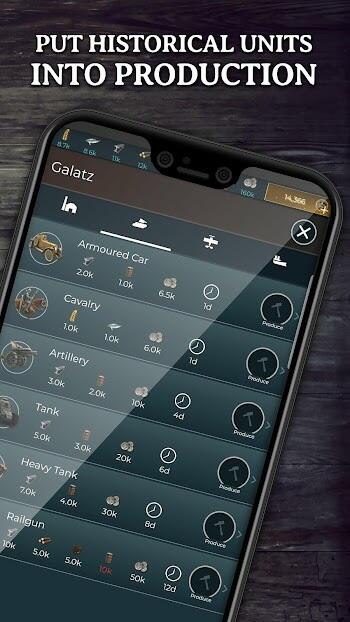 Supremacy 1914 is an addicting game that you will enjoy playing. It offers a unique combination of war strategies and political elements with simple mechanics and vibrant graphics. This makes it easy to play and enjoy for both veterans and beginners alike!
Unique Features of Supremacy 1914 Game
Real-Time Multiplayer. You can fight with or against other players in this game. You can choose to become an ally or foe of other nations. In total, you can have more than 500 real opponents on one map!
Multiple Maps. You will unlock different maps as you advance in the game. This way, you can grow your nation to new territories and become a superpower in the world!
Strategize with Friends. You can form alliances with other countries to protect each other. If needed, you may also trade resources for mutual benefits.
Realistic Game Physics. The characters and objects in the game have the same appearance as their real-world counterparts. This way, you can strategize your moves before taking action. Additionally, all the distances and unit movements are near-real.
Accurate History Representation of WW1. This game takes you back to World War. It has historically accurate vehicles and troops.
Frequent Updates. The developers of the game are constantly working to improve it. You can look forward to new maps, events, and characters.
In-App Purchases. The in-app purchases have been designed so that players can enjoy premium features without spending too much money. They are in the range of $2.49 - $224.99 per item.
Supremacy 1914 APK
If you want to advance the gameplay without much hassle, you should download Supremacy 1914 APK version. The modded version has the following exceptional features: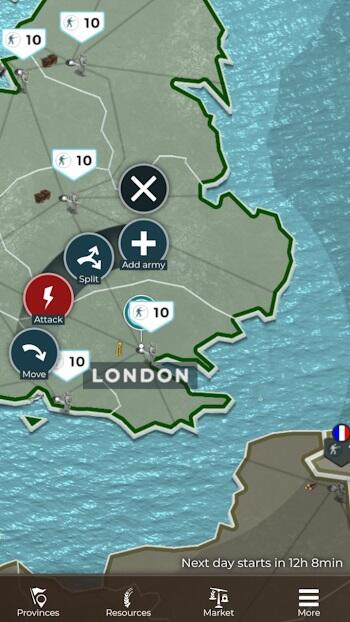 Supremacy 1914 APK. You don't need to spend real money on in-app purchases. This way, you can enjoy all the features and advance your gameplay fast.
Supremacy 1914. All the levels are unlocked to give you a smooth experience. Furthermore, all the units and weapons appear at your disposal to empower your gameplay.
No Ads. The Supremacy 1914 APK download also eliminates all advertisements. You can enjoy playing the game without getting disturbed by ads.
All Bugs Fixed. The Supremacy 1914 offline APK download makes the game more stable. All the bugs and errors are fixed to give you a better gameplay experience.
Conclusion
Supremacy 1914 APK has been tested and found to be extremely powerful. It offers fun-filled gaming with an authentic WW1 backdrop. The modded version has several exclusive features for advanced gameplay.