Stickman Legends APK 4.1.8
Do you enjoy arcade fighting games? You'll love Stickman Legends APK ! Go through plenty of levels and fight many monsters and enemies using various skills now!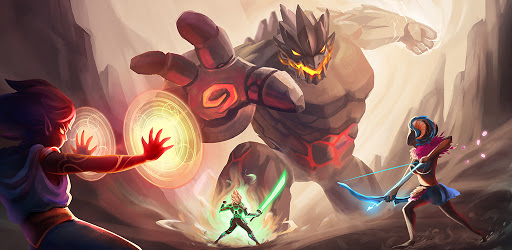 Shadow-style fighting games have become popular during the span of a few years. Now, there are many action shadow games that you can enjoy these days. If you want a non-stop action game, you can find many available games today. But Stickman Legends is a different one in that it's a combination of RPG, arcade platformer and PVP. More than that, you'll enjoy collecting different shadow fighters with unique skills.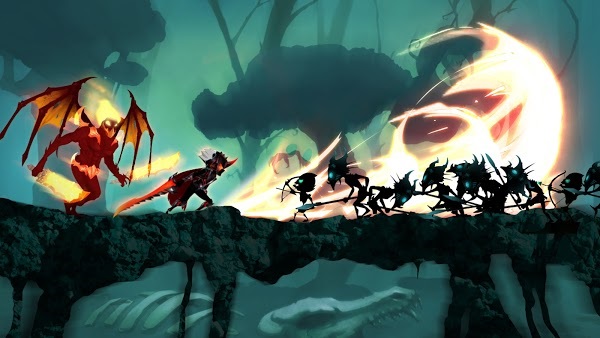 Published by ZITGA, this action game contains all of the action you can hope to play in one game. It features stickmen and shadows with incredible locations as well as enemies. Each character has unique skills that you can master and use in various combats. There's the Lion-Hearted Swordsman, Elite Archer Hunter, Shadow Hunter, Legendary Shadow Warrior and many others. There are also tons of items and skills you can use to fight today!
Stickman Shadow Fights
It's common knowledge today that you shouldn't underestimate stickmen. They can be deadly and they are excellent fighters in numerous games today. If you're a fan of stickman games, you'll know how extremely enjoyable it is to perform parkour and awesome attack moves. Because of this, numerous games today take the form of stickmen and they make a unique game based off of it. Because of this, there are plenty of shadows and stickman games that are ready to be played today.
One of the most fun ones today is called Stickman Legends and it's one of the most badass games out there. Simply put, you'll be playing with different stickmen characters with unique capabilities and skills. These include The Powerful Mage, Elite Archer Hunter, Shadow Hunter, Mighty Dungeon Guardian, Lion-Hearted Swordsman and the Legendary Shadow Warrior. As you can tell from their names alone, they have different primary weapons and skills that they use. Because of this, you can enjoy collecting all of them as you go through numerous ordeals.
Moreover, you'll need to go through plenty of levels and stages in these games. Each one is going to be increasingly difficult than the previous one so you will meet different opponents. Here, you'll face monsters of the shadows that have different skills and weapons that they wield. But you don't have to worry as you can also equip various items and powerful skills in the game. Purchase and upgrade various skills and items now so you can increase your stats.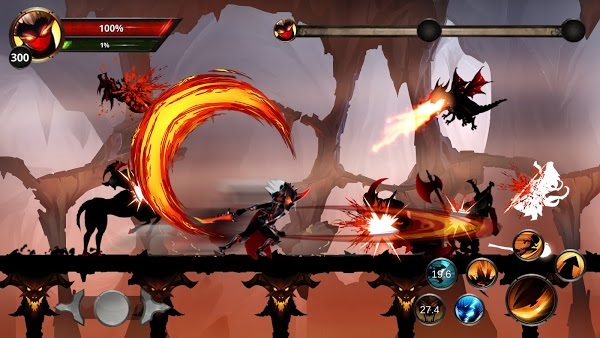 Moreover, you can challenge other people in the PVP arena today! See how you would fare against real people or against friends with your current skills. You can also go for other game modes such as the Time Attack, Trick Game, Infinity Tower and Classic. Enjoy a non-stop action game today!
Stickman Legends Highlights
Nothing can prepare you for action quite like dedication and practice. In Stickman Legends, you'll rise to the occasion to defeat countless monsters!
Stickman Gaming – Stickman is a popular genre today that's utilized by many mobile games. There are RPG ones, puzzles, tower defense and many more. Because of their popularity, they're a huge hit for many players worldwide today. But if you combine platformers with stickman, you'll get a unique one called Stickman Legends. This game is a combination of platformers, RPG and PVP as well.
In this exciting action game, you will go through different levels with shadow enemies that you'll need to defeat. Clear various stages today so you can level up and unlock more powerful items and skills. You can also collect different characters that have unique skills and weapons that they use. There's an archer, a swordsman, a mage, a warrior and many more. Each character has its own skills and has their own advantages and disadvantages.
Collect Powerful Characters – In every RPG game, there are a lot of unique and powerful characters that we can collect. In Stickman Legends, you can collect many characters in different classes today. These includes the Mage, Shadow Hunter, Archer Hunter, Dungeon Guardian, Shadow Warrior and the Swordsman. Each of these characters have their own unique weapons that they wield as well as their own skills. There's basic attacks and special attacks as well as special skills that you can unlock and use!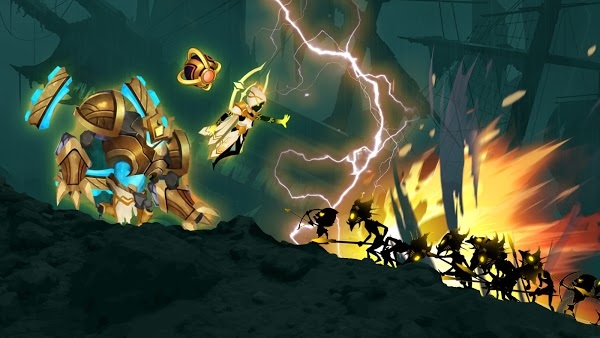 What you need to know is that each character is unique and has their own adventure. This means you can complete a stage with another but still need to complete it with the other ones.
Unlock Items and Skills – You can also unlock many powerful items and weapons in the game! From the weapons to the armors, there are many powerful ones you can buy today and upgrade. You can also unlock powerful skills the more you level up. Of course, you can do this the more you finish the stages and the more money you get.
Enjoy various levels and stages – In Stickman Legends, you can enjoy various levels and stages. Each one becomes increasingly difficult than the ones before it so you need to upgrade as well. Face tough ones today with special skills as well as bosses! You must become the ultimate fighter in order to face plenty of them. There are also plenty of difficulties from easy to insane!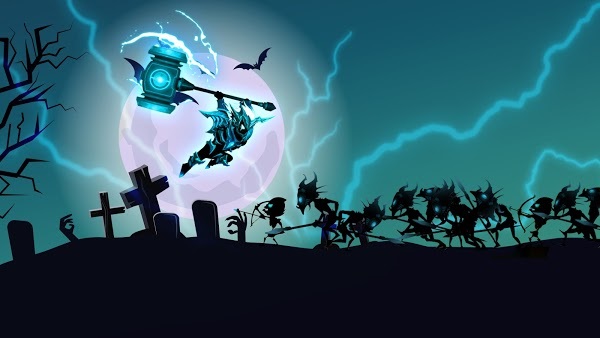 Plenty of game modes – There are also many game modes for you to enjoy today such as the Infinity Tower, Classic, Time Attack and Trick Game. There's also the PVP match where you can fight against real players online or LAN. Enjoy a variety of game modes today!
Beautiful locations and graphics – There are various locations available in the game. Each of them was designed beautifully for you to enjoy. Go through different stages today and face many tough opponents in different locations. The animations of the game as well as the effects are out of this world!
Stickman Legends APK
Fight against hordes of endless monsters. Unlock and upgrade your skills as you collect different shadow fighters.