Spin Arena APK 1.1.0.96
Let it rip with your favorite Spinning Top game, reimagined for your mobile device. Download Spin Arena APK Latest Version for Android now!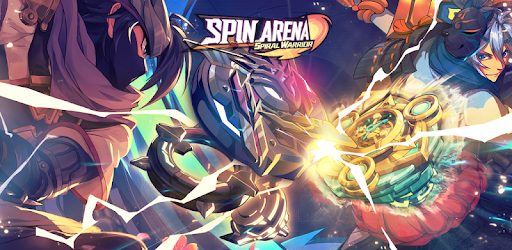 Spin Arena is inspired by everyone favorite childhood spinning top toy – Beyblades! Except now, you're experience a whole new take on the toy, on your mobile device.
So, prepare for the ultimate blade battle on Android and reach the top of the leaderboards and become a world champion!
Tons of Great Features
Not only does the game cater to people with a love of Beyblades, but the actual game is full of great features. Even if you're unfamiliar with the series, you can still pick up your phone and enjoy this the game. That is the charm of playing Spin Arena.
Battle Your Beyblades - First, the main selling-point of the game, it's inspiration. When you were a child, back in recess, when someone pulled out their Beyblade, you knew what was happening. Relive that experience of complete epic-ness and action! However, now it's fully-reimagined to your Android. Play anywhere with friends, regardless of location!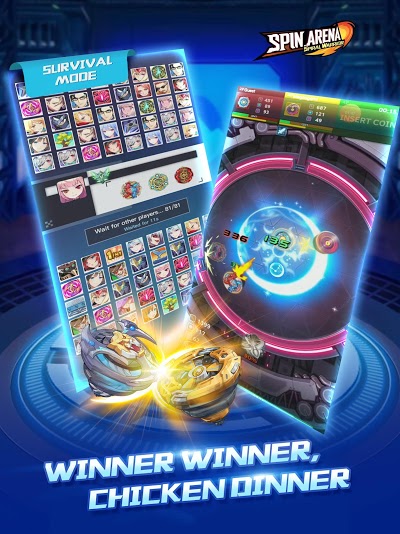 Utilize different part combinations - Every Blade has three major parts – The Battle Cap on top, the Weight Ring in the middle, and last, the Driver on bottom. There are 100 different versions of these parts to mix and match onto your custom Beyblade. With all of the different options available, create a blade that is unique to you and devise your own special strategy.
Fun Survival Mode with 81 other players - The Survival Mode allows for a fast-paced, 81 player competition. This tournament will have each player pitted in 1-on-1-on-1, 3 man battles. For more options and strategy, you can switch your blade in-between matches to get the most out of every battle. Do you think you can survive the royale to decide the best and make it to the top?
Swift Controls for More Seamless Action - The controls are easy and simple to get into. Simple taps and swipes make the game accessible to all ages. Not only this, but it adds to the quick-paced nature of the game. Every battle seems to fill you with energy and anxiety as you carefully place your blades and watch them spin at hyper-speeds.
If you make the wrong move, it could spell defeat. So, take the time to learn the controls to perfection. That's the only way you can reach the top of the leaderboards.
All of this couple with online capabilities makes Spin Arena a great game to play with your friends. Regardless of location, as long as you have an internet connection, you can enjoy battling blades with your buddies.
In the end, Spin Arena is full of action and grit for loves of the Beyblade series. Work your way through leaderboards and championships. Strategically plan a fighting style with different part combinations and create your own personalized blade!
Graphics
The blades look as amazing as can be with the ultimate mix of 2D and 3D graphics. The game looks stunning and the pace of the battles makes everything looks even better.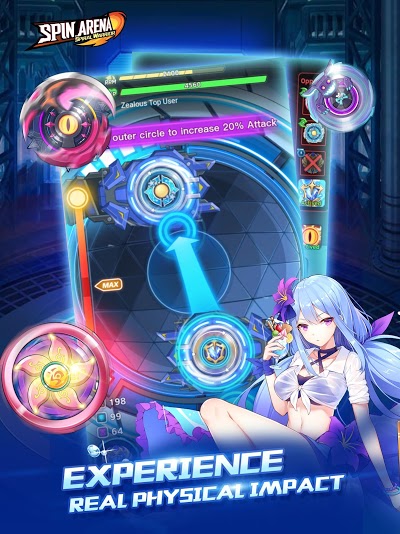 As far as music goes, the heart-racing tracks are enough to get the blood boiling at all times. Both music and graphics combined will give you one of the best Beyblade-like gaming experience for android.
Download Also Get the Spin Arena APK Free for Android