Hero Wars APK 1.180.000
Download Hero Wars APK - latest version - for one of the most epic fantasy RPG games on mobile. Build a team of heroes and battle dark forces to become a legend.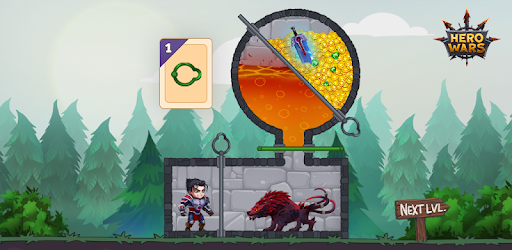 Hero Wars is quickly becoming one of the most popular action games on mobile thanks to its incredible lineup of characters, exciting gameplay, and fun graphics. The game was developed by NEXTERS GLOBAL LTD – the same developers that released the popular games Throne Rush and Island Experiment.
With Hero Wars, the developers have truly outdone themselves – and there are now millions of players around the world to attest to this fact. The game pits you and your team of heroes against hundreds of different classes of enemy, including some vicious bosses that won't go down without a helluva fight.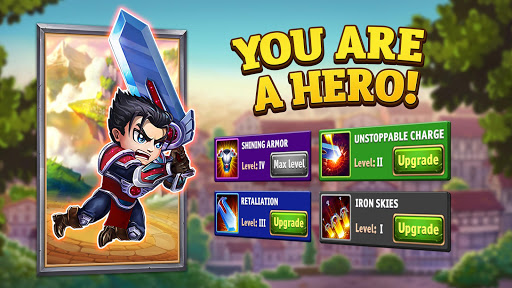 If you're a fan of action, teamwork, and leveling up your heroes to make them legends, then Hero Wars is the game for you.
Fight the forces of darkness
The basic premise of Hero Wars is to train a variety of heroes and then level them up through combat with enemy forces. You're involved in a major war in the land of Evil Lands of Dominion. You must clear out the forces of darkness to gain the ultimate power and dominate these lands.
You can use a variety of heroes and then control them in combat. Level up each of them and watch as they become increasingly badass and able to deal out massive amounts of damage. Each hero has their own unique skill, so matching certain heroes to give yourself a more balanced team will be an important part of your strategy.
You can take your heroes into thousands of multiplayer PvP battles, or you can embark on campaigns across the evil lands of dominion and destroy your enemies. There are also massive Guide Wars in which you can prove your skills. This allows you to have a variety of settings in which to do battle and will certainly test your abilities as you progress.
Ultimate boss fights
Boss fights are something that have slowly disappeared in many major games. But that is not the case with Hero Wars. There are loads of epic bosses, arch-demons, and other dark monsters to slay throughout the game. You'll really enjoy combining your skills and those of your heroes in order to take them out.
The game is a real classic-style fantasy RPG with all the juicy details. It doesn't replace those epic fights with a simple cut scene. You'll get to experience all the intense adrenaline of fighting something that is way more powerful than you. But, ultimately, you will prevail and become a legend.
Download Hero Wars APK Free for Android
Join the millions of other players who are fighting it out in this major war and become a legend among them all. Hero Wars is one of the fastest growing games on the market right now. Don't miss out – good luck!