Sonic Dash APK 6.6.0
Download Sonic Dash APK – latest version – for Android now to get a classic Sonic the Hedgehog game with stunning 3D graphics and addicting gameplay.
| | |
| --- | --- |
| Name | Sonic Dash |
| Updated | |
| Compatible with | Android 4.1+ |
| Last version | 6.6.0 |
| Size | 182.17 Mb |
| Category | Arcade |
| Developer | SEGA |
| Price | Free |
| Google Play Link | com.sega.sonicdash |
Run, jump, and dash your way to the finish line. Download Sonic Dash APK for Android to take Sonic the Hedgehog out for a crazy adventure where you can utilize his awesome speed to run through all manner of obstacles.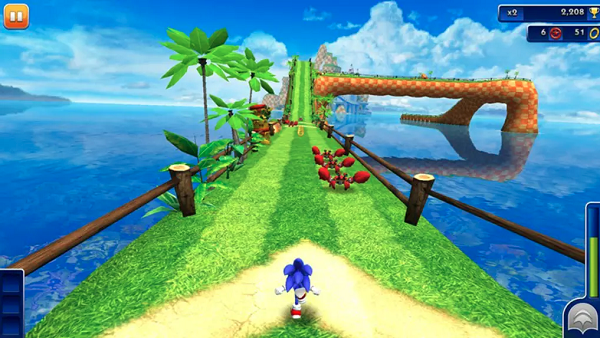 This stunning game looks just like the original, but it has even more awesome features and modes to play in. Your mission is to run as fast as you can and collect all the coins you can and then take down your opponents with Sonic's devastating homing attack – or with his awesome speedy dash move.
Classic Sonic – remade with a punch
Beat the course and take the prize in Sonic Dash APK. This endless runner game has all the action-packed fun and stunning visuals you'll need to keep yourself entertained. That isn't enough? Then join in some of the awesome boss fights and take the fight to your enemies with cunning haste.
There are multiple characters to play as, including Sonic himself and his buddies Tails, Shadow and Knuckles. Fight against the devious Dr. Eggman and deadly Zazz! Fight until you win and don't forget to collect all the coins!
You can also win and purchase tons of super-cool power ups, which make you go faster, give you a shield, or allow you to cause absolute chaos when running. Arm your character to the teeth and prepare to take on some stunning courses as you run to the end.
Once you get the hang of the game, you'll be able to win prizes in Daily Challenges and more. So get ready to download and play one of the most popular endless runner games on mobile right now!
Tips for playing Sonic Dash APK
Whether you've played Sonic games before or if this is the first time you're indulging, you'll want to pay attention to a few tips and tricks to help you play to the best of your ability.
Kill enemies: This should be obvious – but the more enemies you kill, the faster the meter will fill. When the meter fills, Sonic will become incredibly fast and will be invincible for a short period of time. The best way to fill up the bar is to run over enemies and perform super-cool combos.
Save your rings: You can lose your rings, so whenever you see the little ring icon appear in the top of the screen, be sure to press it to save your rings for later. It's better to spend them on upgrades and other such things that to simply lose them all!
Spend rings on upgrades: You could spend all of your rings on boosts – which are handy and make Sonic kick ass – but it's actually better to spend them on permanent upgrades. It isn't easy to stack up loads of rings in Sonic Dash APK, so it makes more sense to spend the ones that you have on permanent upgrades than some fleeting boost that only lasts a few seconds.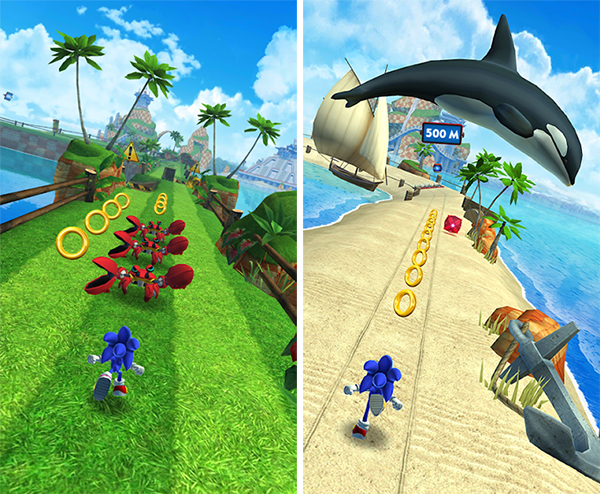 Stay cool when fighting the boss: The bosses in the original Sonic titles were notoriously difficult. Thankfully, they're a little easier to navigate in Sonic Dash APK. Simply focus on where the boss is aiming and don't get hit. You'll also want to avoid bumping into objects, of course.
Sonic Dash APK – All characters unlocked
Ready to take Sonic for a Dash? Download Sonic Dash APK unlock all characters to get the game with everyone unlocked. You can also download the Sonic Dash APK to play the game with all the money you need for upgrades and boosts. Enjoy!