Snake Rivals APK 0.55.2
Download Snake Rivals APK – latest version – Free for Android if you want to play the modern snake game and beat everyone in the world. Can you do it?
If you're born in the 90s, chances are that you've played the famous snake game for Nokia phones back then. They were fun and the instant entertainment we all got while mobile gaming wasn't even developed as it is today. Now, you can relive those glory days on a much grander world filled with colorful apples and other snakes.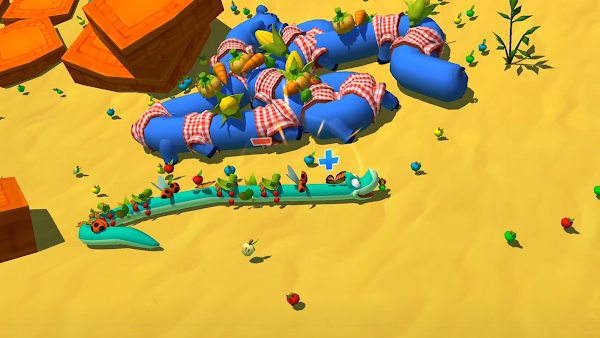 Snake Rivals is a PvP game about snakes that has over 5 million downloads in the Google Play Store! This exciting and fast-paced game has taken over the hearts of many longing to play the nostalgic game of their childhoods. But now, their favorite game has evolved into a much colorful, bigger and entertaining game than ever. Read on if you're curious about this game!
What is Snake Rivals?
For those who grew up playing Snake in their childhood, this game will hit you with all the nostalgic scenes. But for those who don't know what the craze is all about, Snake Rivals is a PvP game where you play as a Snake. In here, the goal is to grow as big as you can by eating apples and avoiding enemies. You fight other enemy snakes by letting them slam into your body or getting power-ups.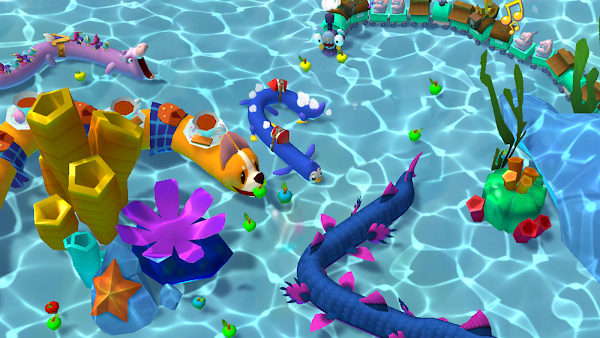 Snake Rivals is a game that has taken over many people. It has a simple gameplay that will hook you until you become a master of it. In this game, you just navigate by swiping your screen. The design is in 3D so it's a lot different from what you're used to playing back then. Think of Snake Rivals as the modern, extended, and bigger version of the snake game back then. Aside from that, you can collect lots of different snakes in here and you can also customize their color and style. Then, you can also go after the top leaderboards to show who is the best snake player there is!
Overall, the gameplay is as smooth as a snake and the fun never ends in Snake Rivals. There are tons more features waiting for you in this game so you should read down below for more details!
Features of Snake Rivals
There's no end to the excitement you can get while playing Snake Rivals! There are tons of features and fun in this game. Here are they:
Collect snakes – In Snake Rivals, you can collect many different types of snakes! Of course, at the beginning you can only play the normal snake. But as you progress, you can unlock different types of snakes with funny heads such as the dog snake, piranha snake, eagle snake, horse snake, Minecraft snake and many more! This makes the game so much more interesting especially if you run into them in multiplayer mode.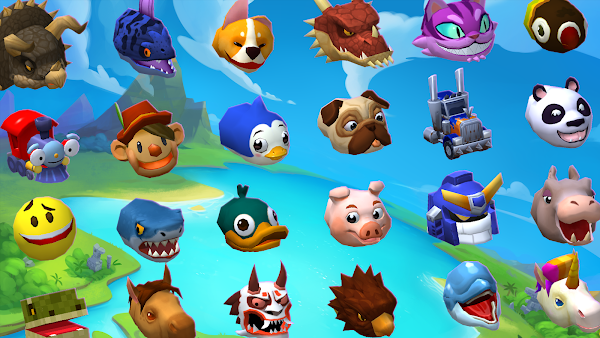 Multiplayer – Speaking of multiplayer, the original snake game wasn't capable of this. But in Snake Rivals, you can test your snake maneuvering skills against the very best in the world! Play in a map and see who comes out on top. Be on the defensive and raise your guard up or be aggressive at the start – it's your choice! Or you can also play against your friends or family if you wish.
Game modes – In Snake Rivals, there are 3 game modes for you to play. First is the Classic M ode where the longest snake wins the game! Then, in the Gold Rush, the concept of time limit applies. For instance, you can be tasked to kill as many opponents as you can in a given time limit and the one with the most wins the game. Lastly, in the Battle Royale mode, you only have 1 life. So, if you die, that means its instantly game over. And the last snake standing wins!
Customize your snake – In this game, you can fully customize the color and look of your snake. You can also change the egg where they will respawn from a variety of choices. Then, there are also emotes that you can buy to express your emotions to your opponents.
Easy controls – The controls in Snake Rivals is probably one of the easiest around. It just needs you to swipe in the screen to move! The movement is omni-directional so you don't need to worry about anything. As for the power-ups, you can tap them from the right-hand side of the screen whenever available.
Cool 3D Graphics – The graphics of Snake Rivals is what sets it apart from the rest. It features full 3D gameplay that allows you to fully immerse yourself into it. Plus, the design of the snakes makes it fun and incredibly easy to play with.
Snake Rivals APK
Snake Rivals is a fun and easy to play PvP game for snake lovers! But in order to unlock the other game modes and customizations, you need to have money! Don't worry, you don't need to spend a single dime when you download the no ads !