Smashers.io Fun io games APK 4.4
Do you want to experience a new battle royale type of game? Download and play Smashers.io now and smash everyone you see to grow and win if you're the last!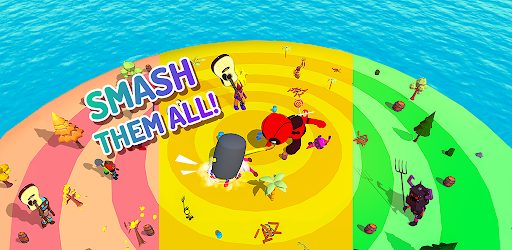 The last years have been a blast for the gaming community as many popular games have been released. Battle royale has been a hot genre and Among Us is a popular game now. But what if you combine all the popular games into an entirely new one? You get Smashers.io – a smashing game where everyone smashes each other until only one remains. This game allows you to grow by smashing others!
Created by Casual Azur Games, this multiplayer game takes battle royale on a whole new stage. Play in a stage where you will have a stick you can use to smash enemies. The more you smash enemies, the larger you grow until only the last survivor wins. This is a fun and addictive game that tests your evading and smashing skills. Can you stand till the end?
Smash Everyone
Do you want to play a battle royale game today without playing the most popular ones? If you're tired of Fortnite, PUBG and similar games, then it's time to try out Smashers.io now! This new game 10 million installs and it has become a smashing hit. What's different this time around is that you will eliminate enemies by smashing them using huge hammers. As you eliminate others, you grow larger until you're the only one left so you can win.
Here, you are able to unlock incredible skins such as Pikachu, Deadpool, Captain America, Iron Man, Wolverine, and many more. This game imitates a lot of pop culture icons and games that are popular right now. But instead of shooting, you will smash opponents using a hammer. There are plenty of different hammers you can use but the most important thing is your skill. Can you dodge and hit the opponents and last till the end?
This game is the latest type of battle royale where a lot of players play in a match until only one remains. Enjoy the smooth animations and graphics and the costumes!
Smashers.io Features
Want to play a unique battle royale game today? Have fun with Smashers.io now and smash a lot of players. Can you survive till the end without getting smashed like a squash?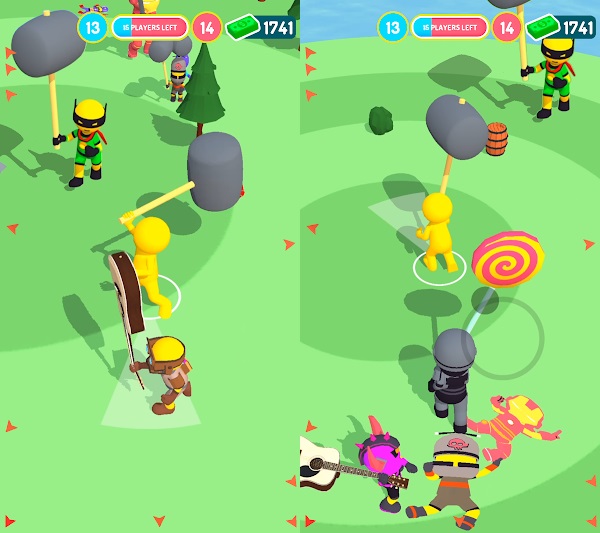 Fun battle royale – Battle royale has become a popular genre over the past years. With the existence of games such as PUBG, Call of Duty and PUBG, the popularity surged through the roofs. But at the same time, a lot of players are tired of the same gameplay nowadays. Because of that, a lot of developers are trying new ways to inject this same genre but with different mechanics entirely. And today, they came up with Smashers.io which is a unique blend of a lot of games.
Think of this game as a fighting battle royale game with a lot of inspiration from pop culture icons. The inspiration is obvious here as you'll all try to outfight each other by using hammers. Only one player shall win the match! But aside from that, there are fun skins and hammers to try which makes the game super fun.
Unlock epic skins – If you're into superheroes and other popular games, you'll surely love Smashers.io. This game incorporates skins that were inspired by popular superheroes, games, and characters. There are skins that resemble icons such as Superman, Iron Man, Goku, Pikachu, and many more. These fun skins can be equipped by buying them with money! Try different outfits and have fun smashing other people in the game.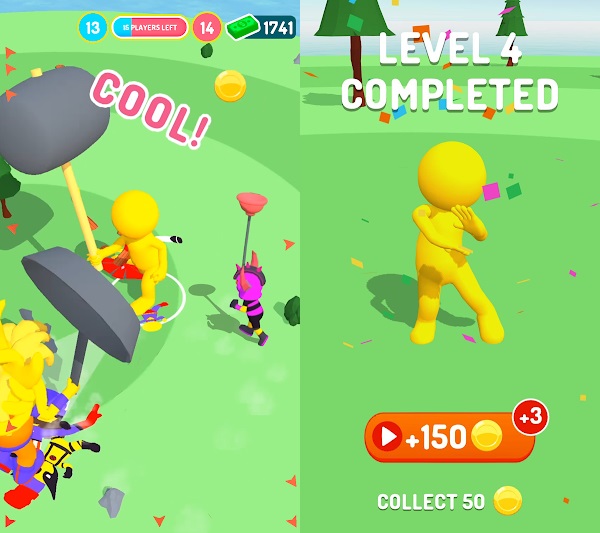 Get unique hammers – Aside from unique skins, the game also features fun hammers. There's a regular hammer, a huge lollipop, a pan, a fork, a baseball bat, a guitar, a plunger, a shovel, and many more. Get unique smashing effects when you use different types of weapons in the game. Most importantly, mix and match different types of weapons and outfits to get the funniest outfit. This game encourages creativity to the max!
Intriguing graphics – The graphics of Smashers.io are similar to what 3D games look like these days. That said, it's still well-made and it's good enough the be played repeatedly. Aside form that, you'll never get tired with the simplicity and the sound design of the game. Not to mention the interesting skins and hammers that you can equip!
Offline gaming – This game is an online one since you'll be playing with at least 17 players every match. But the game can also be played offline if you don't have Wi-Fi!
Download Smashers.io APK
Are you looking for the next best battle royale game? Play Smashers.io and you won't be disappointed.