Mob Control APK 2.60.1
Download Mob Control APK latest version to multiply your players and outsmart your competitors. It has simple stickman characters & color-themed graphics.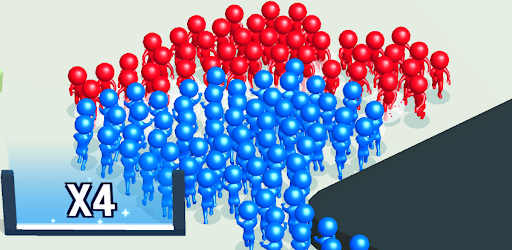 About Mob Control APK
Mob Control is an arcade game offered by VOODOO. It challenges you to control a team of stickman characters, defeat opposing teams, and earn treasures.
The game is quite relaxing, and very little stress is involved. Its brightly colored characters are set against a white background. The overall design is pleasing to the eye, and the controls are fairly simple.
Ensure you collect special cards to upgrade your army, making them more powerful. You can also buy different items from the game's store ($0.99 - $39.99 per item) to help you win more matches.
Overall, you can expect a relaxing and fun gaming experience from Mob Control. It is approximately 103MB, and you need an Android 5.0 version or higher to play it.
Gather a Big Mob!
At the beginning of this game, you will only have a few characters under your command. However, you will quickly earn more as you progress. To achieve this, ensure you consistently overpower your opponents and undertake different challenges.
This will help you earn multiplier factors that will result in an increase in your mob. For example, the x4 multiplier results in you having four times as many characters as you started with!
With a big enough mob, you will be unstoppable. Take over different areas of the map and become the ultimate champion!
High-Performance Cannon
Unlike many arcade games, this game introduces a cannon as one of your main weapons. To use it, simply point the cannon in the direction of your enemies and hold down the fire button.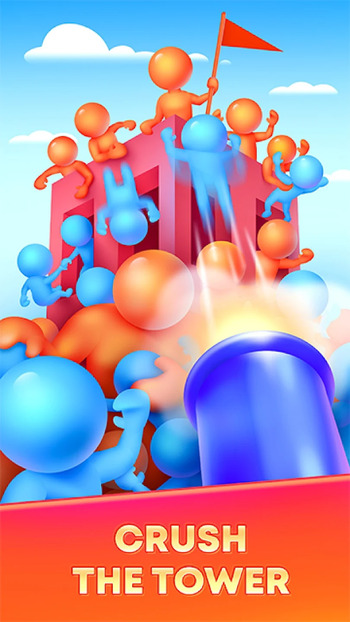 The cannon will automatically target & and spawn the blue characters into the battlefield. This will increase your army's size, increasing your attack abilities.
This makes for a much more action-packed experience and provides an additional layer of strategy. Use the cannon wisely, as it is the quickest way to victory.
Gate/Portal Controlled Gameplay
This game features special gates & portals that can be used to your advantage. By opening these, you can summon extra stickman characters to your team.
The stickmen formed after passing the gate transform into special bullets. They will crush any opponents in their path while also providing a speed boost to your team.
This mechanic makes for some very intense moments and can quickly turn the tide of battle. Use the portals wisely, and be sure to close them after summoning your army!
Always remember that this is a game of numbers. You must have more characters than your opponents to win. As such, you must utilize every opportunity to build a bigger team.
Color-Coded Teams
This game features two colors, blue and red. You will control the blue team, while your opponents will be on the red team.
This differentiation is critical since it helps you easily identify your targets. It also makes for a more pleasant visual experience, as the colors are well-contrasted against the plain white & sky-blue backgrounds.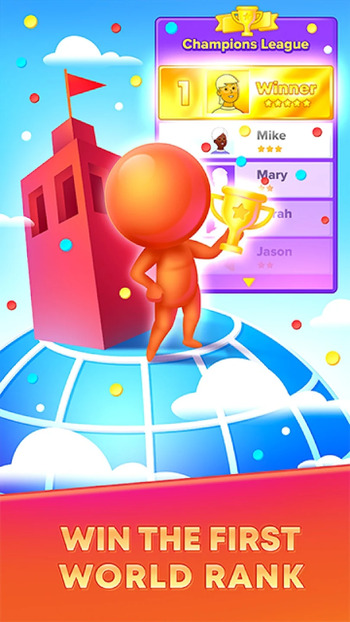 Always ensure you dominate the field. This is the only way to progress and earn more rewards. It guarantees more abilities, increasing your chance of annihilating your enemy.
Destroy the Enemy's Base
Your primary objective is to destroy the enemy's base. To do this, you must first eliminate all of their characters.
Once the field is clear, a giant red portal will open up. Send as many stickmen as possible through it to enter the enemy's base.
Your stickmen will then proceed to destroy everything in sight. The base will slowly crumble until it eventually explodes. This is the only way to win the game. Plan your attacks carefully and utilize every tool at your disposal to achieve victory!
Avoid Red Gates
As earlier indicated, red characters are your enemies, and they should be treated as such. It would be best if you avoided them at all costs since they can quickly overrun you.
If anything, you should push them back and close the red gates from which they came. This will prevent them from summoning reinforcements and give you a better chance at winning.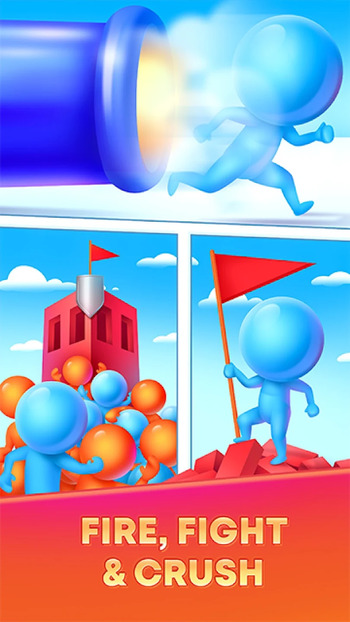 The blue portals will also open up randomly, so keep an eye out for them. These provide a great opportunity to increase your army's size.
Unique Features of Mob Control APK
Control the Mob with Ease. The controls in this game are child play. You can easily control the mob with just a few taps. Simple touches and swipes are all you need to give your troops specific commands.
Crush the Tower. This game features a unique tower-crushing mechanic. By destroying the enemy's base, you can quickly end the game. Ensure you have a strong enough army to take it down.
Win the First World Rank. This game features online leaderboards. You can compare your progress with that of other players from around the world. Ensure you're at the top to earn bragging rights!
Build and Unlock Dioramas. This game features a unique diorama-building mechanic. By completing certain objectives, you can unlock new dioramas. These provide a fun way to change up the game's visuals and give you something to show off to your friends.
Collect Unique Cards. You can collect cards with unique abilities, including champions, speed fire, and more. These will give your team an edge in battle. Collect as many as possible to create the ultimate army!
Mob Control APK Download
The Mob Control APK free download offers better gaming features, giving you more control over the mob. Here's what it offers: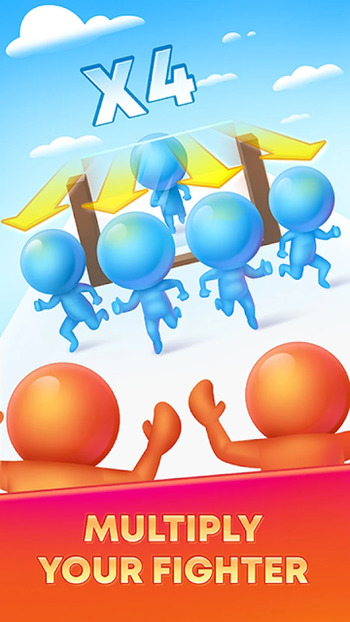 Mob Control APK Unlimited Money. You will get the resources to buy anything you want in the game. This will give increase your chance to overpower your adversaries.
No Ads. The Mob Control APK for Android comes without any ads. This will increase the responsiveness, guaranteeing a better gaming experience.
All Bugs Fixed. Playing this game will be smooth as all the bugs have been fixed. This will allow you to fully focus on your strategy and annihilate the enemy.
Conclusion
The Mob Control APK is a great arcade game that offers endless hours of fun. It's perfect for those who enjoy strategy games with a unique twist. By downloading the version, you'll get access to better gaming features. Play it today and enjoy the action/fun it has to offer!