SAS: Zombie Assault 4 APK 2.0.1
Download SAS Zombie Assault 4 APK – latest version – for Android to mow down hordes of vicious zombies and save humanity from the terrifying undead.
| | |
| --- | --- |
| Name | SAS: Zombie Assault 4 |
| Updated | |
| Compatible with | Android 2.3.3+ |
| Last version | 2.0.1 |
| Size | 115.37 Mb |
| Category | Action |
| Developer | ninja kiwi |
| Price | Free |
| Google Play Link | com.ninjakiwi.sasza4 |
Team up with three other players and destroy the undead hordes before they kill all of humanity. Download SAS Zombie Assault 4 APK now to get in on the action.
The game comes from Bloons TD 5 developers Ninja Kiwi and it's everything you'd expect and more from a game made by such a prestigious developer. Your mission is to destroy the zombies that have been infected by a vicious virus before they wipe out the last of humanity.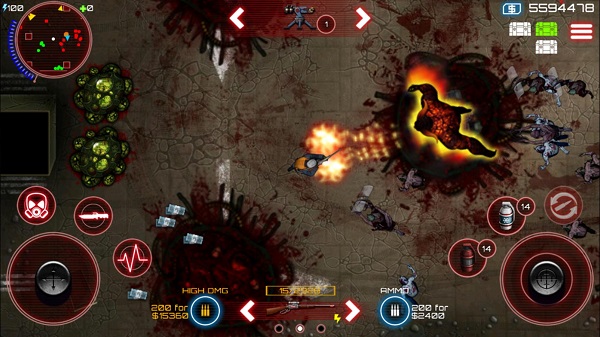 You're a specialized SAS soldier, kitted out with the best weapons and armor. Your team are as well-trained and well-equipped as you. Together you will prevail – or die.
RPG-style zombie shooting action
The game is a bird's eye view shooter and set over 7 different story driven maps. You'll be able to choose from one of three character classes and unlock upgrades to max them out as you progress through the combat.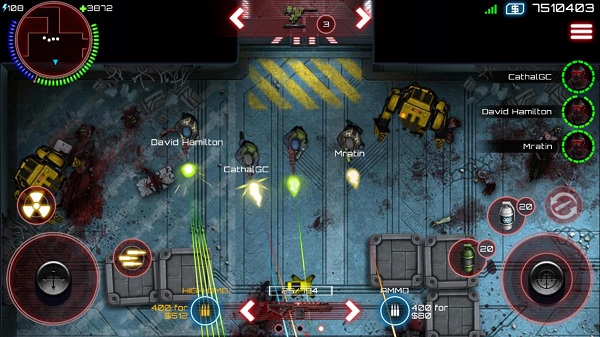 You can also choose from 90 different weapons – all of which can be customized to make them even more deadly. On top of that, there are 70 different types of body armor to allow you to absorb more damage and prepare you for epic boss fights.
Find loot crates to unlock new and awesome weapons and then use them to mow down the mindless hordes of zombies. There are also 17 different zombie types, each with their own behaviors and tactics. You'll have to familiarize yourself with them if you want to survive and not get jumped.
Once you've taken out the zombies for a set of levels, you'll have to face off with terrifying bosses who have powerful attacks and mutant abilities.
Four-player co-op
Team up online with three other players to make a four-man team capable to delivering massive carnage to your enemies. You can diversify your team's characters to have assault troops, heavy gunners, and medics. This will allow you to make the most of each team member's abilities and more effectively combat the zombie hordes.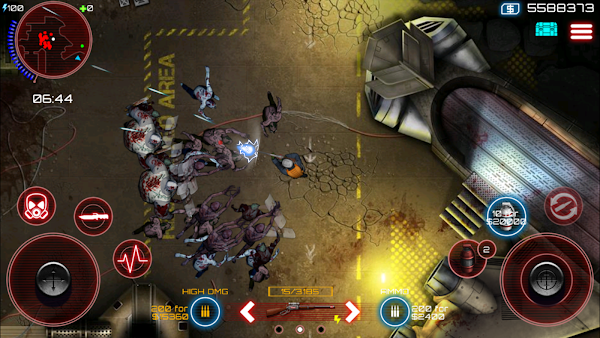 You can use auto turrets to help you destroy your enemies, as well as call in aerial bombardments and use the objects in the room to hold the undead while your wipe them out. You'll get endless hours of entertainment out of this awesome zombie shooting game.
Tips for playing SAS Zombie Assault 4 APK
When it comes to playing a game this fleshed out, you'll want some tips and tricks to make sure you're not being a pain in the backside for the rest of your team when you first play it.
Choose a melee skill
It's extremely important to have a good melee skill in the game. Zombies will routinely close in on your position and you'll need to fend them off by hand. Choose a good melee skill – or you will end up dying a lot.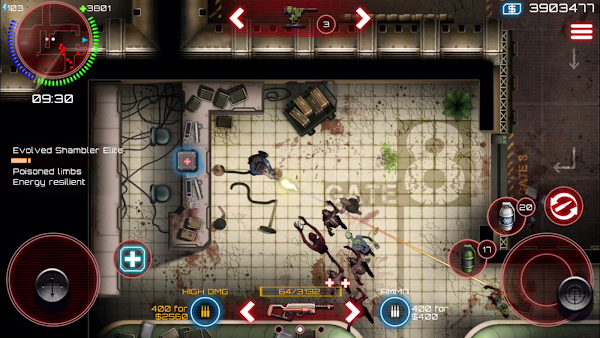 Choose the right upgrades
You want to make sure that you've got critical shot, fast reload, fast movement, and body armor expert as soon as possible. These are the basics, once you've got them you can focus on your own upgrading strategy.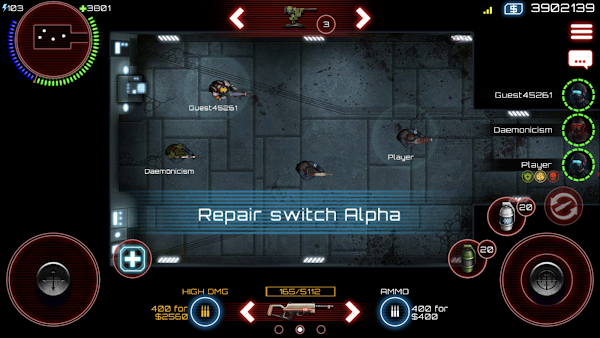 Trap zombies
You'll have some time to arrange your base before the hordes come. Try to lure the zombies into tight funnels and dead ends so that your team can shoot them to bits without risking their own necks so much.
SAS Zombie Assault 4 APK
Want to play the game with a tactical edge? Download SAS Zombie Assault 4 APK to be able to enjoy the best weapons and armor in the game without having to spend days playing the game to earn them. Enjoy!