Swamp Attack APK 4.1.4.291
Download Swamp Attack Apk Latest Version Free for Android now to protect your home from monsters. Select the best weapon.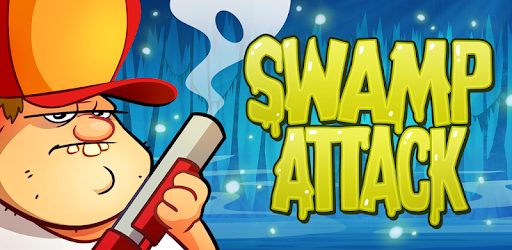 Do you enjoy playing action games? Then you'd enjoy playing Swamp Attack. This is a game offered by Outfit7 Limited, and it features Mild Violence. Swamp Attack has a content rating of 7+, implying that it's suitable for both adults and children.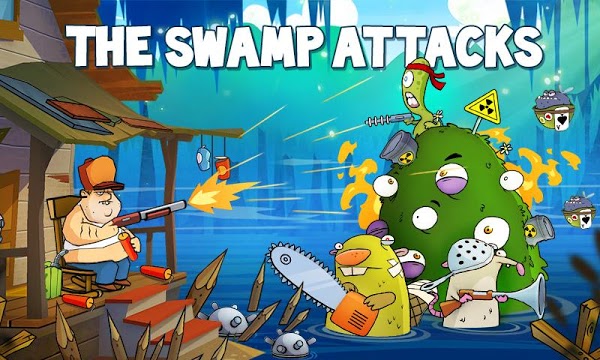 In this game, you'd fight different invading monsters. The aim is to defend your swamp from attack from these monsters. It is worth mentioning that the monsters you'd come across include crocodiles, zombies, aliens, and several others.
In order to defeat these monsters, you have to come up with a unique strategy. Beating these monsters is the main thing to achieve, and you can do this by shooting weapons. Another key thing to ensure is that you secure your swamp.
It is worth mentioning that these monsters will not show mercy; hence you must not show them mercy. This is a fun and challenging game, and you must beat them all.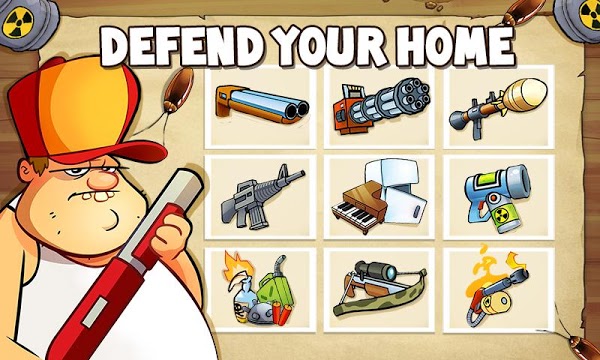 There are different weapons for you to use in attacking the monsters. This includes flamethrowers, blob-throwers, dynamite, Molotov cocktails, crossbows, and many more. Are you ready to shoot these monsters to oblivion?
Exciting things about the game
What's certain about Swamp Attack is that it is one of the best strategy games you'd play. In other to enjoy the gameplay, you'd have to perform the following:
Use different weapons to shoot your enemies
Destroy monsters with explosives
Equip yourself with bombs and guns before you start each level
Utilize potions for easy battles. This will help you to instantly fill your energy level.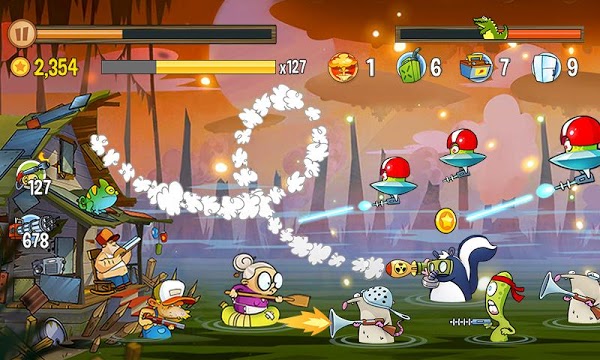 Remember that the goal is to defend your swamp and your home from these invaders. Therefore, you must not be casual about it. It is important to note that this game is packed with so many excitements. This include:
40 multiplayer levels
390 single player levels
8 different episodes
What's amazing about this is that everything is cool, fun, and packed with intense action. Also, the game features over 45 monsters, and the aim is to increase the fighting intensity. However, you have up to 30 wonderful tools you can use for defense.
Download this amazing game now to complete different missions.
Swamp Attack Apk Free Download
You can enjoy this game by download the modified version of the game. With the modified version, you can enjoy unlimited energy and unlimited money. These two enhancements will allow you to buy any weapon or utility in the game.
Conclusion
Download the latest version of Swamp Attack to protect your swamp from invading monsters.