Bloons TD 5 APK 4.2
Download Bloons TD 5 APK – latest version – to get in on some epic tower defense action by popping all of the invading balloons to save the kingdom.
The world's most popular tower defense game is back with a vengeance. Download Bloons TD 5 APK now to get one of the most enjoyable and addictive tower defense games on Android. Of all the Bloons TD games, this is still one of the most popular.
Bloons Tower Defense returns once more
The main aim of the game is to defend the kingdom from the balloons as they rush you in hordes and try to float down the whole path to the other side of the map. You'll set up monkey towers that will shoot darks and cannon balls at the balloons to stop them.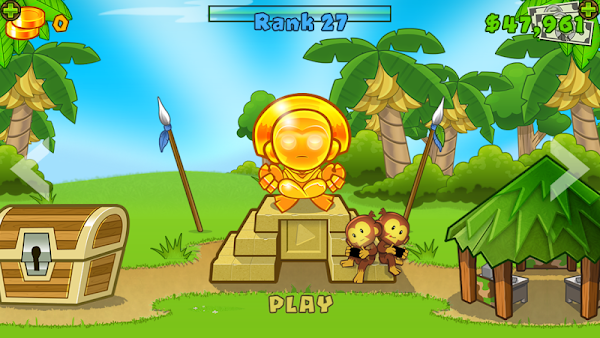 As you progress through the game, you'll unlock new and improved monkey towers that shoot missiles, send out ninjas, and have machine dart guns. You can also upgrade your towers to make them even more effective each round.
Similar game: Bloons TD 6 APK
Bloons TD 5 APK starts out pretty easy, but you'll quickly find yourself in more and more challenging rounds as the balloons themselves develop and begin wearing armor and other defensive items.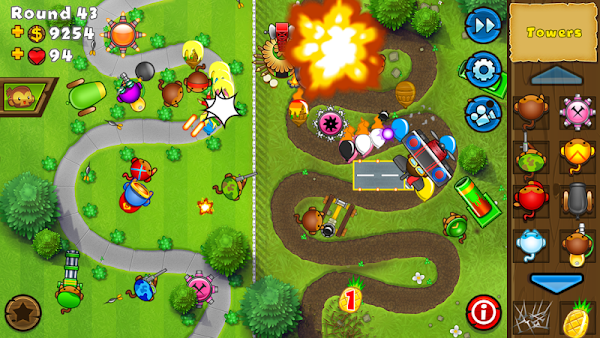 You'll have monster slow balloons coated in metal, and you'll have lightweight, but extremely fast balloons that will try to rush you. Make sure that you've got defenses to deal with the various different types of balloons that you'll face in the game.
Tips for playing Bloons TD 5 APK
If you're going to succeed in Bloons TD 5 APK, then you'll need to pay attention to a few top tips. Here are some of the ones that we've found most useful to making a good run of the gameplay.
Gain experience to unlock stuff: Rather than just unlocking stuff in new stages, you'll unlock things in Bloons TD 5 as you gain more experience. This means that you'll need to play through the game more in order to get the best towers and weapons. Destroy balloons and complete missions to gain more experience.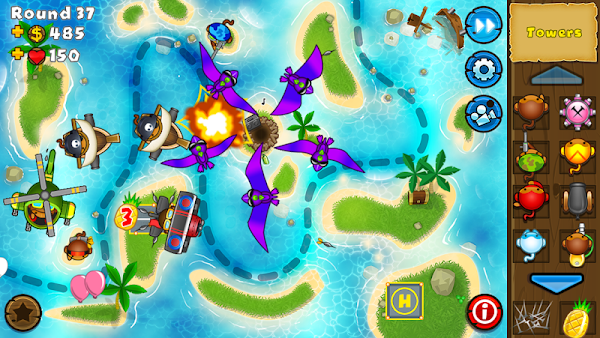 Buy permanent upgrades: You can also use hard-earn in-game currency to activate buildings that will give permanent upgrades to your towers. These are awesome upgrades that will give you a very real improvement in gameplay – unlocking them should always be a priority.
Get a Monkey Village: The Monkey Village is a very useful building that gives bonuses in attack strength and speed to all towers around it. It also reduces the cost of any towers that you build close to it. It doesn't stack up bonuses, though, so you don't have to worry about adding more or them to increase the leveling up.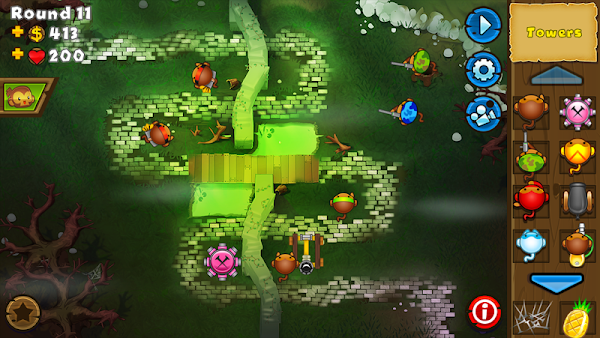 Get some banana farms: Banana farms will give you more income to spend on more towers and upgrades. This is a simple way to earn more cash in the game, so make sure that you've got a couple of monkey farms knocking about to support you in your valiant war effort against the balloon invaders.
Delay towers: Even with a monstrous amount of firepower, you can still get overwhelmed if rushed by too many balloons at once. Having a couple of delay towers present will slow down all the balloons that go past it, which means that you can focus on wiping them out as they slowly move through the path.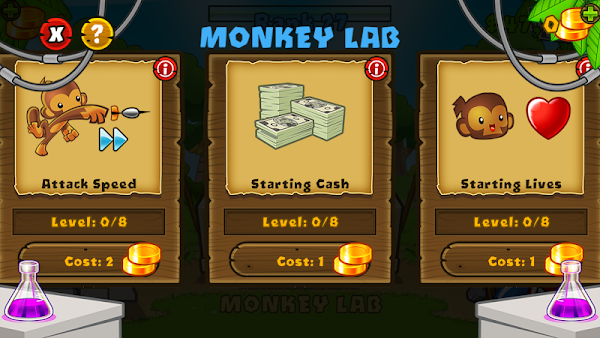 Build a diverse defense: Some special balloons are immune to certain towers, which means that you need to have a diverse range of towers available to combat all the threats that you could potentially face. Make sure that you have some of as many towers as you can for the best results.
Bloons TD 5 APK
If you want to play the game with a tactical advantage, then download the unlimited money APK for Bloons TD 5 and you can have infinite funding for towers, upgrades, and so on. Enjoy!