Rolly Legs APK 2.37
Download Rolly Legs APK – latest version – Free for android and experience a fun and new way to race with your friends and family! Join in the fun now!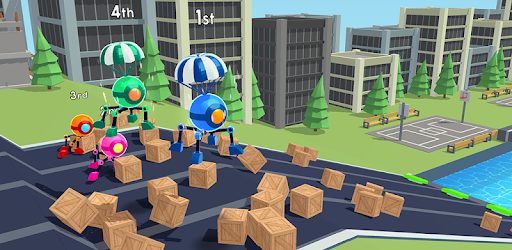 Racing games have always dominated the charts. However, not all of them are fun. Some become redundant after a while like most games. But some games rise and offer you something great. And they're not just any racing game, they are an arcade racing game using creatures!
Rolly Legs by VOODOO is an arcade racing game that has over a million downloads in Google Play Store! This extremely creative and fun game has made it to the top charts because it offers a fun new take on the racing genre. Though it isn't new, the mechanics, characters and the gameplay bring something unique to the table. If you're curious about this, read on!
What is Rolly Legs?
In today's world, there are literally hundreds of thousands on games in the mobile gaming market. You could imagine how many games are competing for a user's attention at any given time. That's why only the most addictive, creative and innovative succeeds.
Rolly Legs is an arcade racing game that's unlike any other. It features strange creatures that becomes balls when it rolls to the ground. Then, you can use your legs selectively as you try to outrace your opponents to the finish line. But it's not that easy! Along the way, there are a bunch of challenges that will try to hinder or eliminate you. It's your job to outmaneuver all of them to come out on top!
Rolly Legs is a simple yet fun game that never ceases to amaze people. It has over 1 million downloads in Google Play Store because it offers something new and fun. Not to mention, the graphics are absolutely stunning as well. It has 3D elements but the view is set in your old-school 2D arcade. Then, you can also change your character if you so choose! You can even be a dice, which makes no sense but it works! Try to defy the laws of physics in this fun and ecstatic game! Read on to know more about the features.
Features of Rolly Legs
Although the title lacks creativity, don't be fooled by it! This game delivers in its superb graphics and fun gameplay! Here are its features:
Different skins – What truly separates this game from the rest is the fact that you can have plenty of different skins! The skins are classified according to rarity: Common, Rare, and Legendary! Of course, the rarer it is, the more outrageous and the more fun it becomes. In the common category, you can have wheels, pineapples, dice, soccer ball and more. Then in the rare ones, you'll find cones, football, clown, pirate and more. And finally, in the legendary class, you'll find teddy bears, pigs, giraffes, hamburgers, fish in a bowl and more!
Simple gameplay – As mentioned earlier, your goal in this game is to win the race! But it's not that simple as you need to outrun your opponents while dodging some obstacles! And as you finish levels, you'll find that it becomes harder and the obstacles are becoming unpredictable. That's to be expected since you need skills in order to win in this game. This isn't your normal racing game.
Easy controls – In this game, the controls are as simple as tapping the screen just to jump. When you jump, your legs will sprawl out enabling you to reach greater heights. But the real challenge in this game are the changing landscapes and obstacles. You must understand how physics work and use it to your advantage in order to win effortlessly. But even so, you'll find that the challenges will be much harder as you go on.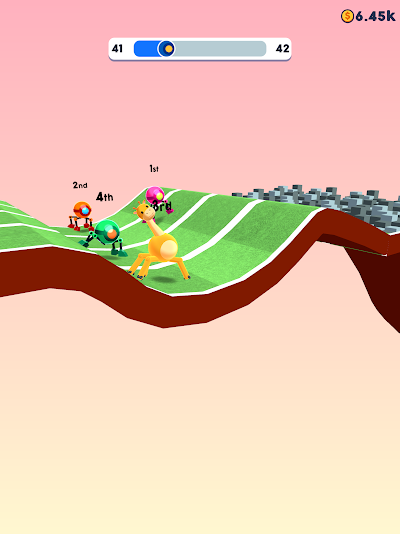 Fun and incredible graphics – Rolly Legs is a game that deviates from the norm. It offers incredible 3D graphics set in a 2D arcade race. It's the ultimate combination of modern and classic gameplay! Physics plays a big role in this game as you need to jump at the right time in order to get ahead. But overall, the realistic gameplay, fun graphics and the soundtrack all combine together for a seamless gaming experience!
Rolly Legs APK
Rolly Legs is an arcade racing game that makes use of balls. In this fun game, you'll come across obstacles as you outrun opponents! If you want to unlock all the skins in this game, just download the unlimited coins!