Rocket League Sideswipe APK 1.0
Do you love playing Rocket League? Play it on Android today with Rocket League Sideswipe APK! Enjoy soccer using cars and a huge ball. Try to outscore enemies now!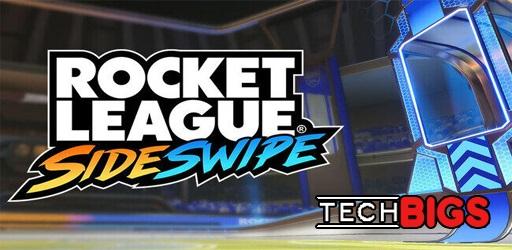 | | |
| --- | --- |
| Name | Rocket League Sideswipe |
| Updated | |
| Compatible with | Android 6.0+ |
| Last version | 1.0 |
| Size | 788 MB |
| Category | Sports |
| Developer | Psyonix Studios |
| Price | Free |
Soccer or football is the most popular sport in the world today. But what would happen when you combine it with cars? There are numerous iterations of this one now but nothing is more popular than Rocket League. The game that has changed a lot of things as we know it. Now, you can play it on Android with a game called Rocket League Sideswipe!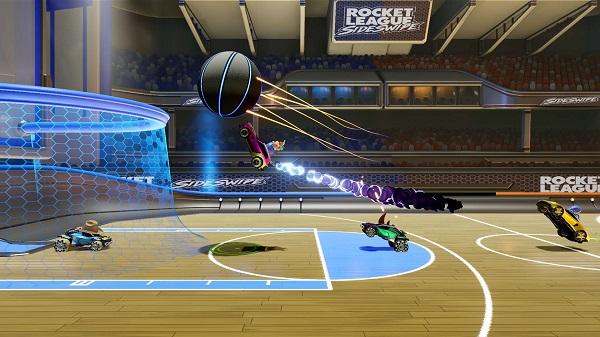 Even if you don't know what this popular game is, you'll love it if you're a fan of football or cars. Soccer is a challenging sport that lets you score goals in the enemy's base. But now, you'll be using cars to try and ram a huge ball into the goal of the opponent! Try to outrace, outjump and outscore your opponent today. Here, there are a variety of cars to collect and game modes to try.
Car Soccer Game
Have you ever played a soccer game with friends or have watched a match live? Then you know how much exciting it is to score a goal after running endlessly in the field. In Rocket League Sideswipe, you get to enjoy soccer to the extreme with the existence of cars. Basically, instead of people, you'll be playing as cars with massive balls and goals on the field. This is a whole new challenging game that's incredibly fun to play with people you know.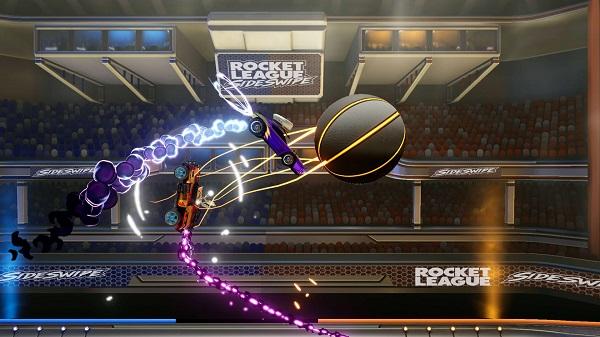 Produced by Psyonix Studios, this game follows the success of the popular PC and console game Rocket League. The only difference of the PC version from this one is that this is in 2D. Although that's the case, this game was optimized so that it's easier to play on mobile. Fans of the game will love this mobile version as everything you love is in here. You can unlock many types of cars and customize them as well.
Aside from that, you can fight in 1v1 and 2v2 matches for the ultimate fun. Enjoy virtual soccer with cars today!
Rocket League Sideswipe Features
Soccer is one of the most popular sports in the world. Combine it with cars which are also popular and you'll have Rocket League Sideswipe!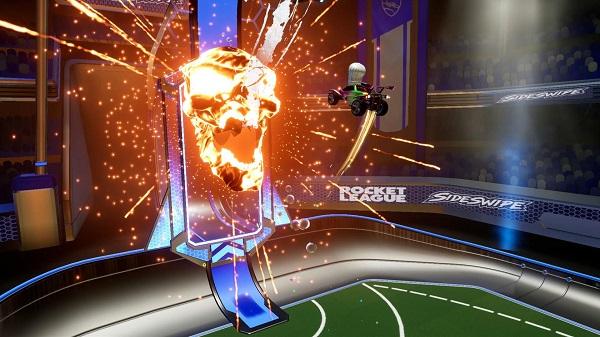 A Hybrid of Soccer and Racing – Soccer is so popular it has a lot of competitions and teams all around the world. Even if you don't know soccer, you may know popular figures such as David Beckham, Cristiano Ronaldo, Lionel Messi, Neymar and many more. Combine this sport with cars and you now have Rocket League Sideswipe! A concoction that makes sense, this game lets you play as cars and score goals using a huge ball! This is a unique soccer game that you'll enjoy with others.
Here, the sport of soccer is present as you'll try to outscore each other in a match. Instead of players though, you'll be playing with cars and a huge ball. You can accelerate, brake, decelerate and jump with your car so you can score a goal. But you can also bump with the enemy cars so you can thwart their run! Try to outscore opponents today and win!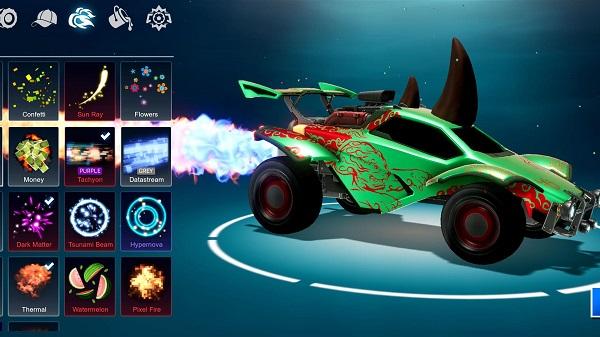 Exciting Soccer Gameplay – No matter where you are in the world, soccer is a sport that's known all throughout. It's in the Olympics and it has a huge fan base that other sports can't overtake. Because of this, there have been multitudes of soccer games that have been made. But Rocket League Sideswipe is a different breed since it incorporates cars into the game. Because of this change, you can expect a more challenging and fun gameplay today!
Unlock and Customize Cars – Like its PC game counterpart, this one lets you unlock different types of cars. From small ones to trucks, you can unlock plenty of them. Each of them has its own pros and cons to even the playing field. However, the cars are only your vessel as your skills is what will ultimately score goals. Aside from that, you can further customize your cars so you can change the look.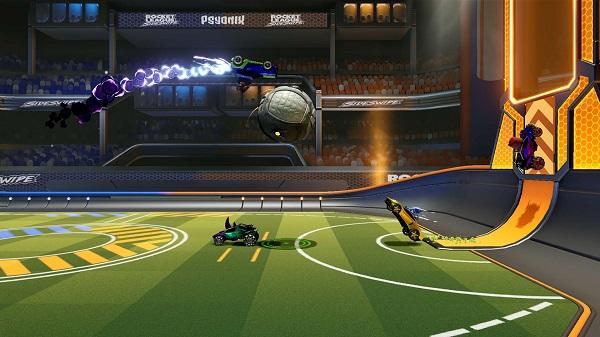 Play Against Real Players – Nothing is more fun than a multiplayer game today. Play with friends, foes and random opponents in 1v1 and 2v2 matches! Here, you can try playing the Classic mode or the Hoops Mode. There is also a tutorial available where you can practice. Or, you can go to Free play and hone your skills to the max!
Exciting 2D View – Even though the view isn't in 3D, the cars and the environment are in 3D. Enjoy an arcade-style game with excellent graphics and realistic physics.
Download Rocket League Sideswipe APK
Want to duel with your friend through soccer today? Forget the normal one, play Rocket League Sideswipe now!