Recharge Please APK 3.3.7
Download Recharge Please APK – latest version – Free for Android to get the latest craze about charging devices! Can you correctly charge the devices without fail?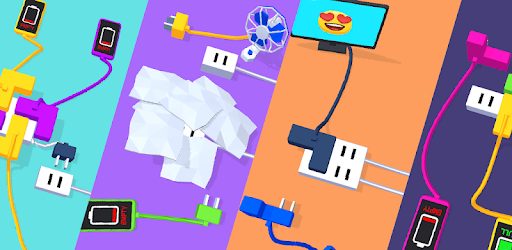 Simulation games are becoming more and more popular as time goes by. Who can blame them? They are easy to play, unique, and extremely addictive! Yes, even seemingly mundane every day things can be turned into a beautiful simulation game.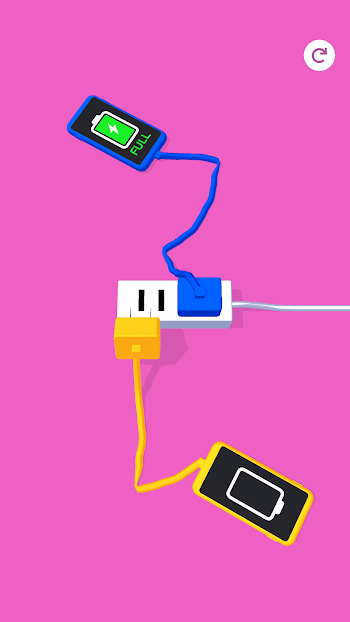 Take Recharge Please for example. This simulation game about charging has over 1 million downloads in Google Play Store. This game is about charging devices successfully while facing lots of challenges! As the level goes up, so does the challenges. Can you finish all levels without electrocuting yourself? Find out more about this game by reading below.
What is Recharge Please?
We all know that charging our devices sometimes turns into a battle. Either we got the wrong end, or the socket just doesn't match. It's a complete puzzle sometimes. That's where the idea for Recharge Please originated. This game recreates those challenges and adds tons of new ones for you to play!
This game has over a million downloads in Google Play Store because it's such an addicting game. There's no other game like this one in the mobile market so you are playing a very unique game. Aside from that, the graphics are realistic and appealing. Everything is designed beautifully so that you will enjoy the game until the end.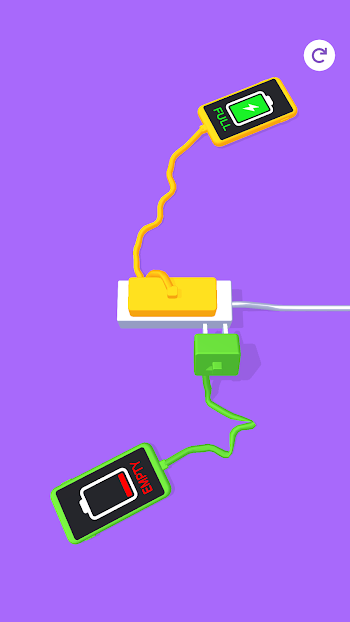 As for the levels, the difficulty only increases as you go. Don't expect to meet the same challenges you've had at the beginning! In the later stages, there will be more devices to charge, and different puzzles to solve. If you're curious, read on!
Features of Recharge Please
Recharge Please isn't your typical simulation game. This game will relive all your OCD cravings and will put a smile to your face. Here are its features:
Plenty of levels – In this game, there are 60 levels you must complete to finish the game. At the beginning, you only need to complete easy challenges such as putting the 2 chargers into the sockets successfully. But as you progress, you'll encounter many challenges and new devices aside from phones such as TVs, toasters, and even toy cars. You'll find that simple charging the devices is not as easy as it seems. You need to time them and to use your brain to solve the puzzle. But once you get the hang of it, you'll start to appreciate how genius this game really is.
3D Graphics – The 3D graphics of this game is enough to make you download it. The devices, sockets, wires and every little detail is well-designed. Everything is laid flat in a colored floor so you won't have a hard time solving the puzzles. But most importantly, the physics are as realistic as it can be. You will not be bored by the graphics even after playing for hours.
Easy controls – Since this is a simulation game, the controls are very easy. You just get the charger and charge it to the socket. You don't need any other controls. Sometimes, you need to think first before charging as there are unique mechanisms to the game.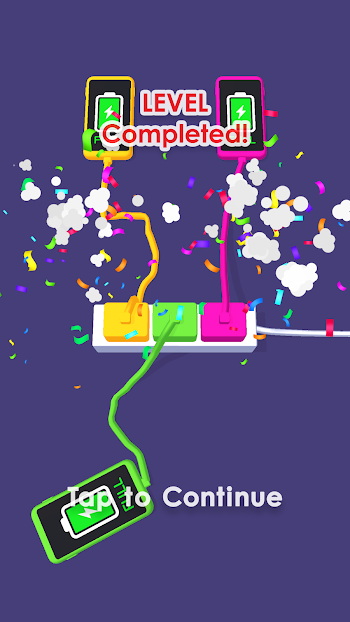 Unique gameplay – Most simulation games nowadays provide unique gameplay. Recharge Please isn't different. This game is all about charging and it does the job beautifully. If you just want a game to past the time, this one's for you. You don't need to commit a lot of time learning how it works and you can even finish the whole game in under an hour!
Recharge Please APK
Recharge Please is an electrifying simulation game about chargers. Download the latest version to unlock every level there is!