Empires & Puzzles: Epic Match 3 APK 60.0.2
Download Empires & Puzzles Epic Match 3 APK Latest Version free for Android. An addicting and amazing matching game with cool additions.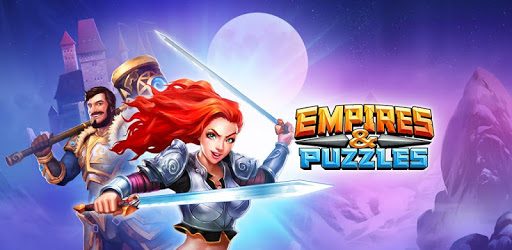 For anyone who's is familiar with the traditional match 3 game, prepare yourselves. Why? Well, because Empires & Puzzles Epic Match 3 turns the concept of match 3 on its head! You've never experienced a puzzle game like this before!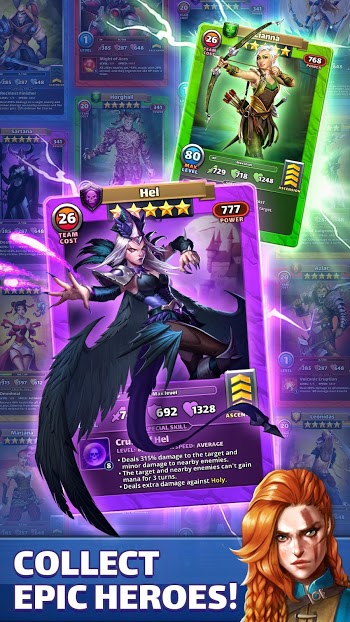 You'll need to collect warriors and send them out into battle. By battle, we mean the puzzle board. Combat is all done through the matching system. So, we'd like to consider this an action-packed match 3 game, which no one has experienced before.
Collect, Build, Match & More
First of all, the match 3 concept of the game. This is the bread and butter of Empires & Puzzles. You'll need to match same color, shields, runes and more. This should be easy enough, right?
However, when starting the game, you may seem a bit lost. This is because you start off by being introduced to your fortress. It's your job to build and personalize your fortress in order to farm for resources.
That's right, these resources will be necessary for summoning more heroes to your collection. As you will soon see, collecting heroes plays a big factor in the game. You need these heroes to be able to defend yourself in battle.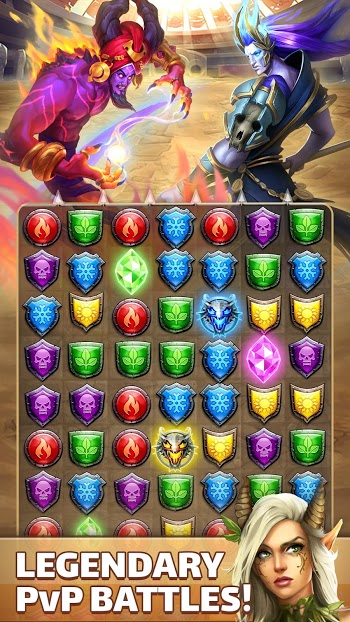 Each hero summoned will have a specific ranking and stats associated with them. Once you've decided which heroes are best, it's time to get back to matching.
Matching is the most important aspect of the game. Matching same pieces will deal damage towards your enemies. This is why stats play a big role. If your warriors aren't strong enough, it will spell a quick defeat.
Epic Features
You can check out the amazing features of Empires & Puzzles Epic Match 3 for Android here:
The Match 3 system is utilized like never before. Use the matching system of the game to deal damage to enemies.
Being the latest version, you'll tons of seasons worth of content to explore and experience.
Hero Collecting also play a huge role in the game. Without your heroes, you won't be able to do anything to your enemies. So summon, collect, and send them out to fight for you.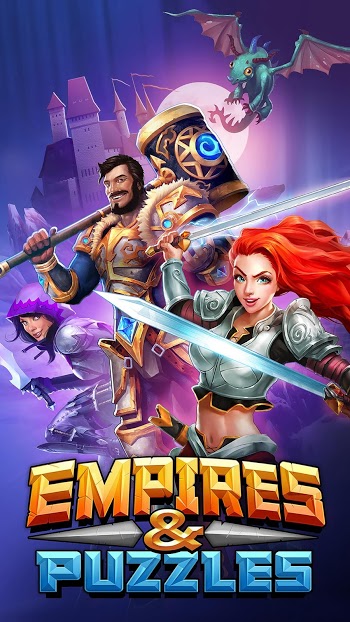 Building your base will also generate more resources to be used in the future. With these resources, you can summon more heroes and eventually build up your base to even higher levels of epicness.
Training and dressing up is another great factor of the game. Each hero can be leveled up to greater extents.
Play with your friends in online raid battles for more fun!
Crafting weapons for your warriors will also help in the long run.
Graphics
The graphics of the game amazing and designed in 2D. The art style is very iconic and unforgettable to this genre of gaming.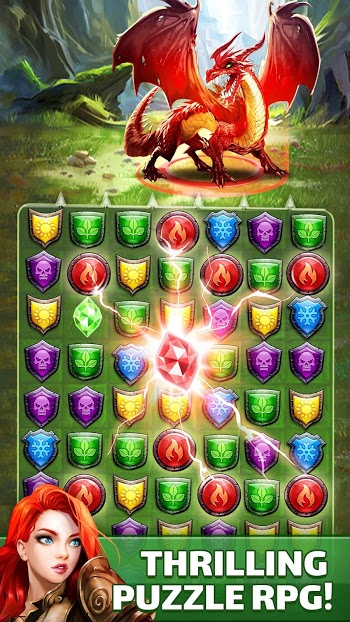 Each warrior if booming with personality and flare. Additionally, the animations are fluid and run on many different devices. You don't need an Android with powerful specs to operate this game well.
Empires & Puzzles Epic Match 3 APK Free Download
Now, if you aren't a fan of grinding, that's okay. We understand how tedious and annoying it is to play for hour after hour, just to have enough resources for one good warrior.
Well, there's a quick solution to your problems. The modified version to download Empires & Puzzles Epic Match 3 for Android.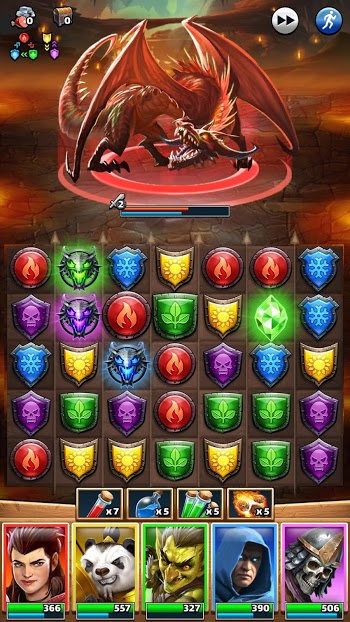 Note: Off when it's the opponent's Boss turn
So, don't waste any time. Download your preferred version of the game now!