ReBrawl APK 30.231
If you love Brawl Stars but you think it's not enough, then you need to download ReBrawl now! Play with more characters, maps, skins, and with unlimited resources!
| | |
| --- | --- |
| Name | ReBrawl |
| Updated | |
| Compatible with | Android 5.0+ |
| Last version | 30.231 |
| Size | 187 MB |
| Category | Action |
| Developer | ReBrawl |
| Price | Free |
Supercell has been creating a bunch of highly successful and addictive games throughout the years such as Clash of Clans, Clash Royale and the newest one Brawl Stars. Millions of players are enjoying this game because it's so much fun. But for those that want something more, you should enjoy ReBrawl
An upgrade to the original, this one has 3 different version and they're created by dedicated Supercell fans. This exciting game has all the necessary upgrades you want such as unlimited gems and cons as well as a ton of new features. In short, you can get more features in here that isn't even present in the original! If you're curious about this amazing game right now, read all about it in our review here.
How does ReBrawl Work?
If you're here, you probably know about Brawl Stars. You know how fun it is to play and how it's one of the best multiplayer games out there right now. But even so, you feel that it's missing some things or rather, you're missing some things. Don't worry as you can play ReBrawl and experience something new from a game that you already love.
But how exactly does this game work? First of all, this isn't present in Google Play Store or App Store because it's created by independent developers. Their goal was to create a more fun and new way to enjoy the game. Here, there are 3 different versions such as ReBrawl Classic, ReBrawl Robots, and ReBrawl Legacy. Each of these have different servers so you will play against different opponents. But whatever you play, you can expect more fun than ever before! There are no limits here as well as you'll have unlimited gems and coins as well as other resources.
6 Features of ReBrawl
Now that you know how ReBrawl works, it's time to see just how fun this game can be! Here are its 6 most incredible features.
3 Different Versions – As mentioned earlier, ReBrawl is a new and upgraded version of the Game Brawl Stars. But here, there are 3 different version and servers you can join. The first one is ReBrawl Classic which is similar to the original game with just some minor improvements. Since this game doesn't deviate too far from the original one, it's one of the best ones to download for newbies who are looking for something new. But if you want something extreme, then you should try ReBrawl Robots. Here, there are a lot of crazy stuff such as Robots, Super Saiyan Brawlers and many more. Lastly there's the ReBrawl Legacy which is is a mix of the two earlier versions. This is mostly used for people with older Android devices.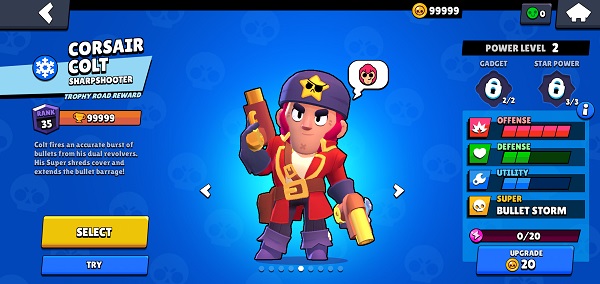 New Skins – In all of the versions mentioned above, there are new skins you can get which isn't available in the original game. Skins such as Honeycomb Darryl, Mario Racer Carl, Blyat Shelly, and many more. They're all fun to have since they offer something unique. But the best thing of all is that you don't have to unlock them since they're all readily available to you once you download the game.
Custom Maps – There are also a lot of interesting custom maps that the developers have prepared for you in this game. These are in addition to the normal maps you can find in the original game. Here, you can play in unique ones such as OverSeas Islands, Retropolis Park, Grassy Jungle, Paradise Falls and many more. Plus, you're not limited to any maps here unlike in the original game. Play to your heart's content and enjoy it with your friends!
Get all Brawlers at Max Level – If you've been having trouble unlocking all the brawlers in Brawl Stars, you don't need to anymore in ReBrawl! Here, you are able to use any Brawler instantly and at their max level too. This means all the Brawlers are already at their full power and you don't need to spend any gems or resources to level them up though you get unlimited resources.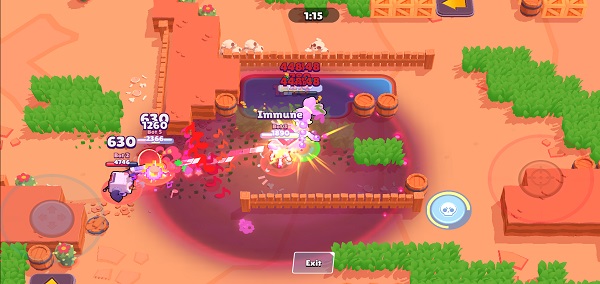 Same Great Graphics and Controls – The best thing of all is that the graphics remain roughly the same so it still feels like you're playing the original game. The developers have done a great job of upgrading a beloved game into something more!
100% Free to Play – But the truly best thing of all about ReBrawl is that it's 100% free to download and play! No need to pay anything for gems or coins.
Download ReBrawl APK – Free download
ReBrawl is an astonishing upgrade over the original game Brawl Stars. Download it for iOS and Android and enjoy a fun game over private servers.