Mobile Legends APK 1.6.52.7102
Download Mobile Legends Latest Version free for Android now. Join your friends in epic online 5v5 MOBA battle game for Android.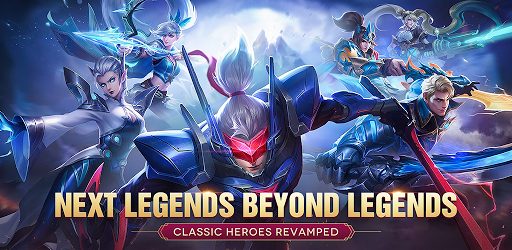 | | |
| --- | --- |
| Name | Mobile Legends |
| Updated | |
| Compatible with | Android 4.1+ |
| Last version | 1.6.52.7102 |
| Size | 78.40 Mb |
| Category | Action |
| Developer | Moonton |
| Price | Free |
| Google Play Link | com.mobile.legends |
Different Mobile Legends Updates Features
Enjoy Classic MOBA Battles in 5v5 Brawls: First, the game uses real-time combat during the gameplay. You'll have a blast with your friends in this epic and addicting 5v5 MOBA style. There more than 3 lanes to conquer your enemies and take over their own tower. Additionally, there are many different maps to enjoy along the way. 4 different jungle maps, 18 defense towers in total, 2 bosses. All of these must be overcome in order to claim victory during your full-on 5v5 battles.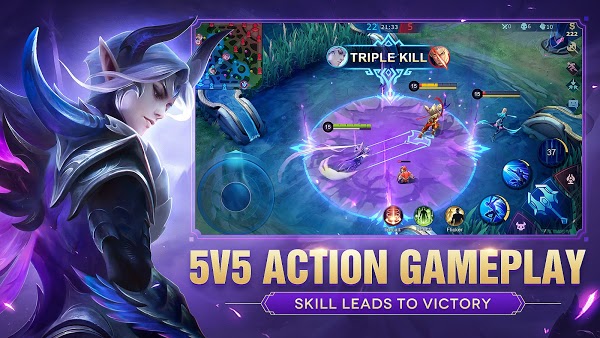 Focus on Teamwork & Strategy: In order to claim victory, there is a layer of tactical play that needs to be done. Communicate with your teammates and devise various strategies, depending on the situation. Likewise, each character has a different role during battle. Make sure to pick out the right team of heroes and then head straight to victory.
Battle Others on Fair and Even Terms: There is no overpowered or unfair leveling system in the game. Likewise, there are no paid aspects that will give you an upper hand against other players. Ultimately, the winners and losers are all chosen depending on your own level of skill and ability. This is one of the fairest and balanced online games available on the market. So, download MOBA for Android.
Simple Controls and Easy to Master User Interface: Next, the controls of the game aren't super-complicated to understand and master. In fact, the user interface and controls are so simple, even a new child can instantly recognize what to do. There are autolock and target sighting features that will simplify the battles system for you even more. Everything can be performed through easy tap controls all around.
Quick 10 Second Matchmaking: It only takes a super-fast 10 seconds in order to find yourself a match. Likewise, battles last around 10 minutes. Everything goes by quick and easy. So, you're always in the middle of action. There is never a dull moment when playing MOBA games like this with your friends. So, get ready to remain immersed in the best MOBA game for Android.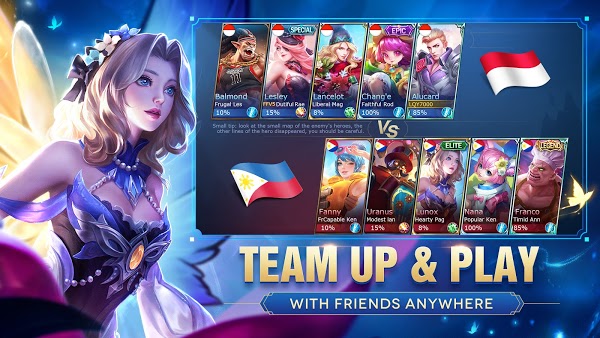 Offline AI Assistance: For the most part, if your connection ever goes dry, you end up leaving your team with a lame 4v5 matchup. Essentially, you would be leaving them all to lose. But, Mobile Legends ranks takes a different approach to this system. Instead, the game will attempt to reconnect you as soon as possible to your team. In the meantime, one of the most competent AI systems will be taking over for your place, until you return to your team. In the end, they'll have nothing to worry about, even if you're disconnected.
Graphics
Now, let's take a minute to discuss the graphics of Mobile Legends for Android. As a mobile game, the graphics hold up o=pretty well. Everything is as good as you would expect a game of this caliber.
As a MOBA game, the battle perspective would be from a bird's eye view. The animations are smooth and concise, making all of the action seem more natural. In addition, the character art is something to be appreciated. All of the heroes look amazing and well rendered for both their character art and during your gameplay.
All in all, we would give the graphics and animations of the game a fair 4.5/5 stars
Mobile Legends
Enjoy tons of epic 5v5 MOBA battles alongside tons of other players, both friends and strangers. In the end, only the best and most skillful will come out victorious. Get the Mobile Legends Bang Bang for your Android now!