Racing Smash 3D APK 1.0.48
Download Racing Smash 3D APK Latest Version free for Android now. Control tons of different motorcycles, and other vehicles as you use weapons to SMASH your opponents out of the way!
Play through a wacky single player racing game, where you slam your opponents with silly weapons and reach the finish line! Control motorcycles, bikes, planes, and even…a horse? Download Racing Smash 3D now.
Start with the Basics
Once you download Racing Smash 3D for Android and begin playing, you will be introduced to the tutorial. These will last for about the first 12 levels of the game. To begin, you learn the following: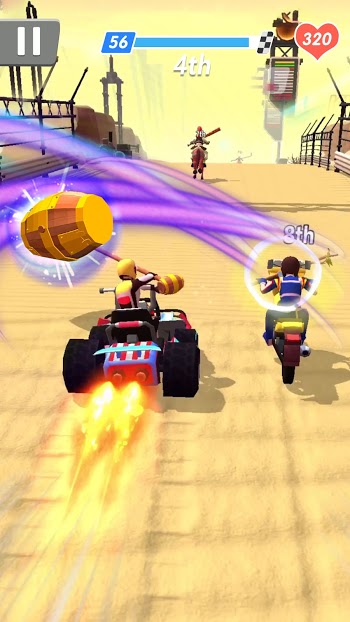 Holding your finger on the screen will keep you accelerating.
Swiping left and right will steer your racer in the direction you want to go.
Getting too close to another racer will have you ATTACK them, either dealing damage or completely killing them!
Obstacles, such as barrels, cars, and pedestrians will slow you down.
Reaching the finish line will reward you with challenge tickets, gold, and sometimes gems!
Bonus Stage
The Bonus Stage will have you racing alone. The main objective here will be to collect as many gems along the path as possible, before reaching the finish line.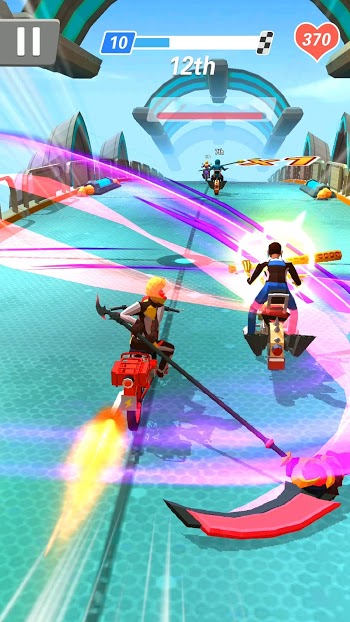 Time for the Boss
Once you've hit Racing Smash 3D Level 12, you will face your first boss. The way to defeat this boss is to collect the rocket while driving. All the while, you will need to avoid their onslaught of bombs. Make sure not to get hit, or it's all over!
The Real Race Begins…
Once you have completed the boss battle, it's time to fully enjoy Racing Smash 3D for Android. You will have your life fully-displayed and ready to go! This time around, smashing enemies will drain their health. Once all of their health has been depleted, THEY'RE OUT!!!
Do you think you can handle the continuous pile of obstacles, cars, and pedestrians and make it to first place? Download Racing Smash 3D right now to find out!
Racing Smash 3D APK Free Download
So, what's the best way to play Racing Smash 3D without ads and accessing all content immediately? Well, the easiest way is looking you right in the eyes. On your mark…get set…TAP on that Racing Smash 3D Mod APK new version download for Android now!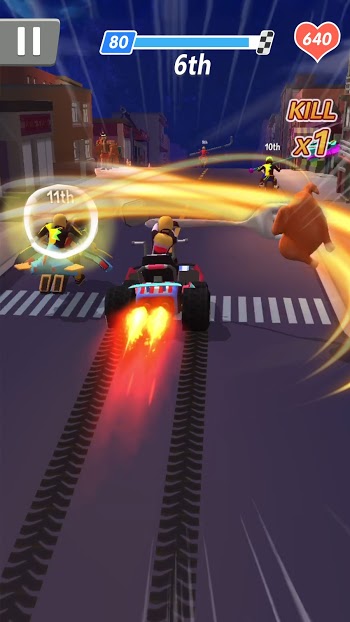 This version will entitle you to the following features: