PUBG Mobile APK 2.6.0
Download Pubg Mobile 1.9 0 Update APK Latest Version free for Android. Play one of the most popular Battle Royale games available for Android devices.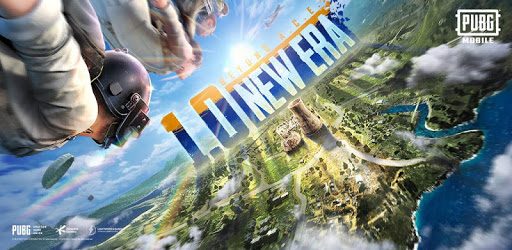 | | |
| --- | --- |
| Name | PUBG Mobile |
| Updated | |
| Compatible with | Android 4.3+ |
| Last version | 2.6.0 |
| Size | 102.69 Mb |
| Category | Action |
| Developer | Tencent Games |
| Price | Free |
| Google Play Link | com.tencent.ig |
Welcome to one of the most popular Battle Royale games for mobile, the one that nearly started the entire revolution for BR Shooter games – PUBG Mobile.
This third-person shooter has been gathering more and more attention and popularity over the years. To this day, people are still flocking in to get a few matches per day! Are you one of those people? Have you gotten your hands on the action yet? If not, download PUBG Mobile for Android now!
How to Play PUBG Mobile
Have you ever played a Battle Royale before? Maybe you've played something like Fortnite or Garena Free Fire before? Well, PUBG Mobile is one of the originals, without the whole building concept included.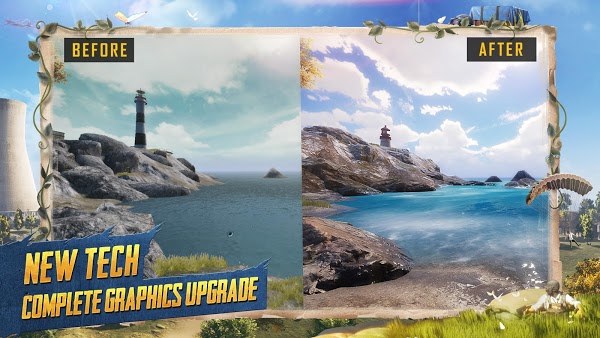 Here, you can choose between various game modes to determine how you want to play. You can go with the classic BR style of gameplay, compete alongside friends in a team deathmatch, and even go against zombies!
Classic Mode:
The classic gameplay of PUBG Mobile for Android has you doing the original Battle Royale style of play. Here, you will free fall into ta map filled with a total of 100 other players. Your objective is clear: SURVIVAL AT ALL COSTS!
But what does it mean to survive? Well, when you start off on the map, you won't have many resources to protect yourself or fend off other players. Thus, you will need to run around finding all of the equipment and weapons necessary to ensure your survival.
Kill anyone that gets in your way and try to be the last person standing. Seems simple enough, right?
However, there is still one more aspect that will make things more interesting – the storm. The storm is essentially the area of play. On your map, there will be a wide circle that determines where you should stay. Remaining inside of this circle will keep you safe for the time being. But, if you step outside into the storm, you will begin to gradually take damage until you finally die.
Make sure to stay inside of the storm, and only venture out when absolutely necessary. At the end, you'll need to be smart and observant of your surroundings. Strategize the best path to victory.
Team Deathmatch:
Now, the next game mode should be quite familiar. Team Deathmatch is reminiscent of the regular matches you would find in a game like CoD or Battlefield. Here, you will need to rack up as many kills as possible against the other team.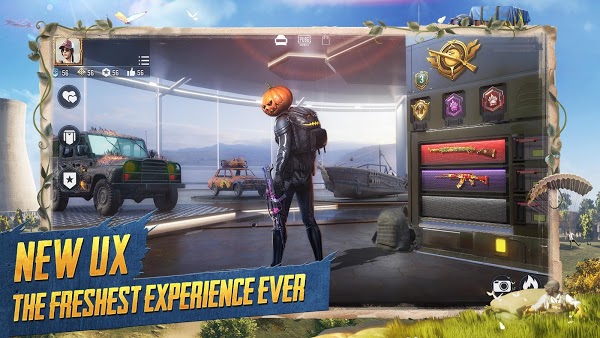 Don't worry, you are not alone in this venture. You can invite up to 3 of your friends to join you in this game mode. This would obviously be better than having a squad full of strangers. Now, you'll be able to fully coordinate and operate your moves. Keep a tactical advantage over your opponents and catch them off guard.
Zombies Mode:
This game mode will remind you of the zombies from Call of Duty entries. Although, it may seem familiar at first glance, there is one HUGE difference between the two titles. Here, the zombies are controlled by other players!
Having actual intelligence from a player makes the competition a lot more challenging. Zombies have a lack of weapons and gathering loot. But, they make up for this by having raw strength and sheer numbers against human players.
You'll need to survive against these undead demons and work your way, either alone or with a small squad, to victory. Trust us, this is not an easy task at all. It will take some serious skill to defend yourself and succeed over these creatures.
Zombies can also be revived by their allies. So, make sure to take them all out before they can recover, that is, if you are a human player. Otherwise, make sure to have fun!
Controls
Controlling PUBG Mobile is an east feat to accomplish. The user interface and game controls are surprisingly simple. So, anyone can instantly pick up and play the Battle Royale without doubts or confusion.
All actions will be displayed for you on-screen. The various actions include crouching, shooting, and movement. Besides this, all menus and options are easily distinguishable from one another and can be accessed with a simple tap of your screen.
Graphics
For a mobile game, the graphics of PUBG Mobile hold up very well. They aren't quite on par with that of a console quality game, but they are still great, nonetheless. You'll have a good time playing through the various modes and challenges with stunning visuals and animations.
Depending on your own device and internet connection, these graphics can cause a drop in the frame rate. In that case, you are also able to change the definition and quality of your screen. Go from HD, HQ to LD, LQ respectively. In the end, you can control the overall quality of your game's visual and performance speeds. So, PUBG is a great example of how a game gives its players freedom over their own gaming quality.
All in all, Player Unknown's Battleground is definitely a proudly displayed game that others should take example from. No matter the age, demographics, preference, etc…everyone can appreciate the effort put into visuals like the ones displayed here.
We give the graphics a 4.5/5 in terms of quality vs accessibility. Don't just take our word for it, download PUBG Mobile for Android and see for yourself.
PUBG Mobile APK Free Download For Android