Pluto TV APK 5.35.0
Download Pluto TV Apk Latest Version Free for Android to watch free movies and live TV. There are different channels and thousands of movies, all for free in this app.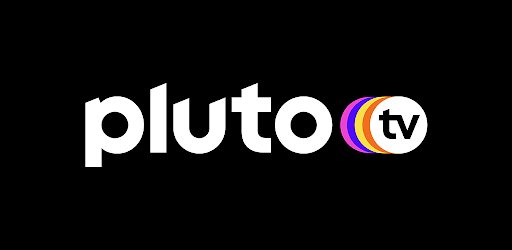 Pluto TV is a new TV app for mobile devices. When you look at the internet, you will find a myriad of apps you can use to watch free movies. This might get you a little bit confused, especially if you don't have a recommendation. It can only be easier if someone tells you the best app to use.
A common thing about these apps is that they all claim to be different and offer unique features. However, this is not what you'd get after you install them on your phone. This leaves you to wonder what app reliable apo to use. Pluto TV is that app you've been looking for, and you should download it.
There's so much to enjoy in this app, in addition to free movies and TV shows. The app has over 250 channels offering thousands of movies, all for free. With this, you'd never lack what to watch on your mobile device.
This is the only app where you'd have access to stream different channels for free. Pluto TV will take you closer to recent movies, breaking news, live sports, binge-worthy TV shows, and more. There's always an interesting offer for you in this game, and this is for free.
Do you want to have an unlimited number of movies to watch? Pluto TV is all you need to achieve this. Some of the movies you can watch include Legally Blonde, Zodiac, The Big Short, Big Fish, and more. What's amazing is the access you'd have to these movies. You can watch them anytime you like.
Another cool thing about this app is that you'd find some of the popular news outlets on it. This includes news outlets like NBC News, TODAY, CBSN, and CNN. With this, you can be confident of getting all the news headlines you need. It'd interest you to note that you can also enjoy CBSN Los Angeles and CBSN New York on this app.
Relive classic games and other iconic moments with the NFL channel and other 24/7 channels. With this app, you'd not have to miss any sports action. Channels like MLS, Fox Sports, and more will help you stay up to date. You also have live sports at your fingertips, and this is mainly from Big Sky and beIN Sports Xtra.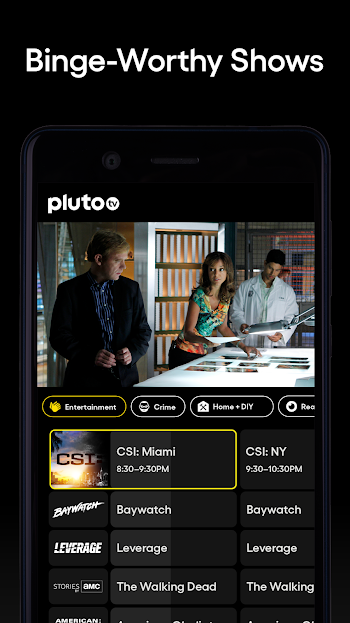 There's hardly a show that you won't find on Pluto TV. The truth is that your favorite show will play 24/7 on the channels it offers. Some of these channels are dedicated to Gordon Ramsay's Hell's Kitchen, Baywatch, and more. MTV's The Hills is a wild reality show for you to catch up with. There are so many shows waiting for you to watch through this app.
Still in doubts? Download Pluto TV now to enjoy more features.
You'd find different genres on Pluto TV. This includes true crime and retro classics, especially those with forensic files and unsolved mysteries. There are so many offers for you to grab hold of. Remember that all these offers are for free, implying that you shouldn't miss it.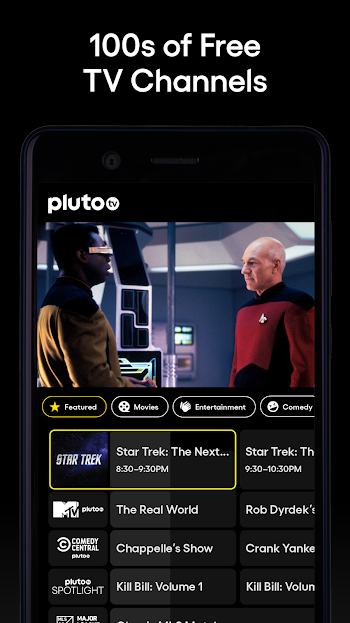 You also don't have to signup or register to use Pluto TV. The app is 100% free, and you'd enjoy TV shows and movies on it. Pluto TV has gained a significant level of popularity on Google Play Store. More than 10 million people have installed the app on their mobile devices already. This number is sure to rise, as seen from the positive reviews gotten.
There's an endless list of what you can enjoy from this app. Download Pluto TV now to start enjoy all the features it boasts of.
Pluto TV Apk Free Download
Downloading this app is the first step towards accessing diverse features. However, installing Pluto TV is another amazing step to take. When you install this app, you'd be able to watch shows, news, sports, and more for free.
You can also install the apk on your mobile device because its features are better. Pluto TV apk offers more enhanced features compared to the original app. This includes updates, ad removal, and so many other cool enhancements. The apk has also been optimized to let it perform better.
Pluto TV apk can be downloaded for free. Therefore, you have no reason not to use the app on your mobile device.
Conclusion
Download the latest version of Pluto TV to start watching movies, shows, news, sports, and more for free. Explore all the channels it offers, as well as the thousands of movies to watch. Install this app now on your mobile device..
Is Pluto TV Truly Free?
+
It's hard to believe that Pluto TV is free because of all the things you'd enjoy from the app. This will leave you wondering how the app generates its revenue and make money. Pluto TV is available on different platforms, and not only on Android. The app is totally free, and you won't have to pay a dime to use it.
What are the channels on Pluto TV?
+
There are different channels for you. It all depends on your interests, as well as the channel you are looking for. Some of the channels include CBS News, Degrassi Channel, and so many other channels. Get the best experience from these channels now
Is any activation required?
+
On Pluto TV, you don't have to register to enjoy its features. However, signing up has its own advantages. It will improve your customization options. This will also allow you to hide and unhide movies and channels.
How does Pluto TV make money?
+
Since the app is totally free, it is fair to ask how the developer makes money. It utilizes advertisements to make money. This is the main reason why ads will continuously pop up when you use the app.
Do you need internet for Pluto TV?
+
Yes, the internet is needed to use Pluto TV. Remember that it's a streaming app, hence the need for a stable internet connection. However, the app is free, and you don't have to pay any subscription fee.