Crunchyroll Premium APK 3.45.4
Download Crunchyroll APK – Latest version – for Android to watch thousands of free anime shows and movies on your Android one hour after they screen in Japan.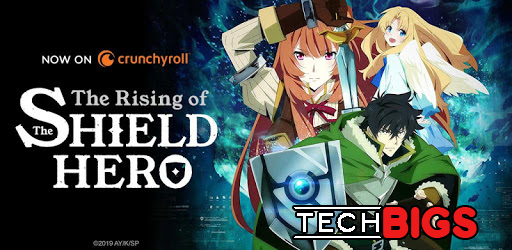 If you're an anime addict, then you want an app that allows you to legally watch all the anime that you want, wherever you are, and only an hour after it airs in Japan. There are, of course, many illegal streaming services out there which people can use – but these are obviously not ideal.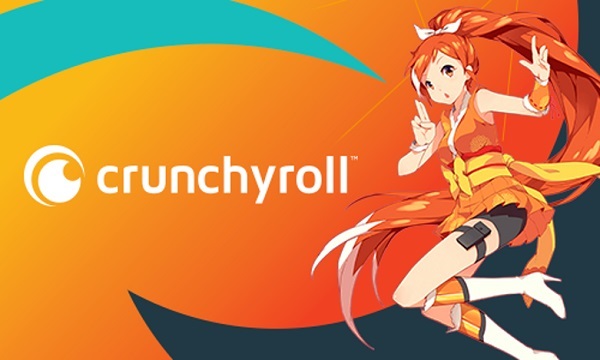 Crunchyroll is a paid service that offer a two-week free trial period so that you can decide whether you want to move forward with using the service or not. Once you're a premium member, you'll have ad-free anime and receive all the latest episodes onto your mobile just an hour after they're released in Japan.
There are some complaints over the speed and ad frequency in the free trial version of the app, but in the defense of the developers, the premium version does appear to be much more efficient. If you're looking for a place to watch anime and only anime and have everything updated on time every day, then this is the top spot to get your fix.
Anime all day
There is so much anime out there that it can be a little overwhelming (and exciting) if you're not yet familiar with the ropes. Having an app that is solely dedicated to anime will allow you to learn which series are the most popular and the best, and this will aid you a lot in your anime journey.
You'll also be able to find new shows that you haven't heard of yet and perhaps would have missed if you weren't looking exclusively for them. There are plenty of categories to choose from on Crunchyroll, which means that you can explore at your own leisure and not have to worry about missing anything or not having anything to watch.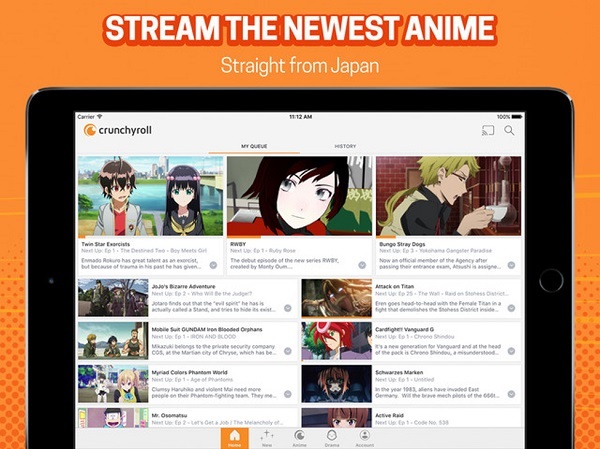 Layout. The app is very well laid out, which makes navigating through the various categories easy. If you're looking for something to watch but you're not sure where to start, then this is the sure-fire way to begin: simply choose a category and then start watching from the most popular show. A little bit of Google research into the top anime series in that particular category will also help you out a lot. Crunchyroll will take care of the rest thanks to its easy-to-use interface and layout.
Catch up instantly. With shows being uploaded just an hour after they're released in Japan, you'll be guaranteed to always be able to stay up to date with your top series and keep in the loop with your friends – even if they live in Japan! This allows you to always have something to watch – the series are constantly being updated, with new shows hitting the waves all the time. This means you'll never have to be bored again!
950 channels. There are shows from a whopping 950 channels on Crunchyroll, making it a truly massive and diverse collection of anime content. If you're looking for the last app you'll ever download to watch anime, then there is a fair chance that this is it. Get involved.
Multi-platform support. Another great thing about Crunchyroll is that you can use it on all your devices. Install it on Windows, Mac, Linux, Android, or iOS, and away you go. The app is diverse and thus can be enjoyed anywhere in the best available quality. Stream it on your Smart TV while at home, through your laptop when you're in bed, or through your mobile when you're commuting or out on the go.
Affordable. No doubt, this is what you want to see from any streaming service that you're considering using. Crunchyroll is just $6.95 per month, which makes it $2 per month cheaper than a Netflix subscription. This is very good value for an anime fan because you can find practically everything anime on the service for such a cheap price.
No hassle. Probably the best thing about the service is that it's easy to use and won't give you any hassle. You're not going to be sat there wondering why the thing doesn't work. In short, it's an effective app with all the content you could possibly want to see and it won't cost you more than a sandwich. If you're looking for the next app to watch all your favorite anime series on, then we have no doubt that this is the place to be looking.
Crunchyroll APK
If you're ready to get all the anime you could possibly desire in one place, then download Crunchyroll and subscribe to the premium service, or use the free two-week trial period to enjoy the app.