Viki Premium APK 23.9.0
If you're ever into Asian dramas, then you must know how hard it is to find good ones. Thankfully, Viki Premium is offering to stream them all in one place!
When you're so into Asian dramas, you tend to get caught in the cycle of it. First is finding out about a Korean drama show on accident. Then you get hooked and the next thing you know, Netflix isn't enough to satisfy your cravings. Thankfully, Viki Premium is here to save the day!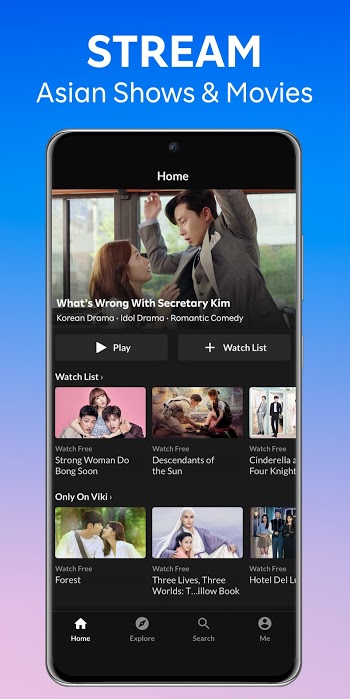 They don't just offer Korean dramas but virtually every Asian drama there is. In simple terms, think of it as the Netflix of Asian drama shows! Aside from that, you can watch Asian movies as well. But the categories in here are not just drama, there are action, comedy, detective and many more as well. If you're as curious as we are, read this post till the end!
The Drama Fever
The Asian drama fever has been increasing dramatically over the past years. Now, we can see their impact and reach even in Western countries which has always outdone Asian entertainment. But now, even foreigners are so into Asian dramas that Netflix may not be enough.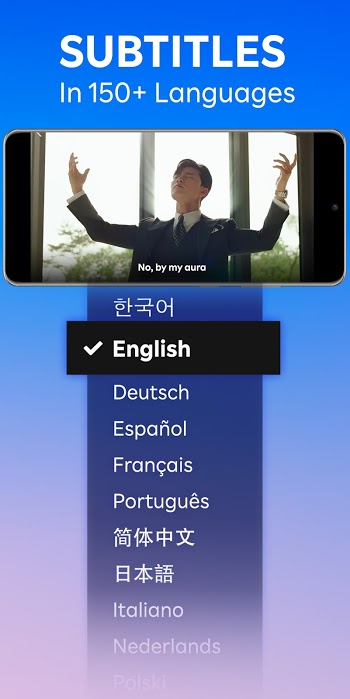 If you're a die-hard Asian drama fan, then you must know how hard it is to find a good show or movie that you can binge watch. This is primarily because Netflix, Bee TV and other streaming giants mostly just showcase the mainstream Asian shows/movies. This leaves a lot of good gems hidden for most of the public.
Thankfully, we now have Viki Premium! This is the haven for all things Asian Drama. If the Anime community has Crunchyroll, then this is the streaming platform for every Asian drama there is.
What does Viki Offer?
To appeal to Asian drama fans, Viki created a unique and engaging platform. Let's take a look at the features they offer.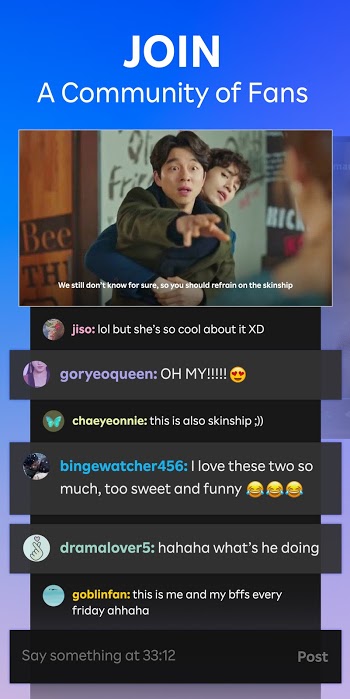 Korean Dramas – In the past 10 years, the Korean drama or the Kdrama genre has grown tremendously. It's now at a space where it can compete with mainstream Hollywood movies and shows that are on Netflix. Because of their popularity, more and more Kdramas are being made every year. If you're a huge fan of these, then this app is a haven for you! Viki Premium houses all of the Kdramas available and also the hidden gems.
Taiwanese, Chinese, Japanese Dramas – Aside from Kdrama, other Asian dramas are seen rising as well thanks to the popularity of Kdramas. Now, you can also stream thousands of shows and movies from Taiwan, China, and Japan all in one app.
Movies – Of course, for movie lovers, they can also watch their favorite and new Asian movies as well. There's no shortage of these in the app!
Kpop goodness – If you're into Kpop or Korean pop, you can also watch your favorite groups such as BTS, BLACKPINK and more in variety shows, award shows and more.
Personal watch list – Like most streaming platforms, Viki Premium also features a personal "Watch List" that allows you to create a personalized list that works for you. You can use your list to save your favorite shows that you can binge-watch later on.
Learn Mode – A unique feature of Viki Premium is the Learn Mode where you can learn Asian languages such as Korean, Chinese and Japanese. When you turn this on, you'll get 2 subtitles in one show. One for English and one for the language that you want to learn.
Comments and subtitles – There's also a feature in here where you can leave comments in certain time stamps for other viewers to see! Aside from that, you can join the volunteer community that translates shows in over 150 languages! Help other people understand these shows to win prizes.
Similar apps: RedBox TV App
How Does Viki Premium Stacks Against Its Competitors?
Today, there are a number of other streaming services that also focus on streaming Asian dramas on demand. With this, we take a look at how Viki compares to them.
Price – Viki Premium costs $9.99/month. While Viu is at $2.58/month, iFlix at $2.58/month, and Netflix is at $13.99/month.
Features – In terms of features, Viki stands out the most since they have more unique features. But in general, they are almost the same with other top Asian drama streaming platforms.
Pros and Cons of Getting Viki Premium
Viki may be one of the largest Asian drama streaming sites globally. But what are the pros and cons of getting a Viki Premium subscription?
Pros
High-quality videos
No ads
Unlock exclusive movies and shows
First access to Viki Exclusives, Originals and Global drams
A bunch of features
Cons
Free trial lasts only 7 days
A bit pricy compared to other streaming platforms
Bottomline
Viki Premium is one of the best Asian streaming platforms around. It gives you access to thousands of movies and shows!