Penguin Isle APK 1.63.0
Download Penguin Isle APK – latest version – Free for Android if you absolutely love penguins! Collect as many as you can as you build their own habitats!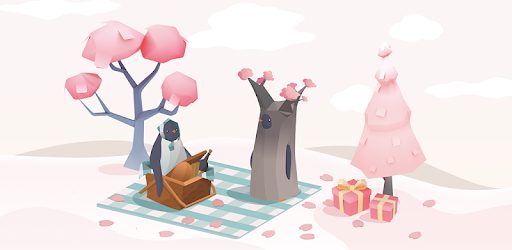 We've always been captivated by penguins. They are cute, cuddly and just downright adorable creatures! They live in the southern hemisphere and they love to swim. What else can they not do? Well, over the past years, they've been featured in a lot of games. Most notably, this one that we're going to talk about.
Penguin Isle APK by Habby is a simulation game that lets you collect penguins and create their own habitats. The game is so well-received that it has gotten 10 million downloads in Google Play Store! It's clear to see why, with its simplistic gameplay and adorable characters, everything will make you feel relaxed! If you want to know more, read on!
What is Penguin Isle?
Unless you're living under a rock in recent years, you've probably heard about simulation games. This genre is the new trend of games, where they focus on a single topic/aspect and make it as enjoyable and realistic as possible. The common subgenres of this are racing, airport, and cooking.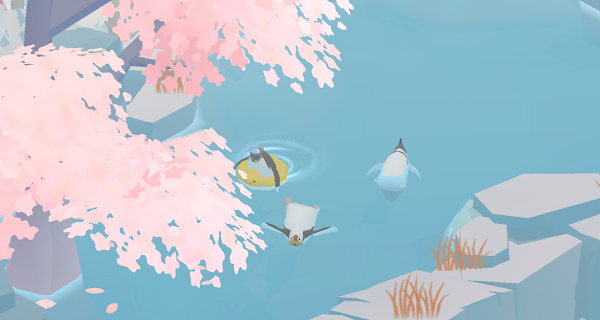 But this time, Penguin Isle is focused on raising penguins. In real world, it's almost impossible to have a penguin as a pet. For one, they require a lot of paperwork. Then, you can't just own 1 or 2, you need a lot more since penguins are social creatures. In short, it's downright impossible especially if you don't know what you're doing.
In Penguin Isle however, keeping penguins is permissible! In fact, in this game, the goal is to have as many penguins as you can. And as you know, penguins live in Antarctica where everything is freezing cold all the time. And even though penguins are classified as birds, they can't really fly. But they can swim very well thanks to their anatomy.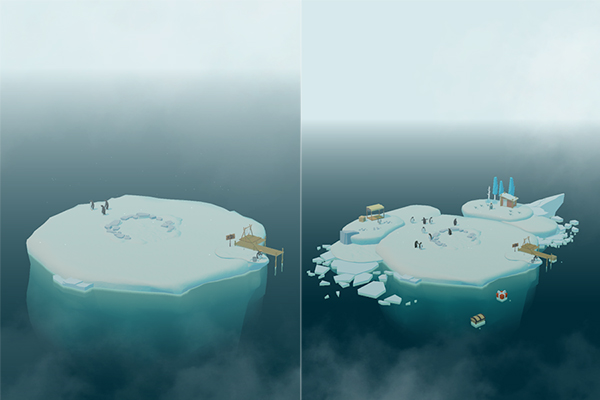 Create your ideal penguin paradise and marvel at the beauty of the community that you created. Yes, in this game, you'll see penguins as farmers, fishermen, construction workers and babysitters. Basically, it's like a human village but for penguins. Aside from that, you just need to guide the penguins in the right direction. Even if you're not playing the game, the penguins will continue working for resources.
Features of Penguin Isle
We know that penguins are such adorable creatures. But Penguin Isle has a lot more in store for you! Read on about its features:
Idle game – Penguin Isle is a game that's classified as an idle game. This means that you don't need to constantly interact just to play the game. Think of it like Farmville but for penguins. In here, even if you exit the game, the penguins will continue working and generate resources. In turn, you can use this to create more livelihood or recreational things. But most importantly, the charm of this game can be seen when the penguins are free to do as they like.
Simple controls – Since this is an idle game, the controls are incredibly simple as well. You just need to tap the necessary buttons. For instance, you can upgrade your farmer penguins by just tapping level up in the screen. Then, collect the resources they generated by tapping the coin icon that pops-up above their head.
Plenty of penguins – The stars of the show themselves, the penguins are cute, goofy and hard-working. They are the epitome of cuteness and you can get addicted to this game in no time! In Penguin Isle, there are many types of penguins you can collect such as fishermen, farmers, babysitters and more!
Beautiful graphics and music – What truly hook most people in Penguin Isle is the beautiful graphics. Just looking at the penguins is enough to make your heart melt. Everything is cool, relaxed, and enjoyable! Combine that with the soothing background music and you have a recipe for a truly relaxing time!
Penguin Isle APK
Penguin Isle is a truly phenomenal simulation game that will captivate penguin lovers! If you want to truly immerse yourself in this game, just download the free shopping and enjoy!