Idle Miner Tycoon APK 4.40.0 (Unlimited coins)
Download Idle Miner Tycoon APK – latest version – for Android and create your very own mining empire! Do you have what it takes?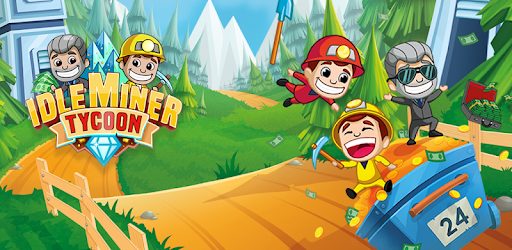 Simulation games have been growing in numbers in the recent years. We've seen all sorts of games in this genre become so popular such as cars, goats, sports, and now Mining. Idle Miner Tycoon APK is one of the best simulation games right now.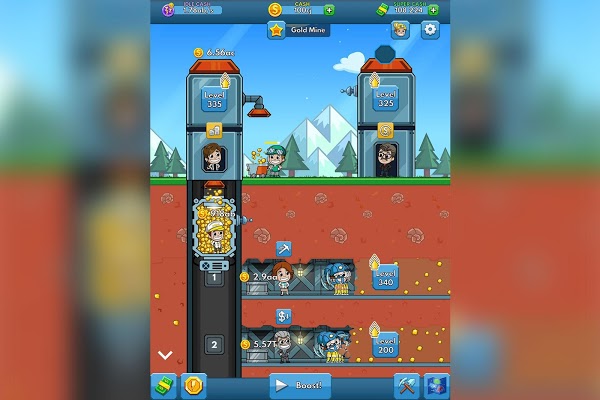 As you've probably guessed from the title, this is a simulation game in which you start a mining business and try to grow it big. This is just like how it is in real life except everything is easier in here. In this game, you'll become a manager and a president of your own mining company. Think you have what it takes to be a business tycoon?
Mine Your Way to The Top
Have you ever dreamed of quitting your job and starting your own business? In this game, you can make that a reality – sort of. In Idle Miner Tycoon, you become a manager who manages miners while trying to grow your mining business. It's not as easy as it seems but it's definitely easier than in real life.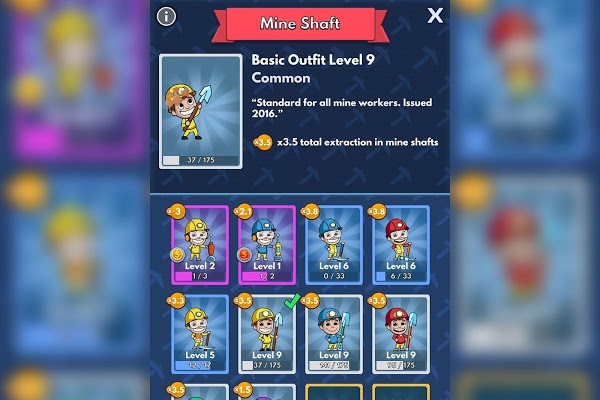 Like start-up businesses, you start the game with only a few miners under you and your resources are also limited. You don't have much money and resources so you need to make things work in order to scale up. You need to let your miners do the work and collect some gems. Once you do have a bit, you can sell them for profit and start to reinvest it into your business.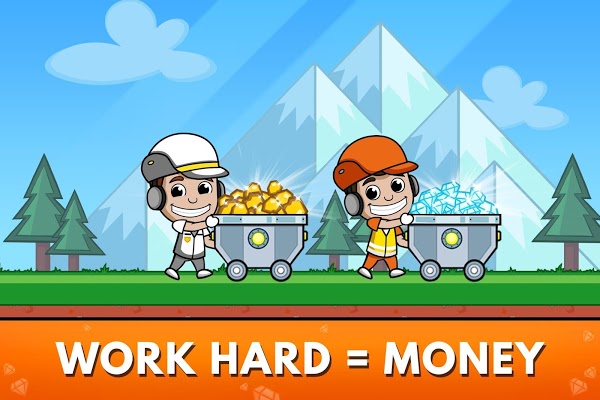 In Idle Miner Tycoon, you can mine up to 15 different types of minerals. These are all valuable but some are rarer than others. If you do encounter them, you are very lucky indeed. But as much as possible, try not to rely on luck but on hard work, proper management and the know-hows on how to build a successful mining business. Overall, this is a very fun game that you can learn a lot from.
Features of Idle Miner Tycoon
Idle Miner Tycoon brings a lot to the table. It's not exactly a high-paced action game or an RPG game but it's still enjoyable for many people. For those people looking for a new and fun game, this one's for you. For those still unconvinced, here are the features of Idle Miner Tycoon:
Get passive income even when offline – Unlike most games, Idle Miner Tycoon allows you to generate passive income even when you're not playing. As long as you have the game, you are earning money even when you don't play. That's exactly how businesses work in real life. You just need to manage and buy resources as well as hire employees to work for you. That's the sweet life of the owners of companies and you get to live that life – at least in this game.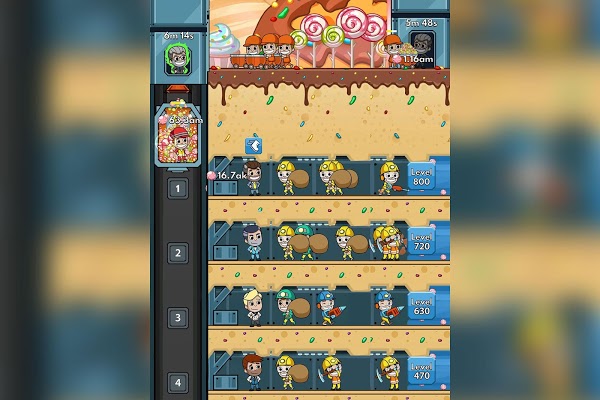 Manage up to 15 mines – In this game, you have the ability to manage up to 15 mining locations as long as you know what you're doing! Your growth depends on the types of decisions you make so take note of that. But if you manage your resources properly and hire the best employees, you can expand your business fast!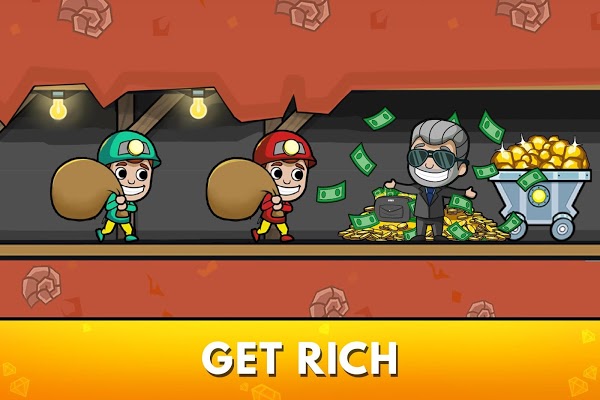 No internet connection, no problem – In this day and age where internet connection is need for almost any game, Idle Miner Tycoon begs to differ. This game doesn't need an internet connection to function! Just like in the good old days of gaming, this game can be played anywhere and anytime. You can also make money even when you're offline.
Automate your workflow – The goal of every business is to gain profit and increase that gradually. However, this is a far dream for start-up companies who just started. This is especially true in Idle Miner Tycoon as you start with little money and small resources. But the beauty lies when start to earn a little money from mining a few resources and selling them for profit. Then, you can start to scale up your productions by buying more machines, hiring more people and managers to help you make more money.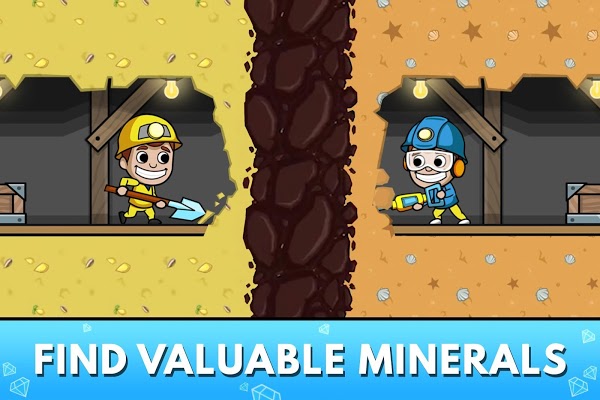 Fallout-like design and gameplay – If you're familiar with the design of Fallout, then you'd love this game. Idle Miner Tycoon brings cool character designs, cartoon animations and much more. You also don't need to worry about complex controls as this game doesn't have one. All you need to do is tap what needs to be tapped and you're done!
Tips for Playing Idle Miner Tycoon
This game may attract a lot of lazy people but make no mistake – it's not as easy as it seems. Just like in real life, managing a business isn't something you just do out of the blue. You need excellent management skills, hiring skills, and the patience to grow it. Here are some tips to help you become the ultimate mining tycoon:
Hire Managers – Just like in real life, if you want to speed things up and essentially double your manpower, you need managers. You get to hire, assign and assist your managers. Your first priorities are the Shafts, Elevator and the Warehouse. You'll need to spend some cash to acquire your first managers for these departments. Once you do, you'll never have to manually tap on workers to make them work because that will be the job of managers.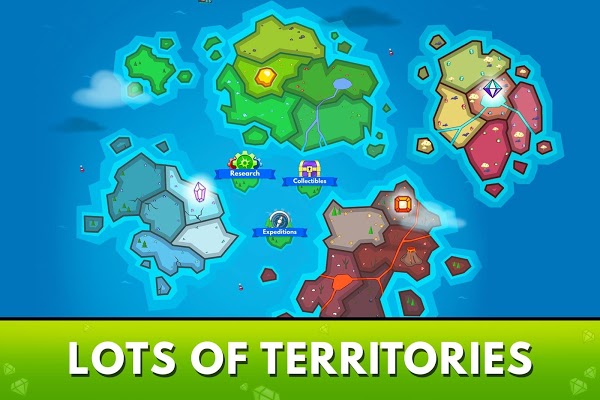 Watch video advertisements – No matter how profitable your mining business becomes, there comes a time where you'll hit a ceiling. In those times, you don't have much resources to spend on upgrading your machines or hiring more workers. The only way you can get around this is by watching video advertisements to double your rewards. Sure, these can be time-consuming but look at the rewards you'll get afterwards.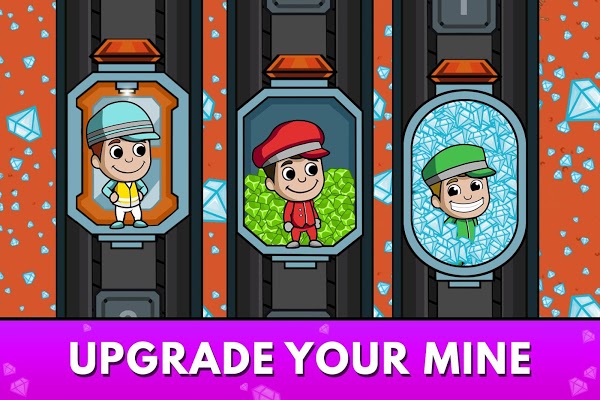 Invite your Facebook friends to help you out – At some point in the game, you'll be able to unlock the Income Boost feature. By relying on your Facebook friends, you can boost your cash profit. The more they play, the more you earn and vice versa!
Idle Miner Tycoon APK
Don't want to take the hard route of building an empire from a scratch? Download the unlimited money now and instantly become a miner tycoon!