Omega Legends Mod APK 1.0.77
Download Omega Legends Mod APK Latest Version free for Android. Another third person shooter Battle Royale, exclusively for Android devices.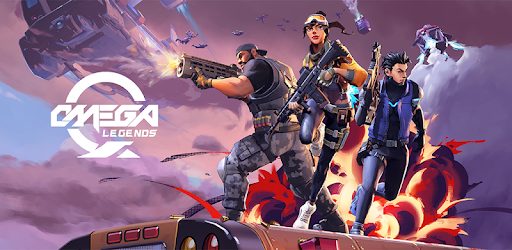 Battle Royales are all the rage right now. Everyone is paying at least one of these types of games. And of course, there are the top 3 – Fortnite, PUBG, and Ape Legends. These games have created a staple in the history in Battle Royale. And hopefully, this one will to. Introducing, Omega Legends for Android.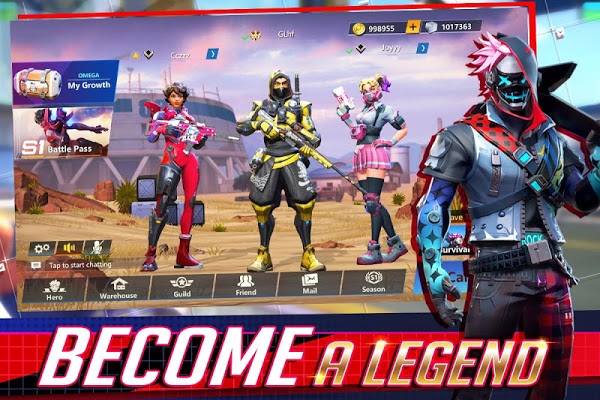 The different between this game and the others are quite obvious. Unlike PUBG, you have different classes of character to utilize. Not like Fortnite, there's no building involved in the gameplay. Finally, unlike Apex Legends, this is a third person shooter. In general, this is a mix of all the best Battle Royale games.
How to Play
Like any other Battle Royale, the key is to survive. You will dive onto a map with a ton of other players. From here, you will have to gather resources and stock up on weapons and ammo.
All the while, you'll need to fight off any enemies that seem to come your way This is the ultimate test of wits and strategic thinking.
Game Modes:
Normal Mode
These are all of the standard game modes within Omega Legends. Here you can play traditional Battle Royale and shooter style matches with other players. The last of standing, or the very best wins.
Survival Mode: This is the standard game mode of all Battle Royale. Dive into a large map with a handful of other people. Collect resources and survive the longest to claim victory.
Covert Operations: In this special game mode, you'll need to outlast all of your opponents on the map. See how long you can make it.
Lightning Round: In this game mode, you will be dropped into a smaller map with other players. Avoid the radiation at all costs; the last player standing is the winner.
Deathmatch: This is the basic deathmatch of most shooting games. You need to rack up points and reach a certain amount to win. In this game mode, each kill is worth 3 points. If you prefer traditional shooter multiplayer gameplay, then this is the mode for you.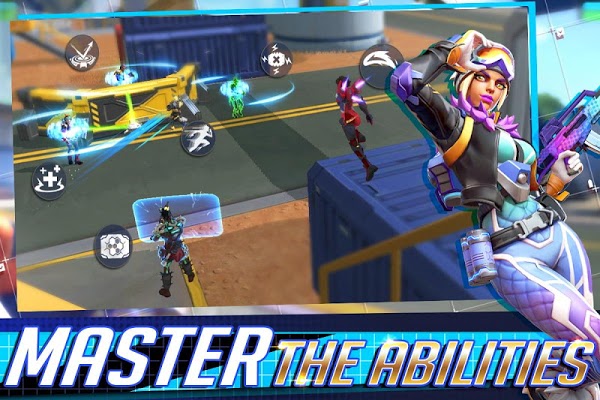 Special Mode
These are the special game modes that can be played with a somewhat different perspective from traditional Battle Royale. Check them out and see which mode is the most interesting to you.
Lone Wolf: This is the solo game mode. Battle against other player while avoiding the radiation. Of course, the last one standing is the winner. You won't have any help here. It's do or die time.
Lightning Round (Restricted): This is Lightning Round, but with many more limitations placed.
Deathmatch (Restricted): Likewise, limitations have been placed on to Deathmatch Mode.
Season Duration
Season Duration is a feature in the game that monitors and rewards you for consistent gaming. The more ports you get, the higher your Season Tier becomes. And the higher the tier, you will get Season Tier rewards. These can range from free gold to other great gifts.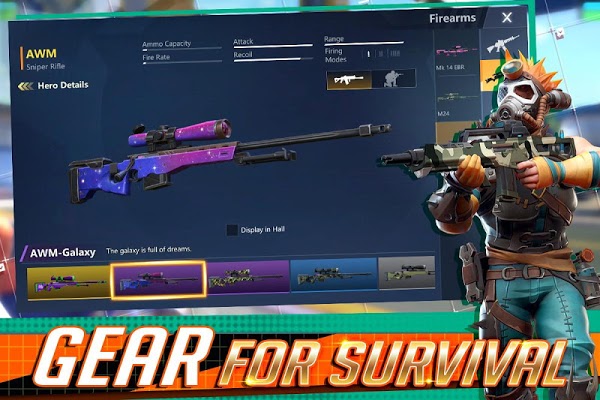 So, make sure to stay active and continue to play through each Season Duration.
Omega Legends Mod APK - Mod menu, unlimited money
Originally, the game is not available in every region, but when you get the Mod APK, you can play from any location. Additionally, the file size is condensed, so you download is faster. Not only this, but you will also save mobile data when downloading the Mod APK, versus the Google Play Store.
So get the Omega Legends Mod APK for Android now! Experience a fusion of all previous Battle Royale games we love.