Octopus APK 7.2.2
Do you want to play mobile games with a gamepad or a keyboard and mouse? Download Octopus APK now and easily connect peripherals to your phone.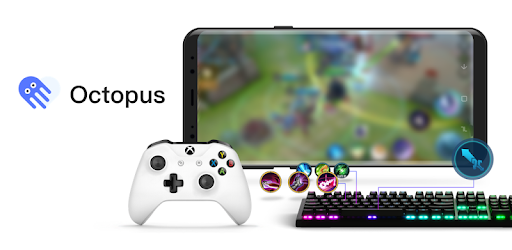 We can play a lot of mobile games on our phones today. Mobile games have gotten so advanced now that we can easily enjoy AAA games today. A lot of games now have console-like graphics and gameplay that we can enjoy playing.
Although mobile games have become more optimized for smartphones, many people still prefer using things like keyboards and gamepads. So, if you want to do so, download Octopus Pro and easily connect any peripherals to your phone.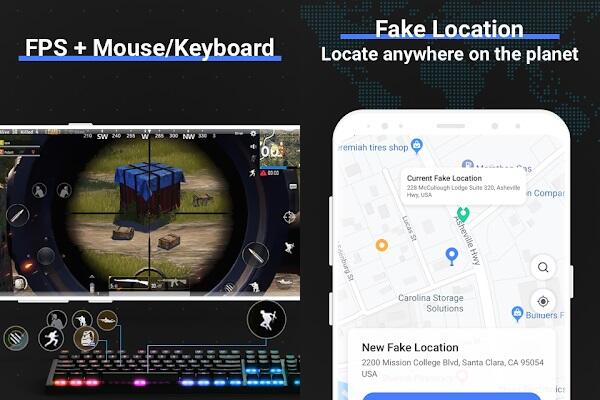 With this app from Octopus Gaming Studio, you can easily connect your gamepad, keyboard, and mouse to your smartphone! This means you can play PUBG or any other shooting game with a keyboard and mouse. This should increase your accuracy and allows you to multitask.
The app supports the most popular games like PUBG, Call of Duty, Honkai Impact, Genshin Impact, and many more games. The app allows you to connect any peripheral easily, and you can also configure keys easily.
Use Peripherals in Mobile Games
You can download and enjoy so many games on mobile phones today. There are so many amazing games that let you unleash your skills into the world today. We can enjoy free Android games as they've optimized these for mobile gaming now.
But if you want to use your keyboard and mouse as well as gamepads on your favorite games, then Octopus Pro is the app for you. Play games with your peripherals now and enjoy a fun time today.
With this app, you can easily connect your keyboard, mouse, and gamepads to your smartphone so you can play the best games. The app supports many games today, from shooting, RPG to even MOBA games.
The app makes it easy to play these games as it recreates gaming experiences from PC and console. Aside from this, you can also enjoy preset key mapping, different modes, gamepad calibration, and many more.
This app is also built-in with a screen recorder which is perfect for streamers! With this, you can also customize 20+ various controls so you can define your keymap.
Highlights of Octopus Pro
There are many enjoyable apps to download today, but Octopus Pro is a must! This lets you connect your gaming peripherals to your phone.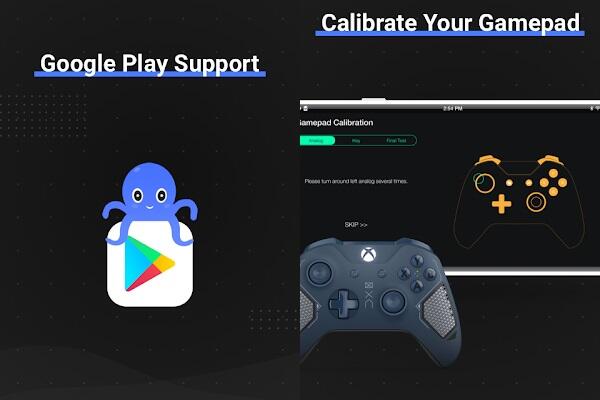 Use gaming peripherals on the phone – There are so many enjoyable games and apps that we can download on our Android devices today. We can enjoy these since most of them are free and they've been optimized for smartphone gaming.
Although this is the case, there are still many reasons why you would use a keyboard, mouse, and a gamepad when playing. It just allows you to play with more buttons, accuracy and you can even multitask! With Octopus Pro, you're free to connect your peripherals to your phone today.
With this app, you're able to connect your gamepad and keyboard to your smartphone. With this, you're able to play shooter games where you can easily aim and move around.
Keyboards are also perfect for MOBA games where you can create keymaps so you can spam attacks easily. Then, the gamepad is perfect for RPG and fighting games where you'll need to perform combos. Overall, there are also other functions that you'll like here.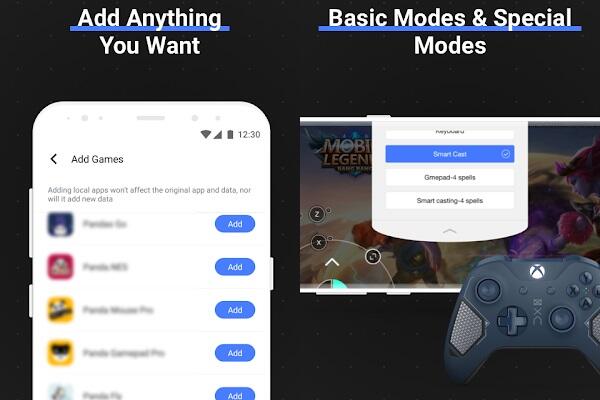 Highly customizable – This app is highly customizable for your needs. Aside from the fact that it supports many gamepads, keyboards, and mouses, it lets you configure the keys! With this, you can easily enjoy customizing your gaming experience.
But the app also comes with a Preset key configuration for 30+ games, so you don't need to set them up. This is handy if you want to quickly play a game since you don't need to spend a lot of time editing the keys.
Gaming recorder and gamepad calibration – Octopus Pro also comes with a built-in gaming recorder that records your screen! This is perfect when you're a streamer, and you want to share your gameplays.
Then, you'll also have access to a gamepad calibration to ensure that the gamepad is working as it should be. You can then adjust and freely edit anything as you wish!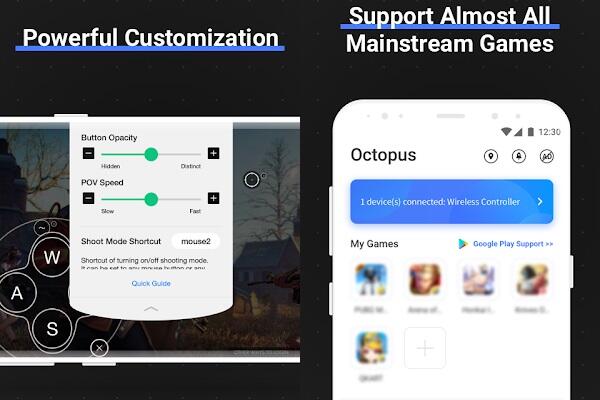 Different modes and fake location – The app also comes with two basic modes to fully adjust the app for certain games. Feel free to test out which game modes are better for you and the games you'll play.
Download Octopus Pro APK – Latest version
With Octopus Pro, you're able to play mobile games with a keyboard, mouse, and a gamepad today!