Nova Legacy APK 5.8.4a
Download Nova Legacy APK – Latest version – Free for Android and shoot your way out of the galaxy in this space shooter! Can you fulfill your missions successfully?
We've always marveled the beauty and mystery of space. As evidenced by countless movies such as Star Wars and Star Trek. Because of this, countless games about outer space has been made and they usually include aliens. One of the most recent games about this is N.O.V.A Legacy.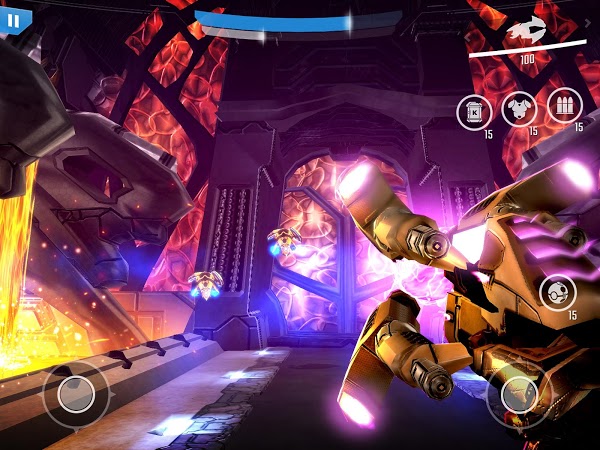 This game is developed by Gameloft and it has already received over 50 million downloads. This game is the global version which was remastered from the previous one. In this intergalactic game, we are having fun with aliens of all shapes and sizes. There are also multiple game modes in this game. Best of all, you can play this game in offline mode! Blast some alien invaders now! Read on to learn more.
What is Nova Legacy?
Imagine you're a soldier and you're conducting missions on the outer space. You're equipped with the latest space suits and gadgets. Not to mention, you have a space toy capable of playing alien enemies without a problem. Will you survive?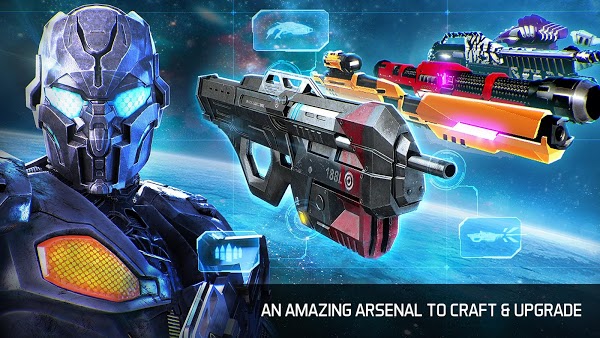 This is exactly the premise of N.O.V.A Legacy. In this game, you're playing commander Kal Wardin – a retired N.O.V.A marine. The aliens have just conducted a surprise raid which was the turning point of all mankind. You were summoned so you can participate in missions to eliminate the aliens. Your comrades will help you get back to battle as they equip you with the latest gadgets and weapons. Can you go back and take care of all the alien invaders before they eliminate humanity? In this epic FPS game, it's your job to fight off against alien invaders and more! Read on to learn more.
Features of Nova Legacy
N.O.V.A Legacy may look like a generic FPS shooting game but it's not! It features inter-galactic shooting mechanism that puts others to shame. Here are the game's features:
Multiplayer arenas – In N.O.V.A Legacy, you can immerse yourself in tons of multiplayer modes. In death match mode, you can fight 8 players until you get tired! Then there's also the death squad mode where you can fight a team of 4 players. But if you want to play the Campaign mode, you can do so. In this mode, there are a total of 19 missions with different difficulty levels. This is the main mode where you need to save humanity from the brink of extinction before the aliens. Can you do it?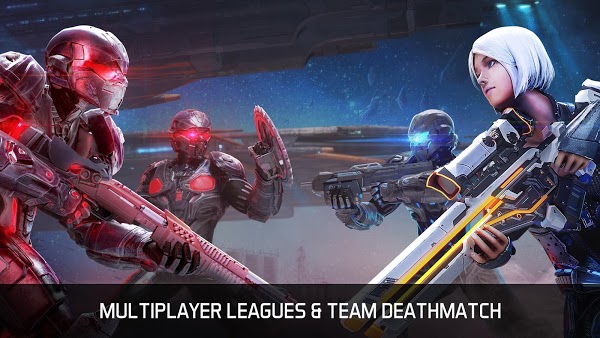 Weapons and gadgets – N.O.V.A Legacy isn't your typical game. In this game, your armor as well as your weapons are made for intergalactic combat. You can craft and upgrade your modern weapons by collecting cards. Plus, there are tons of weapons types such as sniper rifles and plasma guns to name a few. Also, you can equip different armors so you can become stronger. This will allow you to play in style and annihilate the aliens at the same time.
Offline and online – The Campaign mode of N.O.V.A Legacy is available for offline play! This means wherever you are, you can play this game without limits! But if you want to play against other people, you can do so thanks to the multiplayer matches.
Epic graphics – N.O.V.A Legacy is an upgrade from its predecessors in terms of graphics alone. This game boasts unique 3D graphics that will fuel your inner cravings for an intergalactic fight. Fight against unknown space creatures as well as drones and try to survive.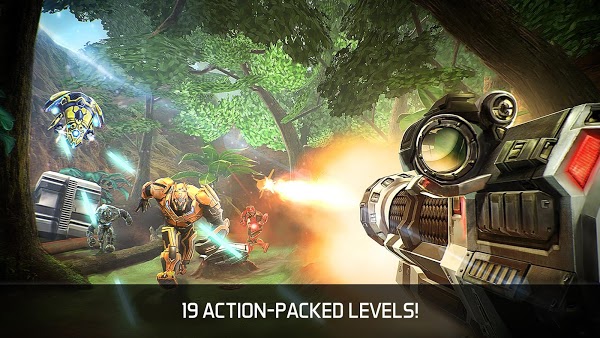 Easy controls – Since N.O.V.A Legacy is an FPS game; the controls will be familiar to most. You can move around using the virtual movement pad on the left side of the screen. Then you can shoot using the fire button at the right side. You can adjust your aim by swiping your finger in the screen.
Nova Legacy APK
N.O.V.A Legacy is an action-packed FPS game set in the distant future. Download the unlimited money now to access all the features.
Similar games: Gta 5 apk and Dude theft wars apk