Merge Animals 3D APK 1.7.13
Do you enjoy games that let you experiment? Download Merge Animals 3D APK Unlocked everything now! Merge various animals and win in the obstacle race! Can you do it?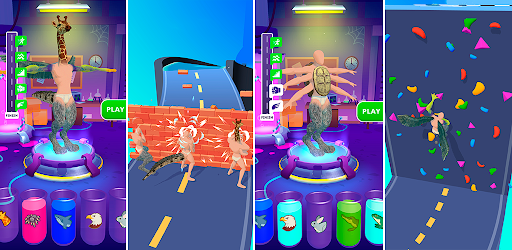 | | |
| --- | --- |
| Name | Merge Animals 3D |
| Updated | |
| Compatible with | Android 5.0+ |
| Last version | 1.7.13 |
| Size | 109.89 Mb |
| Category | Action |
| Developer | SayGames Ltd |
| Price | Free |
| Google Play Link | com.merge.animals |
There are so many unique and crazy games that are available which you can play now. Since there are now thousands of games available, developers are constantly creating unique games now and then.
You'll see these unique games every so often as developers are always trying to outdo each other. If you want something extremely unique, then you'll have to download Merge Animals 3D! This is an obstacle course game in its simplest form.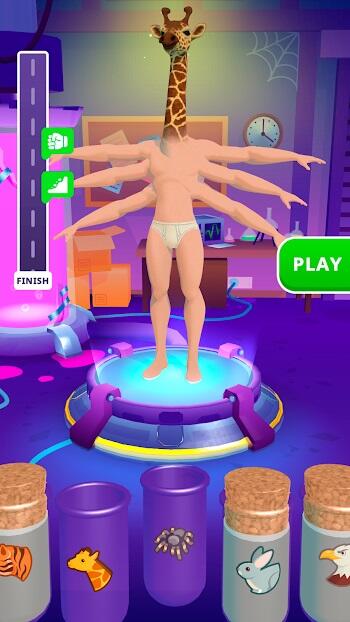 We've all seen thousands of obstacle course games by now, and they're mostly the same. But this one lets you merge various animals into one being that you can use to run in the obstacle course.
Today, you can select different animals such as giraffe, rabbit, gorilla, spider, alligator, whale, eagle, and many more. You can merge them all into one being as you outrace the opponents in this game. There are so many challenging levels to take, and you need to think carefully about creating!
Create the Best Runner
If you're someone who loves obstacle racing games, there are so many of them to choose from right now. You'll have the ability to enjoy so many obstacle course games today to see who's got the best reflexes.
There are so many levels to enjoy in these games and different obstacles to overcome. But even the most unique obstacle course game today can't compete with what Merge Animals 3D has to offer! This is a highly crazy game that you can play right now for free.
This game from SayGames lets you create the perfect specimen for running by combining various animal DNA! You can combine up to 10 animals today, such as eagle, giraffe, tiger, rabbit, dolphin, alligator, and many more.
You can then create a highly-unique animal that is perfect for overcoming various obstacles on your way. Here, you must strike a balance for speed, strength, and agility if you want to outrun your opponents. The best part is, you can enjoy so many levels!
In this game, you can enjoy a 3D running experience complete with the excellent lab that you can get.
Merge Animals 3D Capabilities
There are a lot of obstacle racing games today which you can enjoy. But Merge Animals 3D takes the cake as the craziest!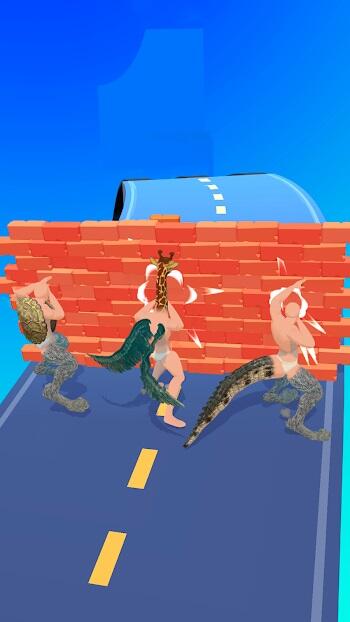 Merge animals and win – If you enjoy playing unique games, there are a lot of them available now. There are so many incredible unique games to play in various genres today. But one particular genre has been gaining popularity nowadays, and it's the obstacle course games.
If you're tired of the usual obstacle course games, why not try Merge Animals 3D? This is a breath of fresh air as you can create your mutant runner here.
This game lets you live out the horror in various movies where a doctor creates an unknown human being. In this game, you can create a unique being, sometimes even reminiscent of a monster.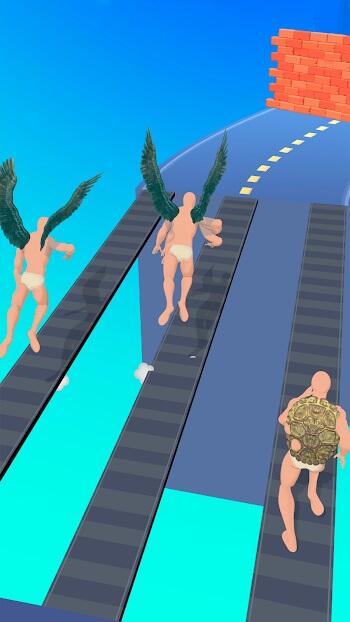 You're able to combine the DNA of different animals here, such as rabbit, eagle, giraffe, tiger, spider, dolphin, whale, alligator, and many more. You can then make a being that will trample every obstacle on their way and outrun everyone!
Merge different animals' DNA – In Merge Animals 3D, you're able to create a unique being from scratch. You can select what animal you want to inject into the human at the start of each level.
Here, you can enjoy combining different animals like alligators, rabbits, orangutans, spiders, giraffes, tigers, eagles, and many more. You'll need to take into account the obstacles you'll face so you can get the perfect being! Feel free to experiment and create the ultimate mutant runner.
Race in different levels – In this game, you'll be able to race in various levels along with different opponents. You'll then face various obstacles that will be in your ways, like the bricks, water, treadmills, and many more.
There are a lot of unique obstacles here that will test your skills as you fully unleash them in the game. You can also unlock various animal DNA as you complete various levels!
Highly-engaging graphics - Merge Animals 3D is a highly addictive and unique game that you can play. The graphics are nothing short of ordinary as it's in 3D. Everything is smooth here, even the lab that you'll have! Plus, the experiments that you can make will truly test the limits of what you can create.
Download Merge Animals 3D APK – Free shopping
Try Merge Animals 3D APK free upgrade and start creating the best mutant runner if you want a unique game to play!