Mystic Guardian APK 1.91.bfg
Tired of the same new RPG games nowadays? Why not try an old-school classic JRPG game called Mystic Guardian? Enjoy 16-bit graphics, tons of battles and more!
Role Playing Games or RPG games are one of the most popular genres of games in the world. Because of this, countless games are created every year for mobile phones. But since there are a lot of these games are popping up, some players feel that they are all the same. So, if you want to just play an old-school RPG, Mystic Guardian is the perfect game!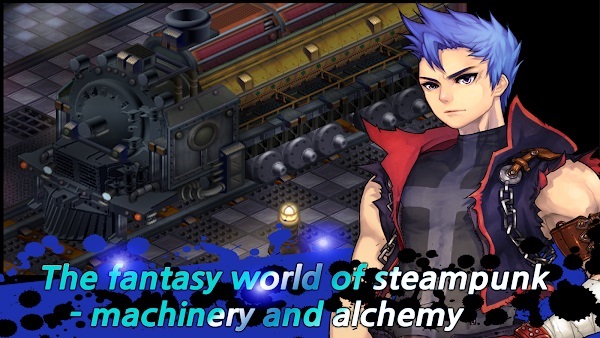 Published by Buff Studio, this old-school game came upon as a result of 2 fans of JRPG games efforts. They create this masterpiece for 5 years and finally released the perfect product. As a result, the game is able to bring you back into the 90s with the same graphics style, battle systems but a whole lot of changes! If you're a fan of this genre, then hop along for a ride!
The Ultimate Old-School RPG
RPG games are so popular all over the world. They are in many shapes and forms but they have a massive following. Most players play them for the adventure, action, rewards, and the story. But since this is the case, most new RPG nowadays are awfully redundant. They are similar to the games created now as they seem to the trend.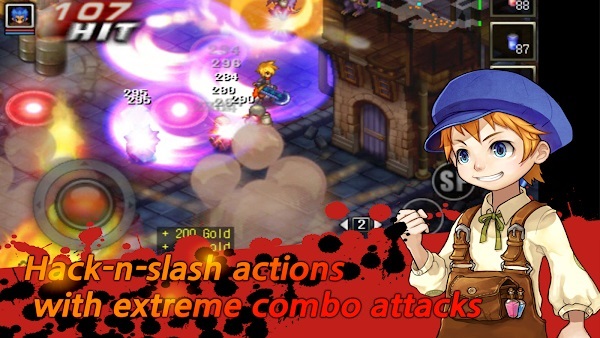 If you are sick of that and want to experience nostalgia, then you'd appreciate Mystic Guardian! The game that mimics the JRPG games of the 90s, this has a lot of surprises. First, it features a brand-new fantasy story that combines elements of steampunk and alchemy. There's also a total of 7 classes you can switch to! Most of all, there are a lot of adventures that await you in this game.
5 Aspects of Mystic Guardian that Stands Out
Want to try something new yet nostalgic? Mystic Guardian is the perfect game for RPG fans! Here are the 5 aspects of it that stands out the most.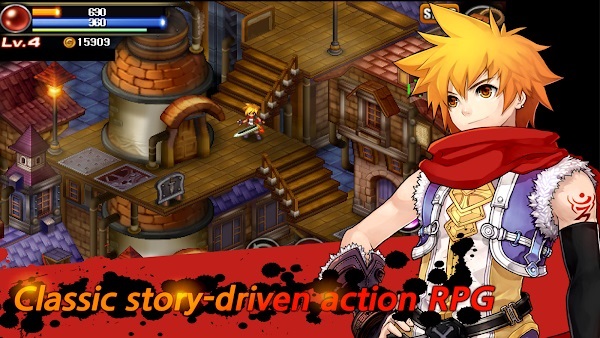 Epic game story – It doesn't matter if a game has the most cutting-edge graphics or the most intense battle scenes, if the story isn't captivating – it's just another game. Players want to indulge themselves in the game such that they would feel relieved when the story progresses or sad when a character die. In Mystic Guardian, you'll experience the unique stories of 2 playable main characters! Their stories are different from each other so it would be a great chance to explore the whole of the game. There are also a ton of secret storylines and alternate endings you'd only get to see when you play the game again. Plus, there are more than 500 narrative scenes all throughout!
Battle system – This game also features a comprehensive battle system where you can use more than 150 skills. Perform insane combos and create your own to kill off hordes of enemies! Throughout the game, there are 60 bosses that await you! To help you kill them, you can also upgrade your weapons and perform powerful summons. There are so many action and battle to look forward to in this game. Become stronger by killing powerful monsters!
Raid mode – If you want to gain experience and rewards as well as to test out your skills, you can participate in the endless dungeons. Here, you'll try to hold off as long as you can! This is where you can also set records so you can compare them with other players! Try to come out on top by playing more.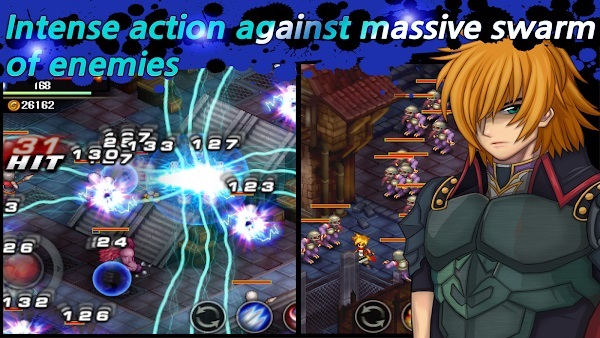 Nostalgic graphics – Unlike the RPG games of today, Mystic Guardian strives to give you a nostalgic feeling of what it was like to play RPG game in the 90s. At the same time, the developers incorporated modern visuals to bump it up a bit. This resulted in a beautiful graphics of Mystic Guardian that has smooth gameplay and action scenes.
Amazing crafting elements - You can also craft your own weapons and equipment on this game to face off against powerful enemies. There's even a feature called alchemy that you can explore to your heart's content. There are so many things to do in this game!
Download Mystic Guardian APK
Mystic Guardian is an awesome game that brings you back to the era where RPG games were the best! Play now and experience modern yet classic game!