MPL Pro APK v162
If you're keen on playing games and earning real money, then MPL Pro APK is for you! This game lets you play plenty of games against others and win real money now!
Who doesn't love to play mobile games today as there are thousands of them available? But for some people, they're more willing to spend their time playing games if they can win real cash. Although there are many games out there offering these games, nothing can beat India's number one e-sports app. MPL Pro is the best one to play today as you can play more than 60 games inside it and win real money! The app lets you play against others in different games in real time.
What this app does is that it allows you to play games inside the app and win money. There are many games to play such as the Fruit Dart, WCC, Pool, Chess, Fantasy Cricket, Quiz, Fruit Chop, Runner No. 1, Build, Monster Truck, Rummy, Ludo and many more! Each of these games have their own mechanics and you can play against real people competing for money. The more you win, the more prizes you can get!
Get a Chance to Play and Earn Money
Do you play games today? If so, then you might have played a lot considering there are thousands of games added each year on Google Play Store. With so many games to choose from, it's only right to play as much as we want. There are horror games, shooting games, puzzle games and even action games that we can enjoy today. But what if you're someone who enjoys playing and earning money?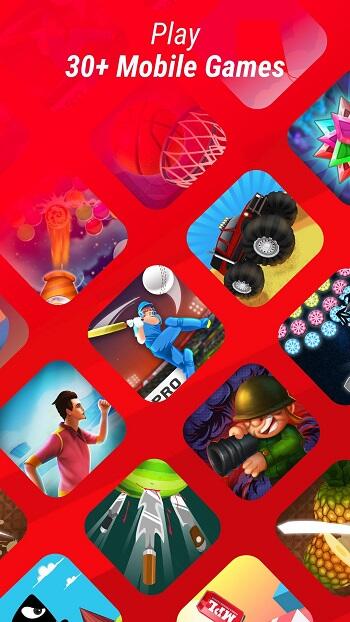 You may or may not heard of fantasy sports but it's one of the most popular activity in India and many countries in the globe. Essentially, it's a way to earn money by creating the best team and predicting the odds. Here, you will try to predict who wins the championship before the tournament starts and then earn money if you're right. But if you want something to play other than fantasy football or cricket, then MPL Pro is the app for you. This app contains over 60+ games today that lets you win real money if you win!
Here, you can compete against real players in different mini games inside the app. There are games of all types such as sports, action, runner, quizzes, casual, and many more. Here, you can enjoy games like Pool, Chess, Fruit Dart, Quiz, Runner No. 1, Fruit Chop, Fantasy Cricket, Fantasy Football, Rummy, Ludo, Bubble Shooter and many more. Basically, there are games for everyone today and you can earn real money if you win.
Here, you will enjoy a variety of games in all genres. But you need to pay a fee for entering any game so that you will have a chance at winning real money! Show your skills, luck and incredible talent now.
Capabilities of MPL Pro
Playing games has always been a fun pastime for everyone. But if you want to up the stakes a bit, then it's best to download MPL Pro to earn real money!
Play and Win Money – If you've ever tried betting and won, then you know how great of a feeling it is. There's a huge chance that you're still betting in the lotto or at the horse races to this day. But if you've never tried or heard of Fantasy Sports, then you're about to enter a beautiful activity. This is similar to betting but it relies more on your abilities more so than luck. Here, you'll pick a team that you think will do well throughout the tournament or league.
You can choose from a variety of teams and select the best according to your preferences. Then, the others will also do this and the more your players score, the higher your scores will be as well. The user that scores the most at the end of the tournament wins real money! There are plenty of fantasy games available in MPL Pro as well as other games to play for real money!
Play Over 60+ Games – If you have a mobile phone, there's no reason not to play a mobile game. There are tons of them available for everyone whatever genre you fancy. But if you're serious about earning money, then you might consider downloading MPL Pro first. This app provides over 60+ games inside that you can play to win real money. Here, you can enjoy a variety of genres like fantasy games, sports, action, casual, shooting, strategy, card games, and many more!
Here, each game is unique and allows you to play a fun game that involves real money. Not only can you enjoy each game but it also allows you to go up against real opponents. If you have a talent for Chess, then you can obliterate opponents by playing Chess through the app. Or, you can opt for the Fantasy Games and try your skills and luck in selecting the best team and players. Here, there's Fantasy Cricket, Football, and many more available.
Play Against Real People – What makes this game so fun to play is the fact that millions of players enjoy the game as well. This means you'll play against real people to compete for real money. You can challenge others in 1 on 1 battles or on a tournament match to see who can come out on top. There are many games to play and many cash to win!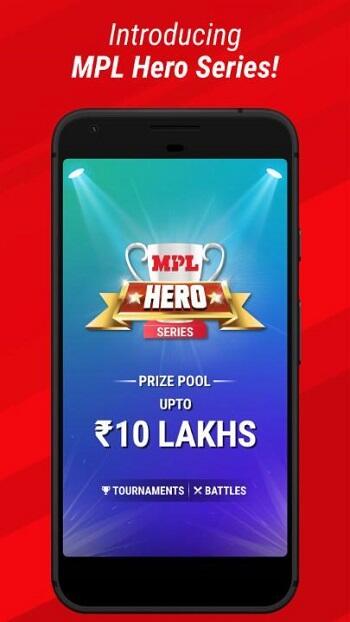 Fantasy Games – As mentioned earlier, there are all sorts of Fantasy Sports games available in MPL Pro. There's Fantasy Basketball, Fantasy Cricket, Fantasy Football and many more. There's even an MPL Esports available today! This means you can win money by enjoying the sports you love and watching their game as well as cheering for them.
Earn Real Money – As mentioned, you will need to pay a certain fee before playing any game here. But you have a fair chance of winning based on your luck and skills! You can also withdraw your earnings via Paytm Wallet, UPI, Amazon Pay and Bank Transfer.
MPL Pro APK – latest version
If you want to make your playing time productive, you need to download MPL Pro! Play and earn real money today.