Coin Master APK 3.5.1172
Download Coin Master APK - latest version - for Android and get to work levelling up your village to raid others and build a huge army.
Coin Master is the hugely popular Android game from Moon Active where the main goal is to level up a fun and quirky village to be able to take down real life opponents. A lot of the fun comes from the spinning mechanics, which means you don't know what comes next - an attack, a raid, a chance to get free loot! Coin Master has over 2 million downloads and 4+ star reviews - a real hit.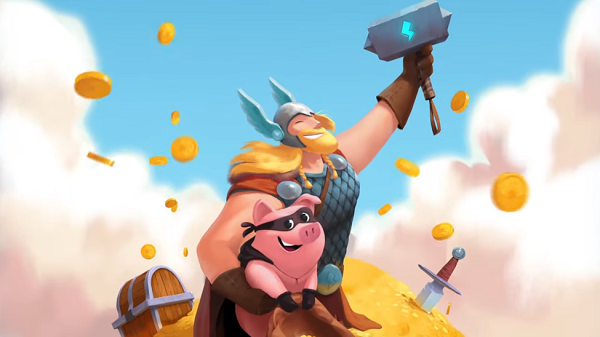 First released way back in 2016, Coin Master has undergone several fantastic updates over the years. From just VIkings, you can now choose to play as a Pirate, Hippie, King, Warrior or classic Viking. Lots of different events regularly take place in the game, the fun spinning loot mechanics are addictive, and the combat gameplay is thrilling. Stealing treasure and collecting loot are the name of the game.
A Guide to Coin Master - How To Become The Master of Coins
Thanks to the help of a APK for Coin Master, you can get unlimited spins and unlimited loot, but there's also lots of tips and tricks to help you progress in the game quickly. There are a few key components to the gameplay you should remember: Spinning, Attacking and Raiding, Pets, Cards, and Villages. If you can master each of these different parts of the game you'll be an expert Coin Master in no time at all.
Getting your head around spinning in Coin Master
At first, it might seem like spinning is very straightforward. Just spin, right? Well, there are a few things you need to know before you start. Spins are generated with 5 spins an hour and go all the way up to 50 spins. That's where it maxes out, making your max time for all your free spins 10 hours. If you want to optimize your spins then you need to sign in and make all your spins every 10 hours - now that's committing to the Coin Master adventure!
How to Attack and Raid
There are no crucial tips to give about how to complete a successful attack. Strategy varies from attack to attack, and no way is better than another. One tip, though, is attack villages that already look like they're damaged (you can see this by the burning buildings!). This means the village might not have a great shield level. Raiding is where you steal other player's coins, but you can only steal a few coins at a time. You need to dig holes and guess where the coins will be uncovered.
The Three Awesome Pets in Coin Master
There are three pets available in Coin Master. Foxy, who offers raid rewards and unlocks at level 4, Tiger, who boosts your attacks (you need to complete a card collection first), and lastly, Rhino, the defensive pet who you also need to complete a card collection for. These pets are levelled up with your experience points and you can feed them a treat every four hours.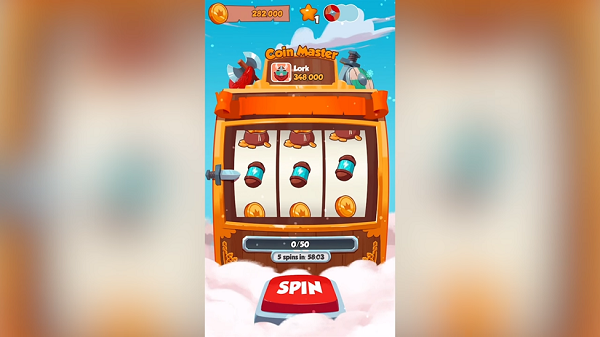 Collecting Cards
Collectible cards are a huge part of Coin Master. These cards allow you to unlock sets of powerful upgrades, which come in the form of extra spins or a boost to your XP points. Different cards are rarer than others, and you might find some of these cards particularly hard to find. There is a mechanic where you can send cards between your Coin Master friends, but that can only be done with Silver cards. This is to make it trickier to complete sets and get those important boosts.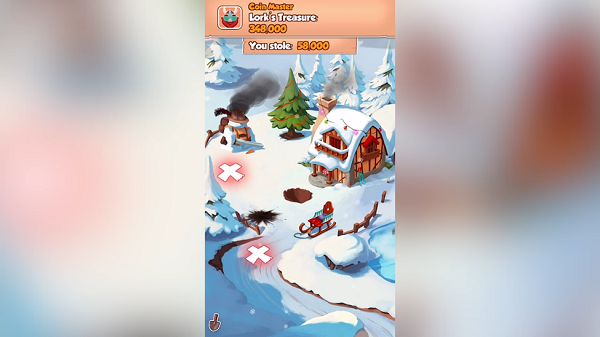 Your Village
There's no doubt that your village is one of the most important parts of becoming a master at Coin Master. Your level is determined by the strength of your village, and the level is essentially classed as your Rank in the game. Players will target your village and hunt after your coins but it's your task to continuously level up your village by boosting different objects. Once an object is attacked in your village, you will have to pay for it to be repaired (usually half the cost of an upgrade.)
Download Coin Master