Messenger iOS Emoji APK 1.1
Download Messenger iOS Emoji APK latest version and access iPhone's emoji on your Android phone. It offers an enhanced messaging experience that'll keep you chatting!
| | |
| --- | --- |
| Name | Messenger iOS Emoji |
| Updated | |
| Compatible with | Android 5.0+ |
| Last version | 1.1 |
| Size | 44 MB |
| Category | Tools |
| Developer | Emoji |
| Price | Free |
Crucial Details of Messenger iOS Style for Android APK
Facebook Messenger iOS Emoji APK is an application that allows android users to use iOS Emoji on their devices. It gives them access to thousands of unique features that make gaming fun.
This application is lightweight and requires 15-30 MBs depending on the version. Its integration into Android's messaging is seamless, thus allowing users to start using them without difficulties.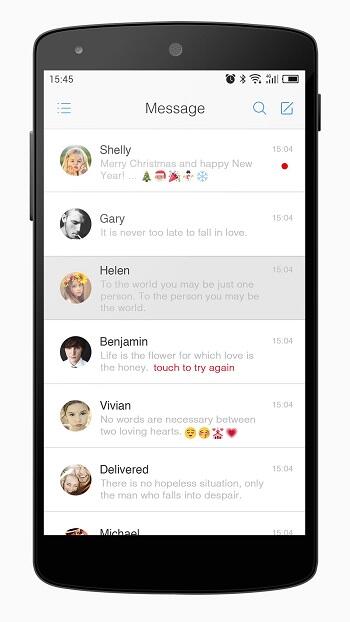 Additionally, the app is regularly updated to ensure that users get the latest version of the Emoji collection. This way, they will have fun and enjoy every minute they spend chatting.
Why the Messenger iOS Emoji APK Download is Unique
The latest version of this application comes with numerous features that every Android user would wish to use. It offers an exclusive collection of extraordinary emojis, GIFS, and themes.
Even better, the collection is compatible with several social media applications, including Twitter, Instagram, and Facebook. Here are other features of Facebook Messenger iOS Emoji APK:
More than 10,000 Themes. This application offers diverse themes that enable you to customize your social media experience.
Dynamic New Stickers. These stickers are designed to match their iOS counterparts, thus giving users a wonderful chat experience. Additionally, the app has an extended collection of emotive stickers that allows you to interact with other people in a fun way.
More than 3700 Emojis. This application offers a wide range of emoticons that are fun to use. It comes with emotive emojis, GIFs, casual smileys, and more!
Sending Photos through Emojis. You can now create custom images using the emojis from this app. This way, you'll have a creative chat experience with friends.
Preview Images before Sending. Messenger iOS Emoji APK comes with a preview feature that enables users to check photos from their gallery, thus ensuring they send the best photo to a friend.
Animated Stickers and GIFs. This app offers a collection of animated images that enhance your chat experience with friends on social media.


It Is Free. Facebook Messenger iOS Emoji APK is completely free for download and provides a wide range of emotive emojis to keep you entertained while chatting with friends.
Live Location Feature. Messenger iOS Emoji APK also comes with a live location feature that allows you to share your current location with friends.
In addition, the application is easy to download and offers an intuitive interface that makes it fun for users of all ages. It's free from viruses and malware, thus ensuring safety throughout.
Guaranteed Compatibility with Android Devices
This application is compatible with most Android devices. It works well with Android devices such as Huawei, Nokia, Xiaomi, HTC, or ZTE. Even better, you do not need a VPN to use this app since it works without any configurations.
As such, you can enjoy its features from the moment you download it on your device. It is a community-driven project that offers fun chat options to both Android and iOS users.
No Root Required to Download the App!
One of the best things about this application is that it doesn't require root access to work on Android devices. It also does not require special permissions, making it safe for use by people of all ages!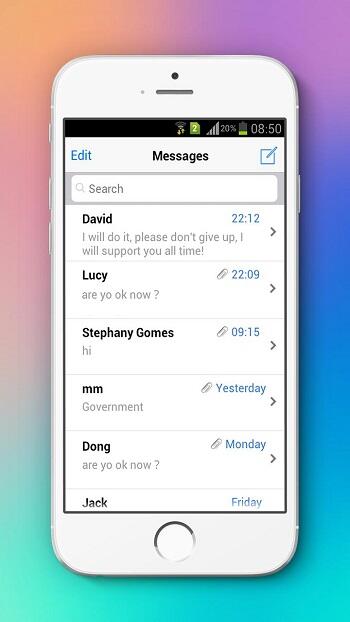 To download Messenger iOS Emoji APK, follow the following steps:
Look for a Reliable Third-Party Website. This application is not available at the Google Play Store. As such, you will have to download it from a third-party website. Look for a reliable source that offers this application and download it on your device. Ensure that the site belongs to a reputable source to avoid malware or harmful downloads.
Download Applications Safely on Android Devices. Before you begin downloading apps from an unofficial website, you must open Settings and scroll down to "Security". Ensure that you check the "Unknown Sources" option to allow downloads from unknown sources.
Install the Application. Once the download is complete, you can now install Messenger iOS Emoji APK on your device. Open the file and allow all permissions asked by the app. You will then be able to use it as expected!
Regular Updates!
The Facebook Messenger iOS Emoji APK comes with updates to ensure that you get the most recent features. It has a cutting-edge design and a wide range of emotive stickers for entertainment while communicating on social media. Its interface is also simple, thus allowing users of all ages to navigate through the app.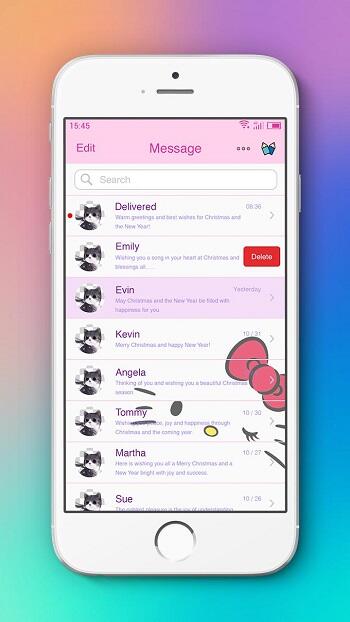 However, this application does not offer automatic updates. As such, you should keep checking for new updates regularly to keep your app up-to-date.
Conclusion
If you are tired of sending boring text messages to your friends on Facebook, the Messenger iOS Emoji APK is the app for you. It works well with most Android devices and comes in a clean design that provides fun chat options.
Some of its unique features include a live location feature, fun stickers, and emotive images to keep you entertained while chatting. Its regular updates ensure you access the latest features of the app always.