MeMiMessage Pro APK 7.1.7
Have you always wanted to create your own unique text story? Use MeMiMessage Pro now and make the best fanfiction stories and share them.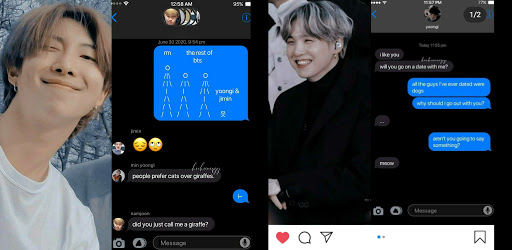 Nowadays, there are a lot of cool apps that we can download and use. We see so many pictures and videos online, and a lot of them aren't even real! They're mostly made up for entertainment by various users worldwide and some with the use of apps.
A lot of apps have gotten so advanced that we can enjoy so many things from now. One of the most used and enjoyable ones is MeMiMessage Pro, and it allows you to create fan fiction stories!
If you've ever seen memes or videos about texts before on social media, then they were probably made from this app. This is a popular one that allows you to create text conversations and make them look real.
You can name the contacts anything you want and type anything you want in the chatbox. Here, you can type in the blue and the gray chatbox and make it seem like two people are conversing. Enjoy editing the time, name, profile pic, and more!
Create Text Stories with MeMiMessage Pro
If you love playing with various games and apps, there is so much to choose from today. There are so many apps that you can download, such as one where it imitates a broken glass to prank your friends.
Or, you can download one where you can imitate a whoopie cushion or even an app that lets you meditate! There are so many apps to choose from today, but if you love creating stories, MeMiMessage Pro is your app.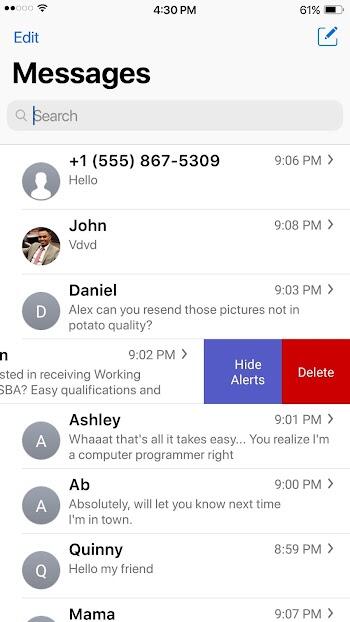 Since we use our smartphones a lot these days, we can relate to text messages more than books now. We enjoy stories through text messages which we can watch as their all-over social media.
Today, it's your time to create messages or even pranks someone with this app! Here, you can start fake conversations and make them seem real. You can converse with anyone you want to as you can put a profile picture and a name.
You can even edit the battery, time, camera functionality and send photos and videos! This app acts like a real messaging app, except that it doesn't send the messages.
Capabilities of MeMiMessage Pro
If you're searching for a fun app to try, why not create your own fan fiction story with MeMiMessage Pro?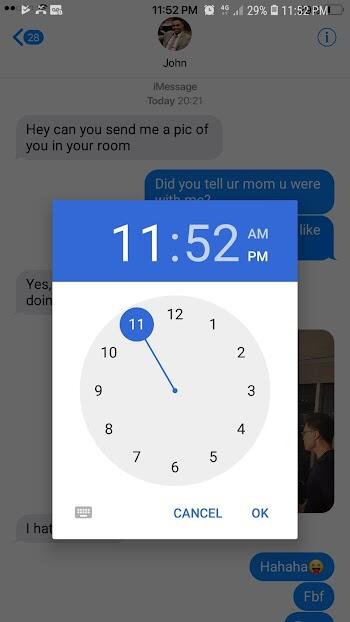 Create unique stories – Even though it's not a good practice, many people like to gossip a lot. They find juicy text messages entertaining, which is why there's a lot of fake memes and videos today.
If you've ever watched one of these, there's a big chance that they're fake, and they were made from MeMiMessage Pro. This is one of the most popular apps when it comes to phony chat messages.
With this app by Helpers.US, you can enjoy creating unique and fake stories now. There's just something so entertaining about reading other people's text messages even though they may not be real.
This is the new form of entertainment now, and you can join in on the fun using this app! Here, you're able to text on the two sides and edit a bunch of things. You're free to create as many text stories as you want here!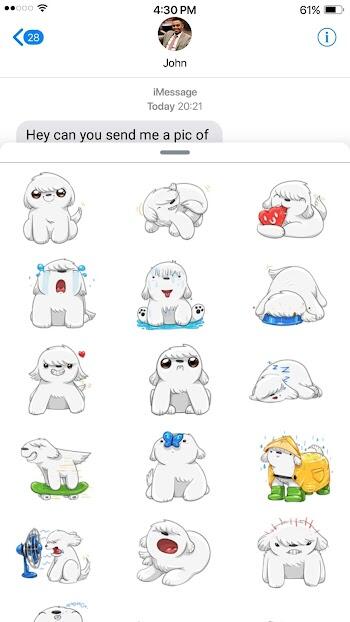 Create messages instantly – In MeMiMessage Pro, you're able to fool the viewers and make it seem like two people are texting each other. But in reality, you're the only one texting here since this is a roleplaying app.
You can hold the Blue Arrow to make a blue message and the Gray arrow to make a gray message. This will make it seem like two people are conversing with each other when you're just the one doing it. Create unique stories and memes now and share them!
Edit the time, profile pic, and name – Aside from sending texts, you can also complete the story by editing the time, profile pic of the contact, and the name.
You're free to adjust these anytime you want so you can create a believable story today. Have fun changing, as this app will act like a real messaging app for you to use!
Send pictures and videos – In here, you can also send photos and videos just like in a real messaging app.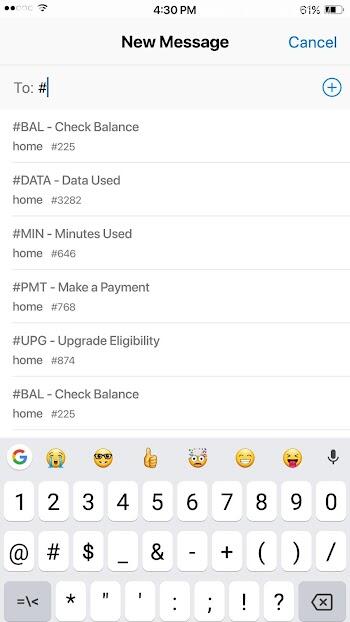 You can freely make a unique story with this feature since you can send some evidence if it's needed in the story. This will provide some visual narrative that your audience will love!
Edit other elements – You can also edit many features and enjoy many other functions here, such as the ability to delete messages, stickers, cameras, bubble annotations, and more.
Download MeMiMessage Pro APK – No watermark
If you want to enjoy creating unique text stories, then MeMiMessage Pro is the app for you! Enjoy it now without any watermarks.