Play Tube & Video Tube APK 1.3.4
Download Play Tube APK Latest Version free for Android now. Enjoy this third party music and video player to enjoy from any location on your mobile.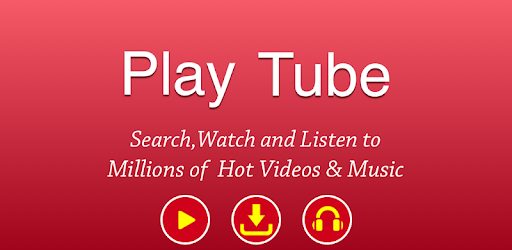 Having a few issues with YouTube? Tired of those pesky ads and maybe more disturbing your viewing experience? Luckily, there is an alternative way to experience trending and popular videos on the internet. Download Play Tube for Android and you'll get the same, if not a better experience than the YouTube App.
With this powerful third party Tube client, you can watch all of the latest and greatest internet videos around. Newly released, old and lost to the times of today, generation symbol, and trend starters are all available.
Check Out Play Tube Features
So, aside from the obvious YouTube, why should you be using Play Tube? What does this application offer that isn't already offered by the most popular video watching service in the world?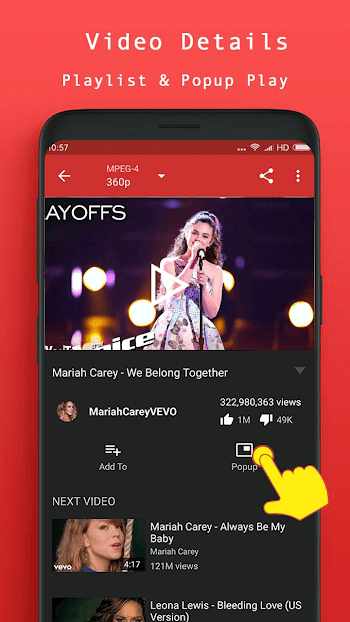 Well, there are many different aspects of the Play Tube and Video Tube App that anyone from any region can enjoy and revel in. Imagine, there's a specific video you want to watch on YouTube, but there are many restrictions. For instance, something might be location locked and restricted from viewing. That just sucks.
So, where are you going to watch that video? Don't worry, Play Tube has got you covered. Check out all of these amazing features included when you choose to use the PlayTube App as your video viewing tool:
First, have access to an entire collection of trending videos all over the world. Get the most popular and renowned videos on the internet, as well as long lost videos that have been forgotten in time.
In addition, you have the ability to search for the exact videos and channels you desire. Nothing should be too hard to find.
All videos and music will have detailed descriptions to keep you well-informed about all the content you are about to watch. Never in your life will you ever select a video and think, "Hmmm, I wonder what I'm about to watch…"
Now, you can multitask with ease. There is a pop up play feature that allows you to view your videos at the same time as any other task on your device. Go ahead and browse the web, while watching your favorite vines compilation, epic fails, music videos, and more.
Have you found your favorite videos? Are there a few songs and compilations that you want to hold onto and even share for your friends? Well, now you can bookmark and save all videos to your playlist with ease. With just a simple tap, you'll have saved your Play Tube video with the swiftness of a 1080p 60FPS stream.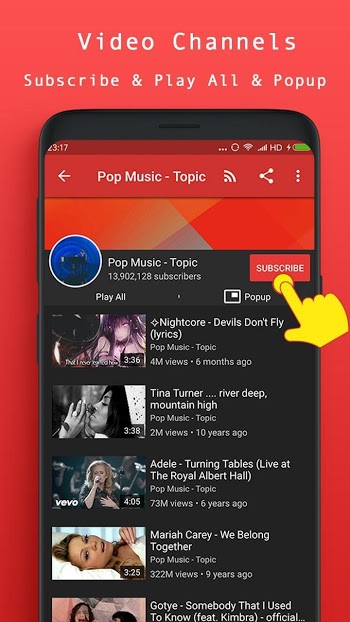 Finally, if you've found a channel you enjoy, you can immediately subscribe to them. Get notifications of their next released content and always be ahead of the view counts to post that "First" comment.
A Few Small Notes:
Play Tube and Video Tube uses Tube services in order to gain all of the content available through the application. As such, these videos can be found from various sources, but are all made watchable on one amazing application.
No caching tracks will be provided to any users of the application. Although, we are not the original creators of the app, it is still worth noting.
Play Tube APK Free Download
Remember, with the Play Tube APK Latest Version, you'll have all of these mentioned features and a few extra benefits. That is, if you choose to install from our website over the basic Google Play Store.
Do you want to save your mobile data? How about your storage and space? Then, go ahead and choose to download and install an APK! Furthermore, you can add even more fun and useful apps onto your mobile device at the same time. Of course, you'll still have space to spare if all the applications and games you choose to install are APKs.
Conclusion
At last, all great videos from Tubes all across the internet come together for the ultimate crossover third party tool. Get the PlayTube APK download for Android now to get started.