Tween Craft Mod APK 1.146.0 (All unlocked)
Do you love to create unique scenes today? Download Tween Craft App and feel free to express yourself! Enjoy many characters and scenes that you can make here.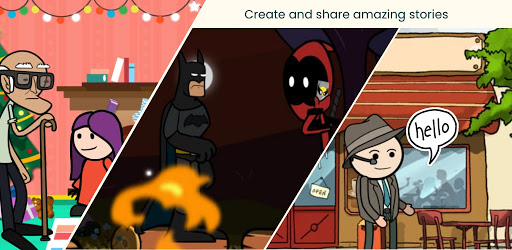 | | |
| --- | --- |
| Name | Tween Craft |
| Updated | |
| Compatible with | Android 5.0+ |
| Last version | 1.146.0 |
| Size | 84.36 Mb |
| MOD | All unlocked |
| Category | Entertainment |
| Developer | Tweencraft |
| Price | Free |
| Google Play Link | com.kk.chimpoon |
If you want to create something, you can draw it physically or digitally today. There is so much software that can help you, such as Adobe Animate, Blender, Animaker, and many more.
You can use the many available software today to create stunning videos that you can upload freely today. But the only problem would be the complicated controls that you need to learn. If you're looking for a great cartoon video maker, you can use TweenCraft instead!
With this app, you can create any cartoon video today that you can use for YouTube, Facebook, or anywhere you like. You can easily create animation videos here since you don't have to draw everything manually. You can select various elements from pre-created ones, such as characters, locations, and many elements.
You can freely customize the characters, change their positions, record dialogues, add comic bubbles, and so on. You can also add background music and voiceovers if you want to create a great video!
Easily Create Cartoon Videos
We can watch tons of videos today on the cinema, TV, websites, and tons of streaming platforms. There are so many videos being made, especially animated ones since it allows the creators to create without real actors. With animation, anything is possible so long as you're able to draw your idea into a reality.
But in this age of smartphones, you don't even need to learn how to use complicated animation software! You can download TweenCraft so you can create as many cartoon videos as you want today.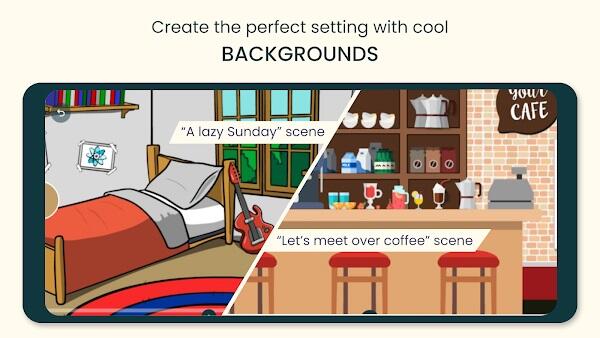 This app is like the Canva of cartoon videos since it allows you to create videos quickly. The app comes with premade characters, locations, and other elements that you can fully customize. You can select plenty of different characters with different styles, genders, and moods today.
Nikki, Tom, Tic, Tac, Toe, Bhai, Mental, G.2, and many more. You're free to customize the characters from their clothes to their expressions and positions here.
With this app, you can drag and drop elements in different scenes to create a seamless video. You're also able to add any details and adjust anything you need to.
Features of TweenCraft
There are so many fun things you can do in TweenCraft! Create the best videos that you can do today.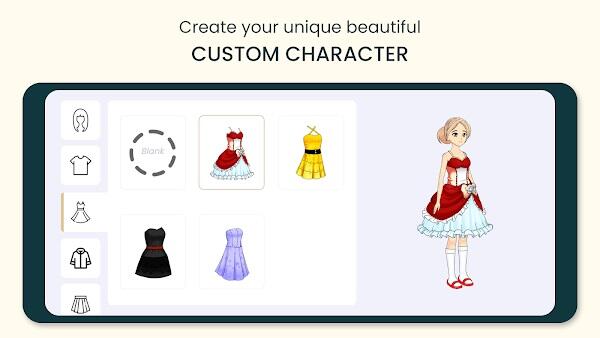 Create cartoon videos – Thanks to the internet, we can watch tons of videos today on various platforms like YouTube, Instagram, Facebook, and more. But the best thing about these platforms is that they allow us to upload our creations and get tons of views.
But if you don't know how to draw or animate, you can use TweenCraft instead of the complicated software applications. Here, you can create animated videos without drawing anything!
With this app on your hands, you can create the ultimate cartoon video that you can upload today. You can use any of the premade characters, or you can create your own as you can personalize the clothes, hairstyle, jackets, and many more.
You can also animate your characters to do various poses and moves depending on what you want. You can also select different backgrounds from a room to the local café and the beach. Create the best video out of your story idea now.
Premade characters – In TweenCraft, you can create the ultimate character today that will fit well with your story. You can personalize the character however you want today to change the shirt, shorts, hairstyle, shoes, and many more.
You can also freely use the premade characters that the developers have made today so you can fit them in any story. You can enjoy many types of characters here, where you can enjoy different ones today. You're free to use as many of them as you need!
Locations – In this app, you can also use various locations that are perfect for any scene. Whether you're looking for a scene at the café or the beach, you can use many scenes available here.
There's Church, college, beach, café, blue, black, pink, school, white, yellow and many more. You can freely choose different backgrounds for different scenes that you can use today. Have fun creating various scenes with the help of the backgrounds!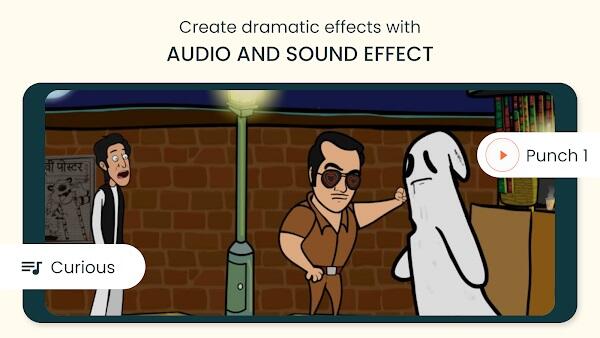 Animate and customize – With TweenCraft, you can freely animate and customize your characters to move in different directions.
You can also change the position and face expressions here. Feel free to create different scenes today! You can also freely customize the characters as you wish.
Images, Gifs, VFX, Comic Bubbles, Voiceovers, Music – With this app, you're able to add music, photos, GIFs, comic bubbles, and even voiceovers.
Download TweenCraft Mod APK – Full unlocked
If you want to enjoy creating videos today, you can download TweenCraft today and easily create videos.