Larva Heroes Battle League APK 2.6.5
Download Larva Heroes Battle League APK Latest Version free for Android. Play with many adorable and fun characters in this action PvP for kids of all ages.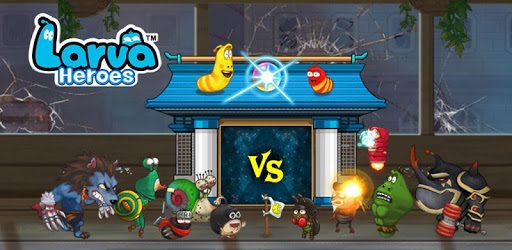 Larva us an addicting, cute, and funny animated series for children and adults to watch and appreciate. On that note, it's only expected that the franchise would have games and other media to support itself. Download Larva Heroes Battle League for Android and experience an unexpected type of game for such an adorable case of characters.
Larva Heroes Battle League Features
Who doesn't love Larva? That being said, some people may seem a little too "mature" or "cool to enjoy this game. That is definitely not the case!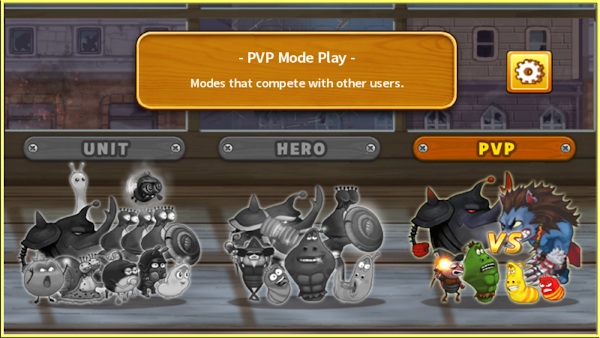 If you ignore the IP, you'll discover a fun game worth playing. Nonetheless, it may not be for everyone. Although, the gameplay aspects still hold up as a standalone game for players of any age to appreciate.
So, check out the different features offered in Larva Heroes Battle League:
Level up and improve your characters by playing through the Stage Mode.
As such, your characters / Heroes can be strengthened up to 6 stages in total for complete effectiveness. Raise them and combat all of the different tasks and battles ahead of you.
You and up to 4 can head into the Dungeon Mode to take on various challenges to test the skills of your larva.
Collect Fortune Cookies in the Stage Mode, which can give you more rewards. These sweet treats will grant gold, items, and even gems!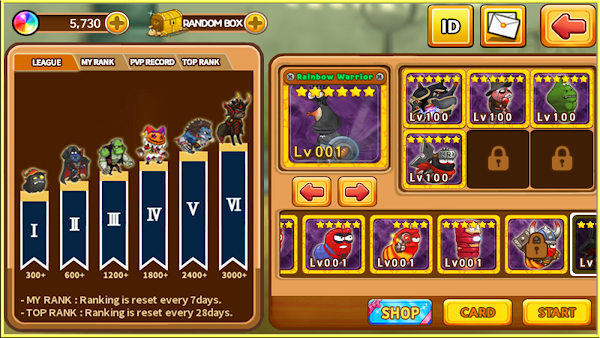 After all us said and done, you should visit the leaderboards via the Main Menu. Check out your own competence among the competition. Who is the best? Who needs improvement? Find out all of this from here.
Graphics
The graphics of Larva Heroes Battle League allow you to appreciate the art style of your beloved series, with great 2D visuals. This way, each character seems more expressive and animated when transitioning between different actions.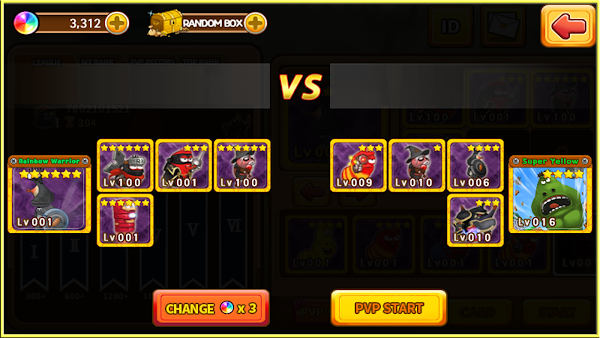 You won't experience any clunky or off-putting animations or movements. Everything looks great and the larvae themselves are a treat and joy to watch in action.
Larva Heroes Battle League APK Free Download
In addition to everything else, you can download the Larva Heroes APK Latest Version free for Android to enjoy more features.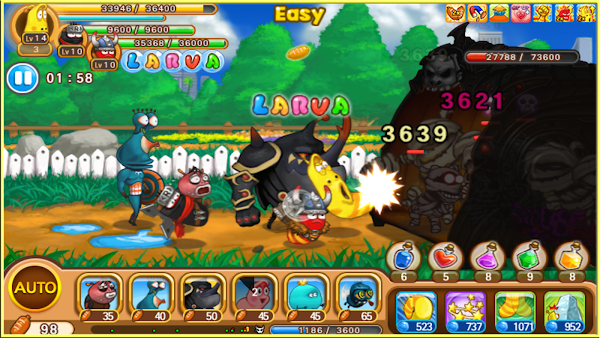 With this version you can access:
Conclusion
With these additions, you can appreciate the game a lot more. For younger players, it will be a slog to grind for currency. Furthermore, most children would lose interest early. Not anymore, when you download Larva Heroes Battle League APK unlimited money and other cheats.