Kung Fu Supreme APK 2.9.1
Are you a fan of martial arts? If yes, you should download Kung Fu Supreme APK for Android and enjoy fast-paced action gameplay with stunning graphics.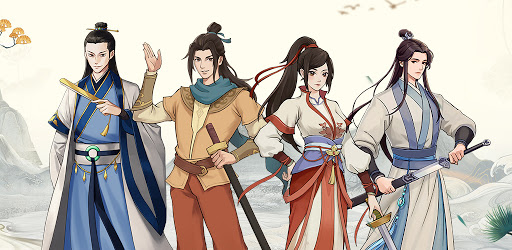 About Kung Fu Supreme APK
Kung Fu Supreme APK is an action-packed game where you experience the thrill of martial arts battles. It features different Kung Fu techniques that you can use to defeat your opponents.
You are determined to restore peace in the world, and the only way to do that is by mastering different Kung Fu styles. You must train hard to become the ultimate Kung Fu master.
However, training will not be enough! You will face seasoned opponents who will try to stop you at all costs. You must be prepared to use your skills to defeat them. Download the game and become the most sought-after Kung Fu master.
Defeat Kung Fu Masters
This world will not be kind to you. You will play as a swordsman on a quest to vanquish evil. Use your Kung Fu skills to defeat different masters and their minions.
The game will throw different challenges at you, and you must be prepared to face them. You will come across different Kung Fu masters, and each one of them will be tougher than the last.
The gameplay is fast-paced, and you will have to think on your feet to defeat your opponents. You must use your Kung Fu acquired skills to defeat them and restore peace in the world.
While the challenges will be straightforward at first, they will get progressively harder. As such, you must incessantly train to increase your chances of success.
Explore the Jianghu World
This game is set in a Jianghu world. You will explore different areas and fight different masters. The game world is vast, and there is much to explore.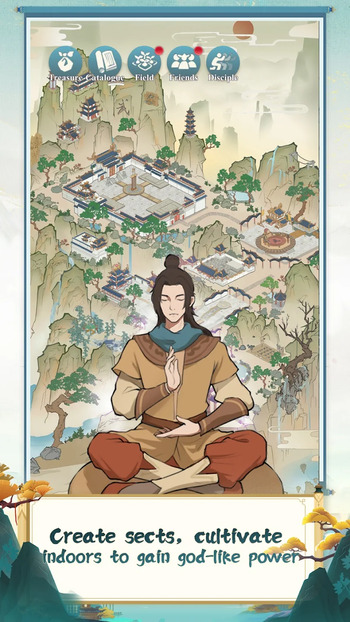 You will come across familiar faces, and you must help them in their time of need. Some of them will be helpful while others will try to stop you. It is up to you to decide who to trust.
Your goal will be to finish top of the Jianghu world. Only then will you be able to restore peace. To achieve this, you must understand all esoteric martial arts, charms, and techniques. Get all the basics of Oriental Kung Fu and use them to your advantage.
Collect Valuable Treasures
This game is not all about fighting. You will also have to collect valuable treasures to progress in the gameplay. These treasures will help you upgrade your skills and become more powerful.
As such, you must put your Kung Fu skills to use and traverse different areas to find these treasures. Some will be easy to find while others will require some effort. No matter what, you must never give up.
Create Sects to Gain God-Like Power
Sects are organized groups of Kung Fu masters. You can create your Sect and invite others to join you. Once you have enough members, you will gain God-Like power.
With this power, you can take on the strongest opponents and defeat them. However, creating a Sect is not easy. You must first prove your worth by defeating different Kung Fu masters.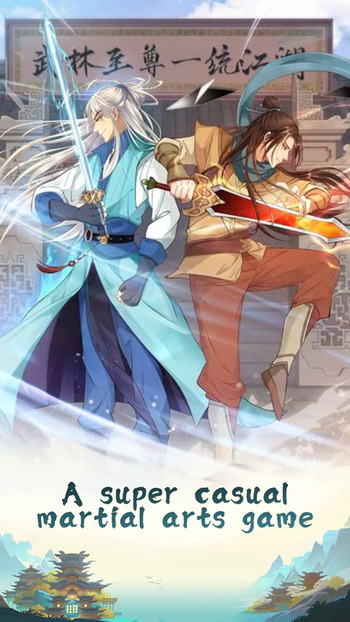 Only then will others be willing to join you. You must also have enough resources to sustain your Sect. If you are determined, you will achieve anything and unlock the following:
New Friends. The game will introduce you to new people. You can add them to your Sect and fight together.
New Fields. Once you have enough members, you will unlock new fields to explore. This will increasingly help you in your quest to find valuable treasures.
New Treasures. With more members, you will be able to find even rarer treasures. These will help you become even more powerful.
Additionally, you will get new skills, new catalogs, new disciples, and new titles. You can also take part in different events and get rewards.
Different Martial Arts Skills to Learn
This game will introduce you to different martial arts skills. Some of these include:
Baguazhang. This uses a palm-and-strike technique and is one of the most difficult martial arts to learn.
Choy Li Fut. This technique uses kicks, sweeps, and open-hand strikes.
Eagle Claw Kung Fu. This technique uses grappling, takedowns, and strikes.
You must learn all these skills and master them to progress in the game. You will also have to use Chi energy to perform different techniques. This is the lifeblood of Kung Fu and will help you become more powerful.
Unique Features of Kung Fu APK
No Manual Operations. This is an Away From Keyboard (AFK) game. You do not have to manually operate your character. Once you start the game, your character will automatically move and fight.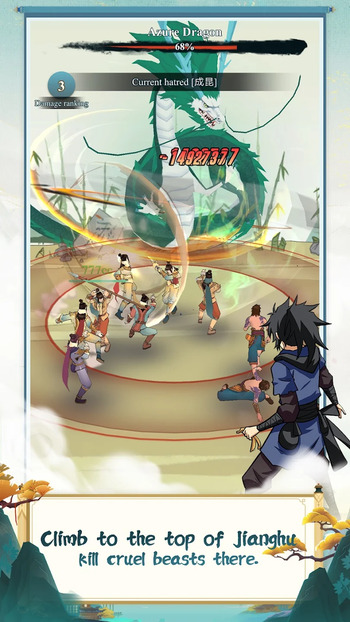 Adjust Tactics. Based on the situation, you can change your tactics. Various techniques will only be effective in certain situations. You must study your opponents and find their weak points.
Auto-Collect Treasures. Your character will automatically collect treasures. You do not have to worry about picking them up yourself. Just focus on the fights and let your character handle the rest. There are numerous treasures and bounties to collect.
Lots of Tournaments. You can take part in different tournaments to test your skills. You will be matched up against other players from all over the world. Win these fights and earn rewards.
Continually Upgrade Your Skills. You can unlock different skills to make you more powerful. This way, you can take on tougher opponents and progress in the game.
Awesome Graphics and Incredible Sound Systems
This game simulates the real world perfectly. The graphics are realistic, and you will feel like you are in a real Kung Fu movie. This game an undeniable work of art.
Kung Fu Supreme is an incredible game that any martial arts fan will enjoy. Its sound effects are exceptionally powerful, and the graphics are realistic. You will hear the sound of every fist hitting its target. This game also has an excellent soundtrack that helps set the mood.
Kung Fu Supreme APK Download
The Kung Fu Supreme APK Android is your go-to app if you want to accelerate your progress in the game. With this app, you will get: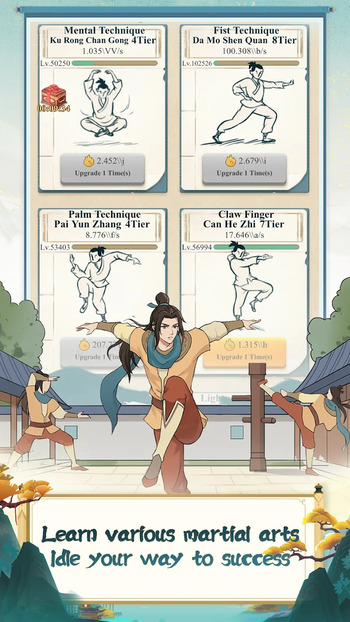 Kung Fu Supreme APK Unlimited Money. You will have everything you need to progress in the game. With unlimited resources, you can buy all you want.
Kung Fu Supreme APK All Unlocked. This will unlock all the features in the game. You will use any technique you want and explore all the fields.
No Ads. The Kung Fu Supreme APK free download will give clutter-free, flawless gameplay. Your interface will be clean, and you will not have to deal with annoying ads.
Conclusion
This game is perfect for any martial arts fan. It takes you into the world of Kung Fu and lets you experience all the action firsthand. With its excellent graphics, sound system, and easy controls, this gameplay will be super thrilling.